They're both named Misty, they're both transgender women, and they both won in Democratic primaries held on Tuesday.
Misty K. Snow won the nomination for a Utah U.S. Senate seat, while Misty Plowright won the nod for a seat in the Colorado Statehouse.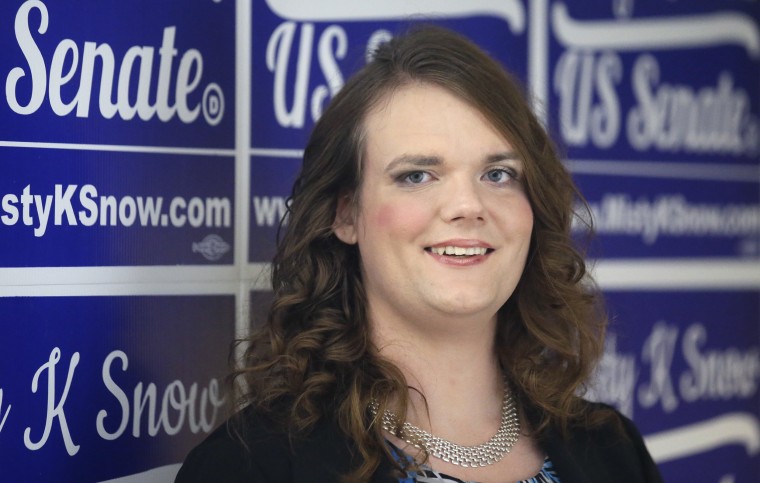 Snow made history in the election by becoming the first transgender U.S. Senate candidate. (The first openly transgender person to both run and win the nomination on the state level was Amanda Simpson for a seat in the Arizona House in 2004). If Snow wins against incumbent Republican Senator Mike Lee in November, she would become the first transgender U.S. senator.
Ultimately winning the seats, though, will be highly unlikely for both women: Utah is known to be deep red and Politico reports Colorado's 5th congressional district – where Plowright hails from – to be the most conservative in the state.
Their slim chances of being elected aside, LGBT activists see their nominations as a reason to cheer. JoDee Winterhof, senior vice president of Policy and Political Affairs at the Human Rights Campaign told NBC News in a statement that both primary wins "deserve recognition and celebration."
"It is historic that this November, the top Utah Democrat on the ballot in that state will be a transgender woman," Winterhof said. "Regardless of the outcome in the fall, both of these candidates have demonstrated to transgender people across the country that our politics are stronger when diverse voices are not only heard, but also included."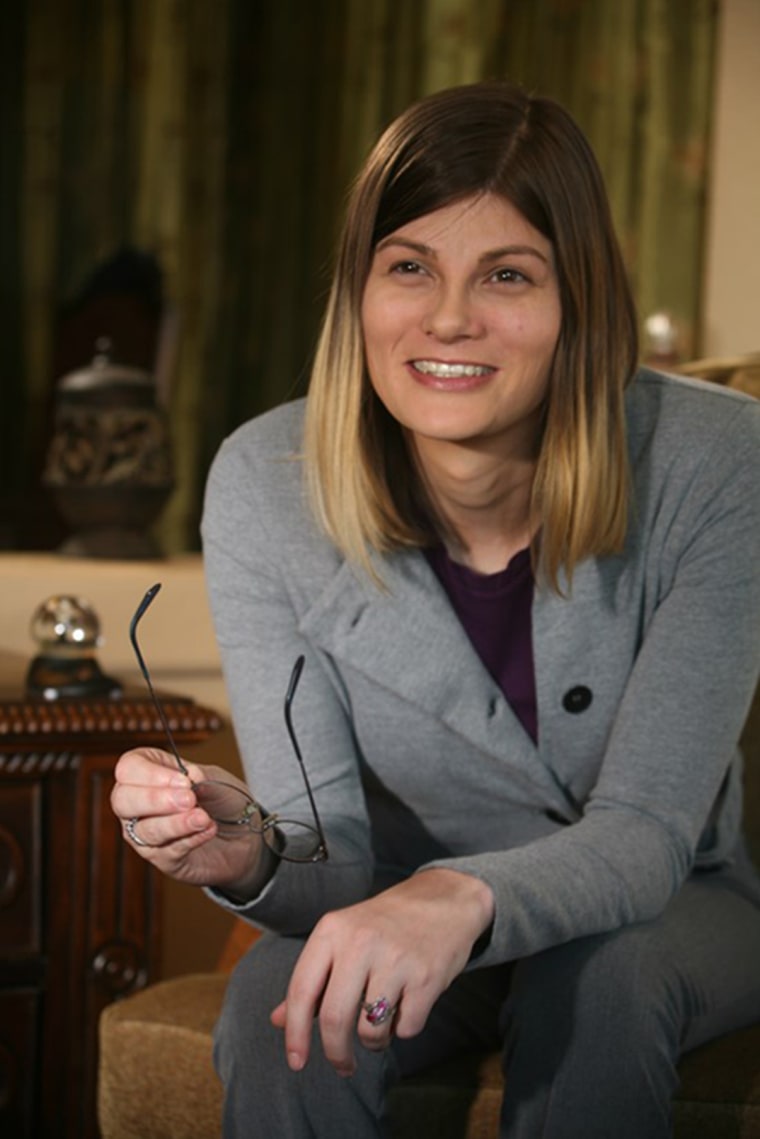 Though their gender identities denote their wins as historic, neither candidate highlighted being transgender while campaigning, choosing instead to focus on highlighting their progressive platform issues. On Plowright's campaign website, her identity as a transgender woman appears only in the second to last sentence of the final paragraph of her biography. Snow does not mention her gender identity in hers.
Both candidates share other characteristics: Both are in their early thirties and neither has experience in politics. Snow is a 30-year-old grocery store cashier. Plowright, 33, works in information technology.
The timing of the primary elections is fitting, with June being National LGBT Pride Month. Winterhof said already there has been an increase in transgender rights in recent years and, regardless of the outcome of this election cycle for the women, she anticipates seeing transgender politicians sworn in shortly.
"Over the last several years, we've seen unprecedented visibility for transgender people and identities in mainstream media, popular culture, and, increasingly, in politics," Winterhof said. "It is only a matter of time, as progress and visibility continue to expand, that we'll see transgender people in Congress."