Federal agencies will get more time to review the controversial Keystone pipeline before a decision is made, the State Department announced Friday.
The move could mean that one of President Barack Obama's most contentious environmental decisions will not come until after the midterm elections in November.
The State Department said a Nebraska judge created uncertainty about the project, which would transport crude oil from Canada to the United States, after ruling to overturn a state law that permitted the pipeline to run through the state.
The administration did not say how long the review period has been extended for.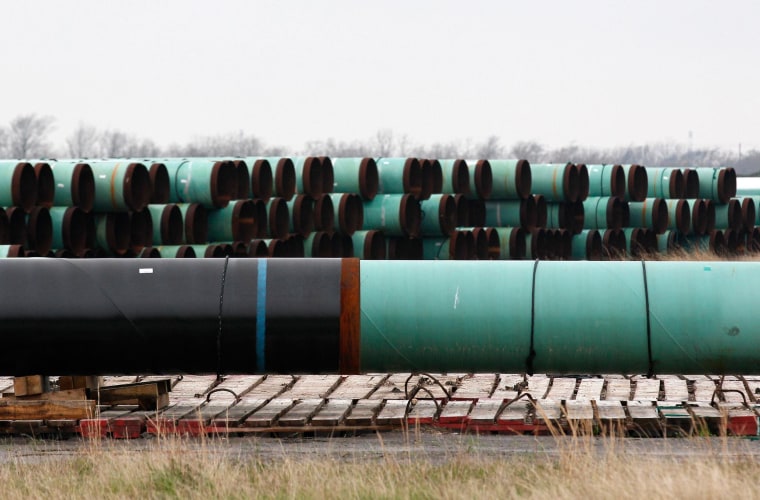 Keystone has become a hot button political issue in recent years, with environmental advocates and some Democrats warning the pipeline could increase pollution and exacerbate global warming. Republicans say the Obama is dragging his feet on a project that will create jobs and cite a recent State Department study that concluded Keystone would have only a minimal impact on the environment.
House Speaker John Boehner called the delay "shameful."
"For no reason other than the president's refusal to stand up to the extreme left, good-paying jobs and North American energy remain out of reach," Boehner said in a statement. "This job-creating project has cleared every environmental hurdle and overwhelmingly passed the test of public opinion, yet it's been blocked for more than 2,000 days."