Not everybody in Utah is thrilled that Rep. Jason Chaffetz is coming home so soon.
The powerful chairman of the House Oversight Committee, who surprised his constituents last week by throwing in the towel after more than eight years in Congress, has become the subject of speculation — and is even taking some flak back in Utah — for his sudden decision.
Even some Chaffetz supporters in a reliably red state that has regularly reelected him by huge margins are having trouble wrapping their heads around the timing of this move.
"For nearly a decade Chaffetz has been a mainstay of Utah political life," the conservative Deseret News wrote in an editorial last month thanking him for his service. "Yet, he also has been a lightning rod."
"Clearly, Chaffetz is unafraid of criticism, which has added fuel to the speculations as to why he made this announcement nearly two years before his term ends," the paper stated.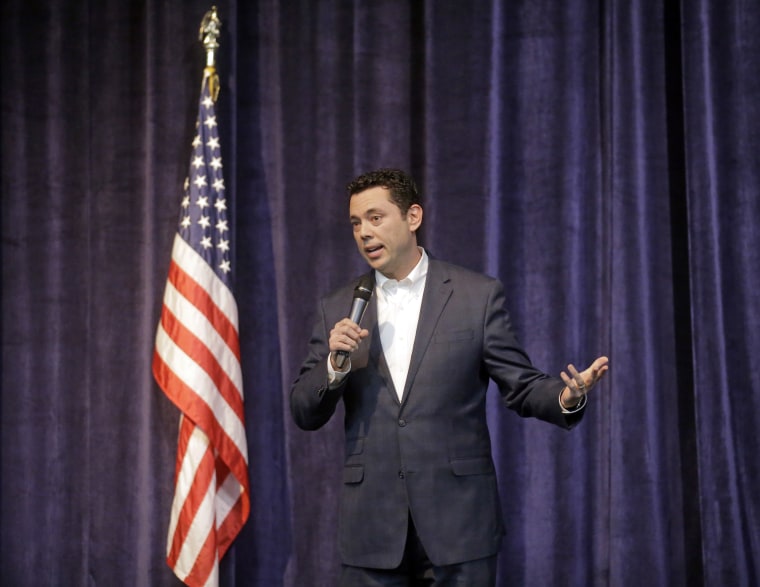 In a decidedly harsher editorial, the Salt Lake Tribune asked "why now?" and then came up with some possible reasons: Chaffetz is "intimidated" by the prospect of running against a well-funded Democratic rival in 2018; he was rattled at the raucous Town Hall meetings where he was heckled by constituents yelling "Do your job!"; he was taking too much heat from both Democrats and Republicans for refusing to investigate the Trump Administration and potential Russian involvement in the presidential election.
"He promised to be a 'kid in a candy store' while investigating a Trump presidency," the paper stated. "We haven't seen anything close to that."
That was followed-up by a column in the Salt Lake Tribune by the Democrat that Chaffetz trounced in his last election who accused the congressman of "hypocrisy and moral cowardice."
"Rep. Jason Chaffetz's recent announcement that he intends to leave office early is equivalent to a soldier abandoning his post because he finds his duty too hard," declared Stephen Tryon, a retired Army officer. "This decision demonstrates the truth of what I told Chaffetz to his face during our debate last October. He is a man who puts his personal interests first, his political fortunes second, and his duty to our country a distant third."
The broadside from Tryon, who Chaffetz bested in 2016 with a solid 74 percent of the vote, came a week after the high-profile congressman announced he would not seek reelection in 2018.
That was followed with another surprise announcement — that Chaffetz was flying back to Utah for surgery on a foot that he injured a dozen years ago and had been held together at one point by 14 screws and a metal plate.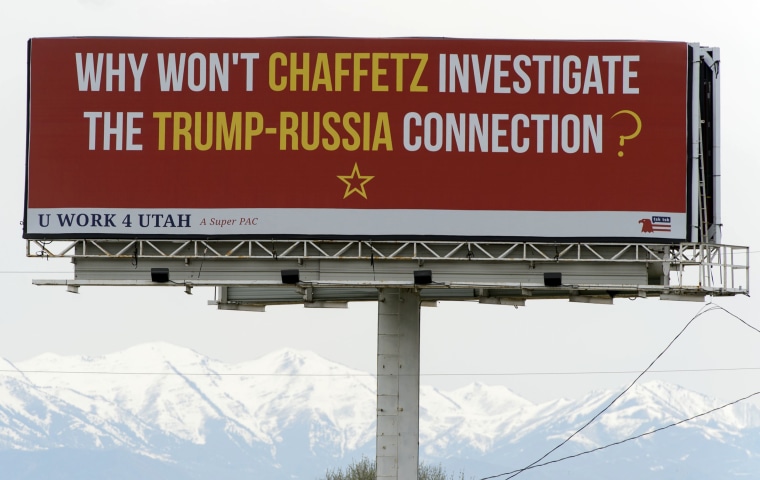 He has since returned to Washington, the stated reason being his intention to cast his vote in favor of the GOP's latest version of an Obamacare repeal.
Asked for a response, a Chaffetz spokeswoman said they have no comment.
But Chris Karpowitz, a political science professor at Utah's Brigham Young University, said there is genuine consternation in Utah about Chaffetz, who nevertheless remains a popular political figure in the state.
"I think people are more puzzled than anything else, puzzled about the timing of Chaffetz's decision," said Karpowitz. "It's been an open secret that he eventually wanted to come back to Utah and run for statewide office. But he has said for years he basically wanted to serve out this term, so it's hard to know what to make of it."
Chaffetz is a Mormon and a Republican in a state where 75 percent of the voters are Mormon and vote Republican. And he's never faced a serious challenger in any of his elections.
Now, however, there are "plenty of warning signs" that Chaffetz might have trouble with a well-funded Democrat like Kathryn Allen, who is vying for his seat, said Karpowitz.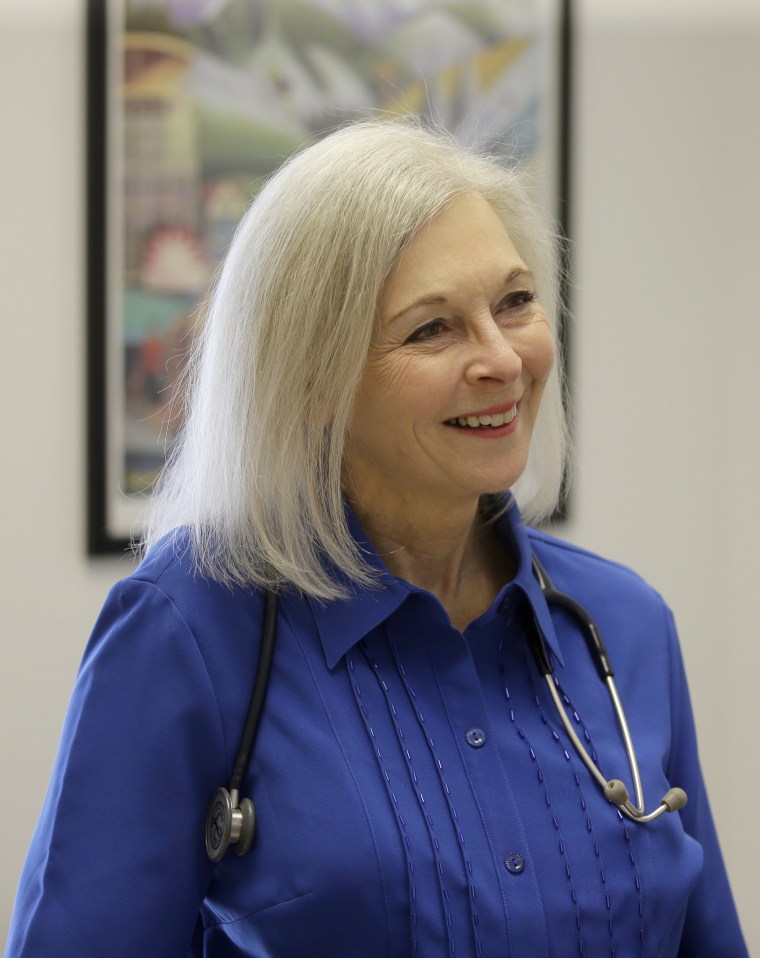 While many Republicans cheered Chaffetz on when his congressional committee went after Hillary Clinton, some of those same Republicans are troubled by the "double standard" he appears to be applying to Trump.
"He promised years of investigation in Clinton," Karpowitz said. But "he has not figured out how to be chair of the oversight committee under a Republican administration."
Jason Perry of the non-partisan Hinckley Institute of Politics at the University of Utah said Chaffetz "represents one of the safest Republican districts in the country."
"And he came home to a town hall with people booing," he said. "That's the mood of the country right now."
No doubt some of Chaffetz's constituents were taken aback by the timing of his announcement, but others "are taking him at his word that he's doing this for his family and already thinking about who his successor will be," said Perry.
Chaffetz, 50, did not give a specific reason for why he was quitting Congress early beyond wanting to spend more time at home with his family — and less time sleeping on a cot in his Washington office. But last year he telegraphed his eventual exit in an interview with The Deseret News in which he also said he might run for Utah governor in 2020.
"I'm not going to be here forever," he told the paper. "I would take a serious, serious look at running for governor."
Lauren Littlefield, the head of the Utah Democratic Party, said the first thing she thought when Chaffetz made his announcement was, "Oh, he's really going to run for governor in 2020."
"Nobody here expects Jason Chaffetz to be done with his political career," she said. "But when we heard he was going to resign early, then of course all the rumors started to swirl around. There were some outlandish ones about him and there was talk about how he was leaving Washington because the Russians knew about them all."
Littlefield said neither she nor most Utah Democrats put much stock in the rumors.
"We respect the guy," she said. "But we certainly disagree with him on everything."
Utah state Sen. Deidre Henderson, who got her start in politics working on a Chaffetz campaign, said "anyone who knows Jason knows that those theories are ridiculous."
"Despite what you may read elsewhere, if Jason were to run again next year, he would win decisively," she wrote in an email to NBC News. "A recent Utah Policy poll shows his approval rating as high now as it was before his announcement."
Raised Jewish, Chaffetz father's first wife was Kitty Dukakis — who later married failed Democratic presidential candidate Michael Dukakis — and his grandfather was an FBI agent.
Chaffetz became a Mormon while a student at Brigham Young University. Before he got into politics, he was a spokesman for the Utah-based Nu Skin Enterprises, a personal care and dietary supplement company that had been accused in the past of being a pyramid scheme — and which now operates abroad in countries like Russia and China.
While Chaffetz no longer works for Nu Skin, records show the firm was his biggest campaign contributor.
Longtime observers of the Utah political scene said it would not surprise then if Chaffetz returned to Nu Skin.
"From there he could make a run for governor," said one, who asked not to be identified. "He does have ambitions to run for governor."
Nu Skin spokesman Scott Bisang said that while Chaffetz remains good friends with the founders of the company they have heard nothing about him being back on the payroll.