WASHINGTON — Vice President Mike Pence blasted assertions that he, along with top aides, is running a 2020 shadow presidential campaign, calling them "disgraceful and offensive" and "laughable and absurd."
Chief among those assertions is a Sunday New York Times article that reported key Pence aides have told major Republican donors that Pence would be prepared to run for president in 2020 if President Trump does not.
"Today's article in The New York Times is disgraceful and offensive to me, my family, and our entire team," Pence wrote in a sharply-worded denial on Sunday. "The allegations in this article are categorically false and represent just the latest attempt by the media to divide this Administration."
Pence launched his own leadership PAC, Great America Committee, this May to aid his own political interests. The group has raised more than $2 million.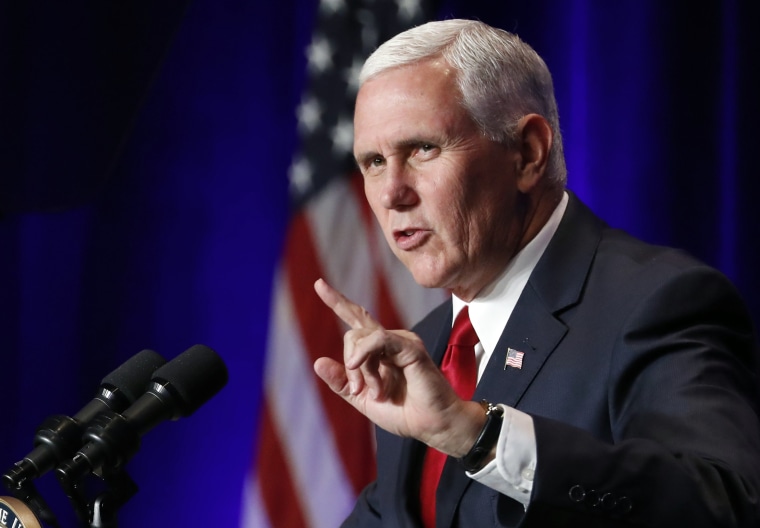 Aides to the vice president have maintained that the group is purely intended to help the vice president support other candidates in the 2018 midterms and his own eventual run for re-election as vice president.
Nick Ayres, one of the two aides who started the PAC, took over as the vice president's official chief of staff two weeks ago.
Through his first six months in office, Pence has engaged in a number of noteworthy political events, appearing just two weeks ago in Washington at a fundraiser for his own PAC and then headlining this week the Tennessee GOP's annual dinner, just one day after returning from an overseas trip to Eastern Europe.