Mikie Sherrill has never run for office. But after piloting Navy rescue missions to places like the Persian Gulf, Italy and Bahrain, where the heat and humidity rattle the helicopter engine and the only thing you can count on is your calculation that you've brought along enough fuel to save lives — she feels up to the challenge.
"You're always on the edge of your seat," Sherrill said of her nearly 10 years serving as one of the military's few female pilots. "I think my experience gives voters a certain sense of comfort that I can do the job."
Fast-forward about 15 years and Sherrill — whose resumé now includes a law degree and a former job as a federal prosecutor — says she's ready for her next mission: unseating a member of Congress of more than 22 years in her state of New Jersey.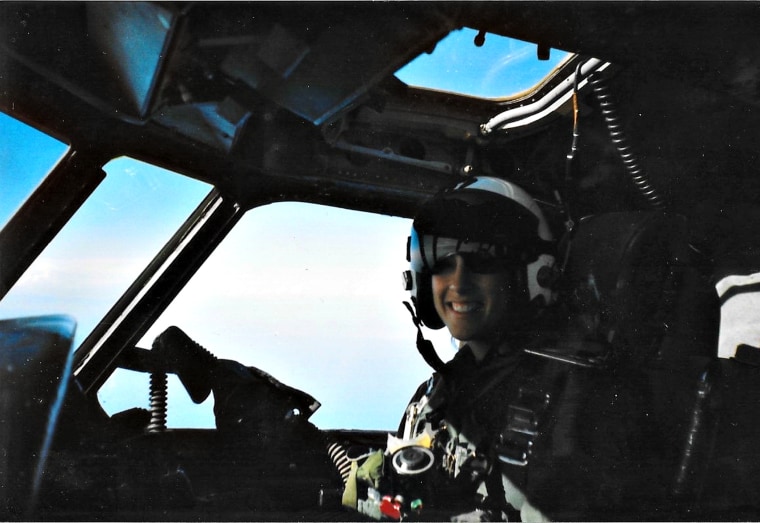 Sherrill, who is running in the Democratic primary later this year with the goal of taking Republican Rodney Frelinghuysen's seat in the state's 11th Congressional District, is part of a new wave of women veterans running for office at the local, state and federal levels, each one eager to bring a unique perspective to the table.
Women veterans are hugely underrepresented in office. About 3 percent of the veterans serving in state legislatures are women, according to a study by the American Enterprise Institute, although women make up about 10 percent of the U.S. veteran population. There are 102 veterans in Congress, but the number of women is just four.
Emily's List, an organization that helps Democratic women run for public office, has noticed an early trend in female veterans signing up to run. Emerge America, a training program for Democratic women who want to run for office, has seen women of more diverse backgrounds showing interest, including veterans. The Women's Programs at the Veterans Campaign, a nonpartisan group focused on getting women veterans into office, has seen a spike ahead of the midterm elections.
"We've seen an uptick of women veterans throwing their hat in the ring in a number of different primaries," Veterans Campaign director Kate Kranz Jordan said.
A veteran herself, Jordan helps organize training programs for women vets running for office. She attributes the change in energy and mobilization to the 2016 election and simple math: The number of women in the military has grown, which means there are more women veterans potentially interested in running for office.
After the Pentagon's historic policy shift last year declaring that all combat units would be open to women — freeing up more than 200,000 roles that were previously available only to men — it's a new ball game for women veterans.
"Anything with an American flag attached to it — that's my job." — Alicia Reddin
The American Enterprise Institute report found that veterans who served after the terrorist attacks of Sept. 11, 2001, account for 20 percent of members of Congress and state legislatures and that they make up 34 percent of the veterans who ran in last year's national election.
"A lot more women are exiting their service and looking to continue to serve, and we think public office is a perfect fit for them," Jordan said.
When Alicia Reddin joined the military in 2006 she found a "whole different America" reeling from the terrorist attacks.
"It was 'one team, one fight' everywhere you looked, and I wanted to be a part of that," Reddin said. "But when I came out, I had lost friends, and I thought I'm really not OK with the fact that we're out here with our butts on the line and the people making decisions don't represent us. Fast-forward 10 years, and we're still here."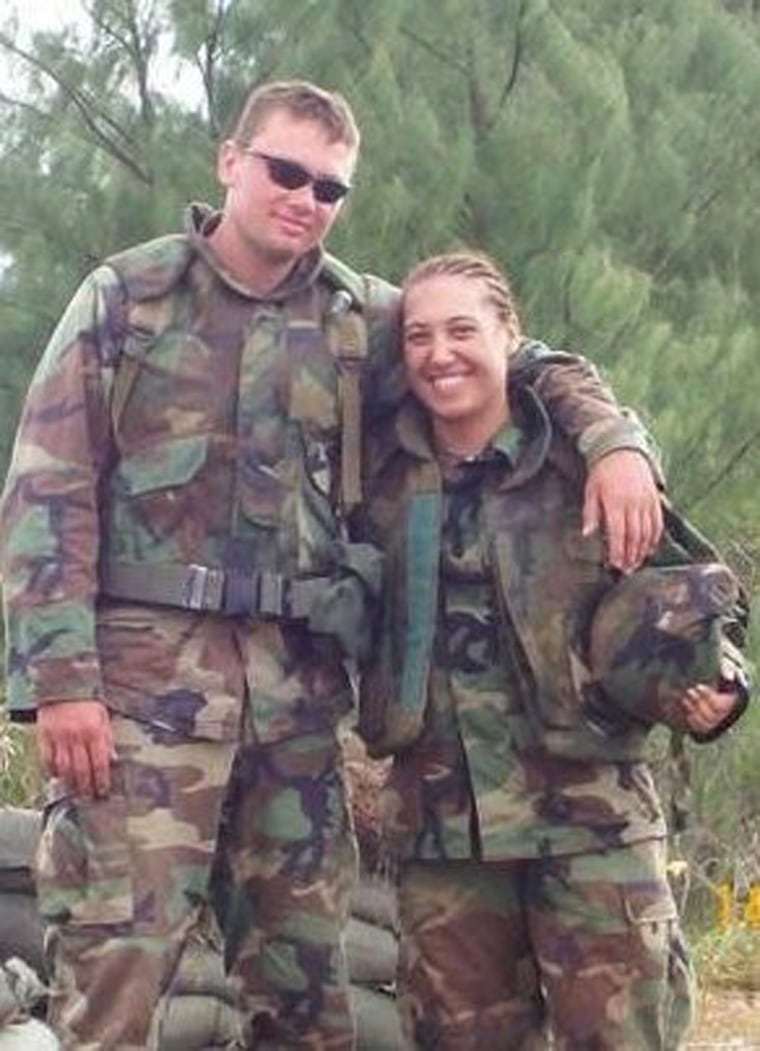 Reddin, 31, who served in the Navy as a heavy equipment operator, is set to publicly launch her campaign against a Republican incumbent for the Massachusetts state House in the fall.
"Anything with an American flag attached to it — that's my job," Reddin said. "Everything that I have done has led me here."
The author of the AEI report, Rebecca Burgess, studied old interview campaign websites of veterans who ran for Congress, and she found that they all had one common theme: knowledge that goes beyond partisanship.
"That's attractive when you're looking at a Congress that doesn't seem to do that," Burgess said.
In the current Congress, two Democrats, Sen. Tammy Duckworth of Illinois and Rep. Tulsi Gabbard of Hawaii, have found common ground with two Republicans, Rep. Martha McSally of Arizona and Sen. Joni Ernst of Iowa, on such issues as sexual assault in the military and family leave.
Being on opposite sides of the aisle doesn't prevent women veterans from sharing a unique bond that Duckworth says helps put partisanship aside.
"It was quite a big jump out of my comfort zone to take a partisan position and run for office," Duckworth told NBC News. "I found that being willing to begin conversations with my colleagues helps when you believe that they love this country as much as I do."
When women veterans say they're going to get the job done, it's not just campaign jargon — in the military, it often meant life or death, and they take that oath seriously.
"It's not necessarily the skills that one gains in the military, but the perspective as an active-duty member." — Chrissy Houlahan
"That kind of focus has really served me well as an official," said Connie Pillich, a former Democratic member of the Ohio House who's running for governor. "Military leadership means you focus on results rather than a partisan position."
After spending eight years in the military in leadership roles, Pillich entered politics. When she got to the statehouse, she said, the need for glory simply wasn't there.
"It wasn't important for me to have my name as a lead sponsor on a bill," Pillich said.
With President Donald Trump trying to push more responsibility back to the states in areas like education and health care, many women veterans say statehouses need them more than ever.
Katie Sponsler, a former Air Force weapons technician seeking a seat in the Virginia House of Delegates, said she's running so she can fully see where issues begin to percolate.
"Unless you tear it apart and find the root of the problem, you're just going to have the same fails over and over again," Sponsler said. "We like knee-jerk fixes, but that's not effective. That might stall the problem, but you'll see the same problem back in your legislature."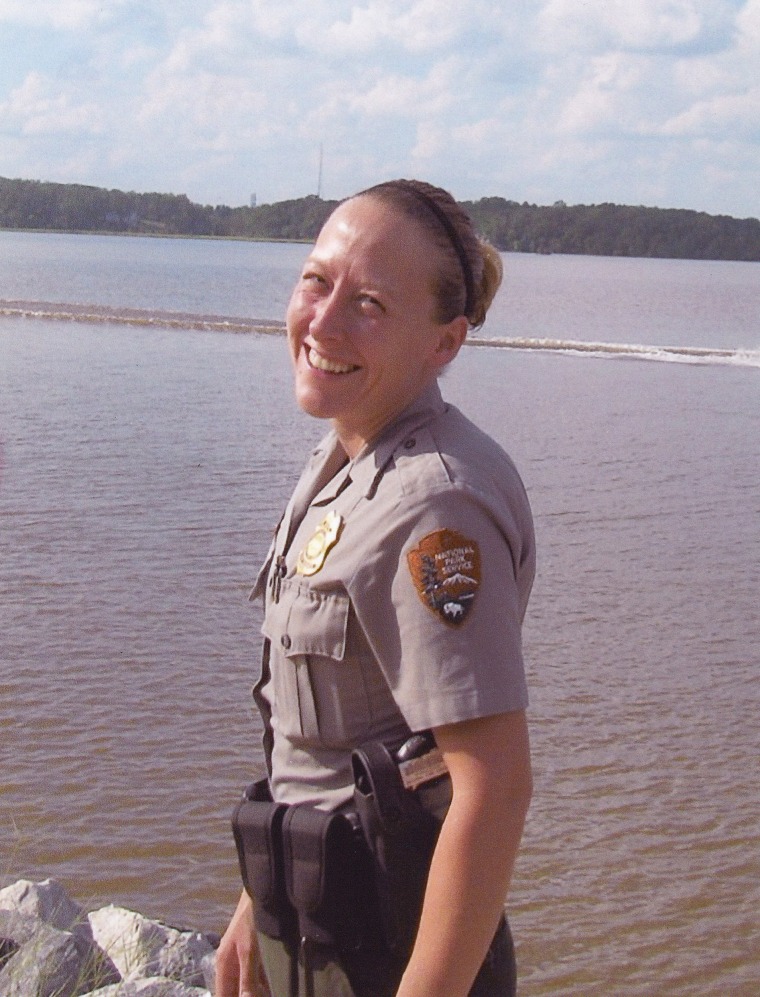 For Chrissy Houlahan, who said she always felt that running for office would be a natural extension of her service in the Air Force, it's all about how her outlook on society has shifted since serving.
It's what helped her connect with the 53 people who got on the bus she organized to the 2017 Women's March in Washington. At the start of the trip down from Pennsylvania, she only knew nine. Now she knows them all, and she's running as a Democrat in the 6th Congressional District.
"It's not necessarily the skills that one gains in the military, but the perspective as an active-duty member," Houlahan said.
In Pennsylvania, all 18 members of the House and both senators are men, but that hasn't given Houlihan pause.
"Pretty much everywhere I've gone there have been more men than women," Houlihan said. "I think it uniquely prepares me for office. It's not intimidating at all."