A Russian businessman with ties to President Vladimir Putin was convicted Tuesday of participating in a $90 million insider trading scam that relied on confidential information stolen from U.S. companies through computer hacking.
Vladislav Klyushin, 43, of Moscow, was accused of stealing earnings information for hundreds of publicly traded Nasdaq and New York Stock Exchange-listed companies, including well-known firms like Roku, Snap and Tesla. Prosecutors said that Klyushin and four co-conspirators used that data to make profitable trades in advance of the public release of the information. 
"The jury saw Mr. Klyushin for exactly what he is — a cybercriminal and a cheat," U.S. Attorney for Massachusetts Rachael Rollins said in a statement. "He repeatedly gamed the system and finally got caught. Now he is a convicted felon."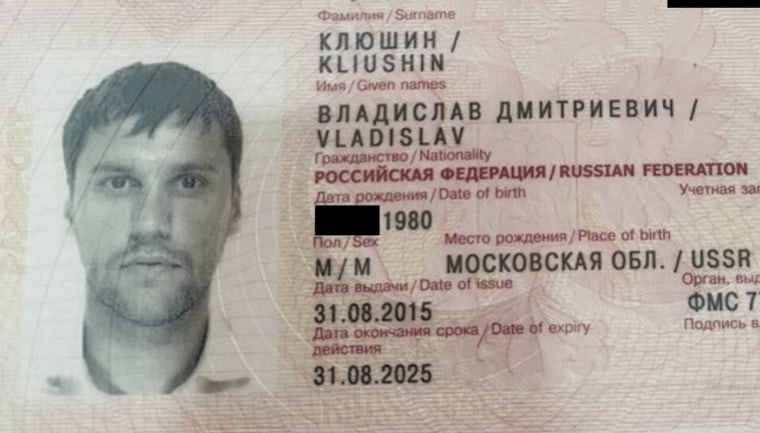 Klyushin was convicted of conspiracy, wire fraud and other charges following a 10-day trial in Boston. The charges carry a maximum prison sentence of more than 50 years.
His lawyer did not immediately respond to a request for comment.
Klyushin was arrested when he flew in a private jet with his family to Switzerland for a ski vacation in March 2021. He was held there until he was flown to Boston in January 2022. 
In an unsuccessful bid to stop the extradition, Klyushin's lawyer argued that "this is not a simple case of insider trading — the insider trading charges are disingenuous."
"It's not a secret that his company had a series of government contracts in Russia, including with some of the national intelligence agencies," the lawyer, Oliver Ciric, said.
U.S. officials described Klyushin as being close to Putin, and his company website touted its ties to the Russian government.
U.S. prosecutors alleged that his company, M-13, offered services that seek vulnerabilities in a computer system that can be exploited through hacking techniques. Its website indicated that the company's "IT solutions" were used by "the administration of the President of the Russian Federation" and "the government of the Russian Federation," according to prosecutors.
Klyushin is set to be sentenced May 4.
The four other Russian nationals charged in the scheme remain at large, including Ivan Ermakov, who was among the Russian intelligence operatives charged in connection with the 2016 hack of the Democratic National Committee.
Ermakov was also charged in federal court in Pittsburgh in 2018 in connection with allegations that he played a role in hacking and related disinformation operations attributed to the Russian government that targeted international anti-doping agencies, sporting federations and anti-doping officials.