A Democratic senator accused the GOP of "theft" for blocking President Barack Obama's nominee for the U.S. Supreme Court so it can be filled by the Trump administration.
"We really have to pay attention to the Supreme Court seat. The seat that is sitting empty is being stolen," Sen. Jeff Merkley told MSNBC's Chris Hayes on Thursday night. "It's being stolen from the Obama administration and the construct of our Constitution. And it's being delivered to an administration that has no right to fill it."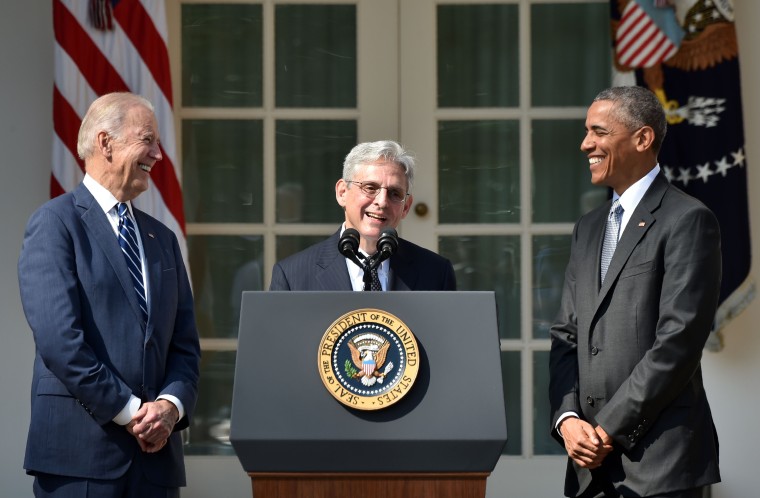 President Barack Obama stood in the White House Rose Garden back in March to announce his nominee, Merrick Garland, for the Supreme Court seat emptied by the death of Justice Antonin Scalia.
But Republicans who control the Senate have refused to grant Garland a hearing, saying it should be up to Obama's successor to pick a replacement for Scalia, who died in February.
Garland now holds the record as the Supreme Court nominee with the longest wait for a Senate hearing.
Obama says he is legally and historically empowered to nominate a new justice, and that the Senate is shirking its duties by ignoring it.
The fact that Garland has been a nominee this long and Republicans have refused to grant him a hearing is unprecedented.
As of Friday, the federal appeals court judge's nomination has been pending 240 days — far surpassing any other Supreme Court nominee in history. Every past nominee who was not withdrawn has received a vote with 125 days of nomination.
Six justices have been confirmed in presidential election year since 1900, according to the White House.
The impasse has left the high court with eight justices divided roughly along ideological lines. When they tie, the court leaves in place the lower court decision.
The delay has little to do with Garland's record — he is seen as a centrist — and as a Harvard Law School graduate he clerked for Supreme Court Justice William J. Brennan and held a series of top positions in the Justice Department before becoming a federal judge.
Few Republicans have argued with his record as chief judge of the U.S. Court of Appeals for the District of Columbia Circuit.
"There's no legitimacy to a Supreme Court justice in a seat that's been stolen from one administration and handed to another," Merkley added. "We need to do everything we possibly can to block it ... it won't be DOA unless the American people understand that this is the theft of the court."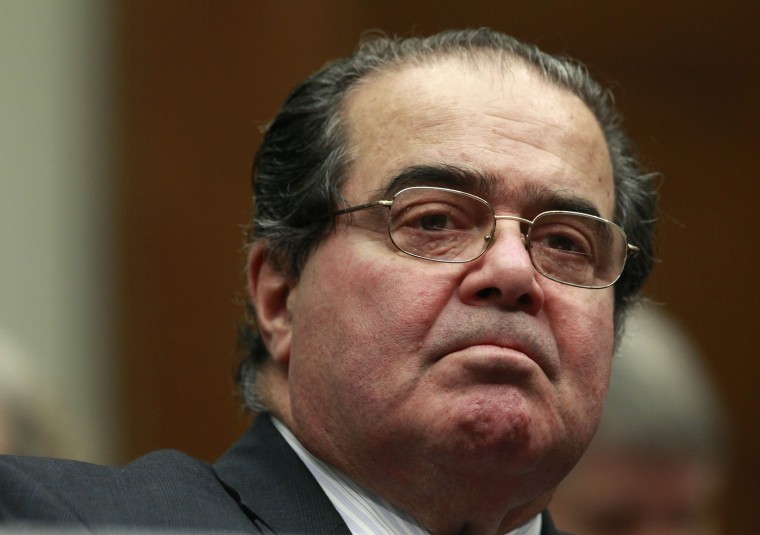 Hayes asked Merkley whether he would adopt Republican Sen. Richard Burr's pre-election position that he would "do everything I can do" to keep the seat open for the duration of a Clinton administration and keep the court deadlocked 4-4.
The Oregon senator said: "The Trump administration, if they want to see partnership and cooperation, needs to put Merrick — if he puts forward a nominee, it should be Merrick Garland."
Merkley added that "packing the court from the far right" was not acceptable.