WASHINGTON — The U.S. Supreme Court on Monday granted the appeal of a Washington state florist who was fined after she refused to sell flowers to a gay couple for their wedding, and the court erased a lower court ruling against her.
The move came after the court gave a narrow victory on June 4 to a Colorado baker who refused to make a cake for a gay wedding. That decision affected only him and offered no guidance on how to referee similar disputes between same-sex couples and business owners who cite religious objections in refusing to serve them.
Monday's action sends the florist's case back to the Washington state courts "for further consideration in light" of the decision in the baker case, which offered little guidance on how to balance gay rights and religious freedom.
"The Washington State Supreme Court now has the job of determining whether the U.S. Supreme Court ruling affects this case. I am confident they will come to the same conclusion they did in their previous, unanimous ruling upholding the civil rights of same-sex couples in our state," Robert Ferguson, Washington's attorney general, said Monday.
Barronelle Stutzman, owner of Arlene's Flowers and Gifts in Richland, Washington, refused to provide flowers in 2013 for the wedding of two longtime customers, Robert Ingersoll and Curt Freed, explaining that as a Southern Baptist, it would violate her religious beliefs and her "relationship with Jesus Christ."
Like Jack Phillips, the Colorado baker, she said her floral arrangements were works of art and that having to create them for a same-sex wedding would violate her freedom of expression. Her lawyer, Kristen Waggoner of the Arizona-based Alliance Defending Freedom, called her "an artist with a conscience who cannot separate her artistic creativity from her soul."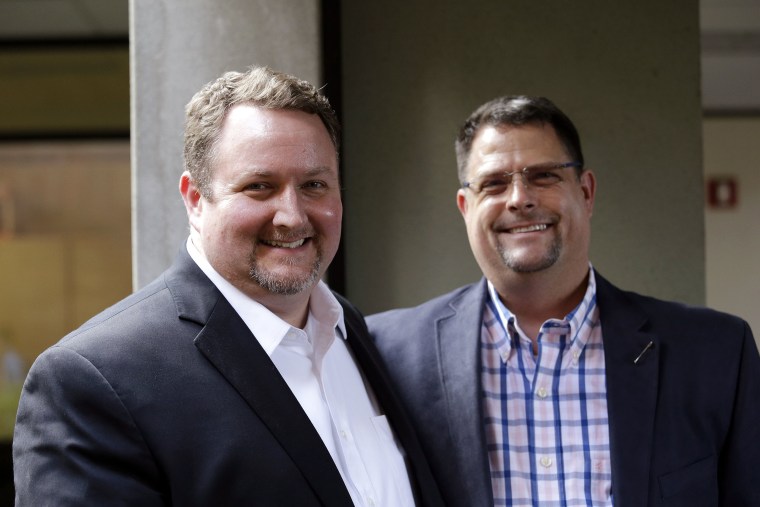 The same legal group also represented Phillips in his case before the Supreme Court.
Both Washington and the couple sued, and state courts ruled that she violated laws forbidding businesses to discriminate on the basis of several factors including sexual orientation. The state Supreme Court said providing or refusing to provide flowers for a wedding "does not inherently express a message about that wedding." It noted that Stutzman said furnishing flowers for a Muslim or atheist wedding wouldn't necessarily constitute an endorsement of Islam or atheists.
Ferguson had said Stutzman was seeking a rule "that would allow every tattoo parlor, print shop, hair salon, photography studio, bakery, law firm or other business whose work involves a degree of 'expression' to discriminate against customers."
The issue will very likely come back to the Supreme Court in the coming months. Other cases now working their way through the lower courts involve printers, photographers, videographers and calligraphers who said their religious beliefs will not allow them to offer their services for same-sex wedding ceremonies.