WASHINGTON — The Supreme Court indicated Tuesday it would uphold a federal law that prohibits people under domestic violence restraining orders from owning firearms, potentially limiting the scope of its own major gun rights ruling last year.
The case gives the court's 6-3 conservative majority a chance to consider the broad ramifications of the 2022 decision, which for the first time found that there is a right to bear arms outside the home under the Constitution's Second Amendment.
The ruling, in a case called New York State Rifle & Pistol Association v. Bruen, made it clear that gun restrictions had to be analyzed based on a historical understanding of the right to bear arms. As such, the decision raised questions about many existing gun restrictions that gun rights activists say are not anchored in historical tradition.
But during oral arguments, the justices appeared receptive to Solicitor General Elizabeth Prelogar's argument that the prohibition fits within a long tradition of disarming people who are considered dangers to society.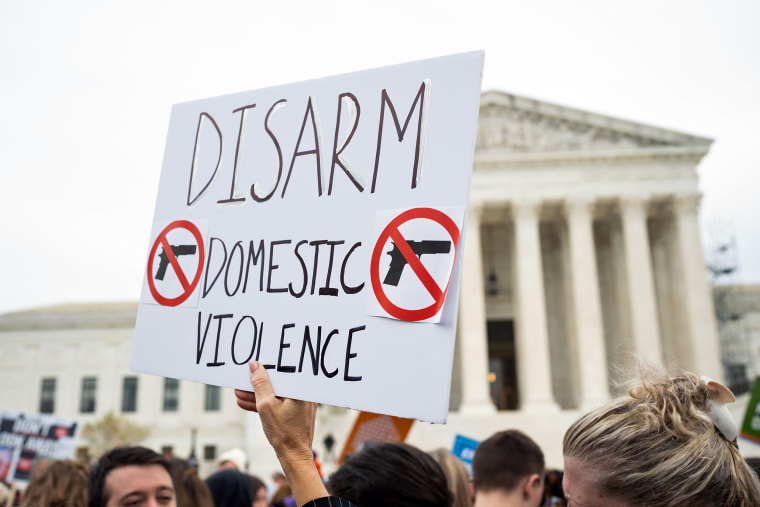 "That principle is firmly grounded in the Second Amendment's history and tradition," Prelogar said. "Throughout our nation's history legislatures have disarmed those who have committed serious criminal conduct or whose access to guns poses a danger."
Conservative Justice Amy Coney Barrett, who was in the majority in the 2022 case, indicated she agreed with Prelogar, saying that "the legislature can make judgments to disarm people consistently with the Second Amendment based on dangerousness."
Although some conservative justices seemed concerned that it is too easy for state courts to disarm people accused of domestic violence, that is not the legal question before the court, which concerns only the federal prohibition.
No justices indicated they were inclined to strike the law down because there was no history of domestic violence gun possession bans dating to the nation's founding.
Zackey Rahimi, a Texas man whose partner obtained a restraining order against him in February 2020, argues that he cannot be prosecuted under the federal gun possession restriction in light of what the Supreme Court concluded.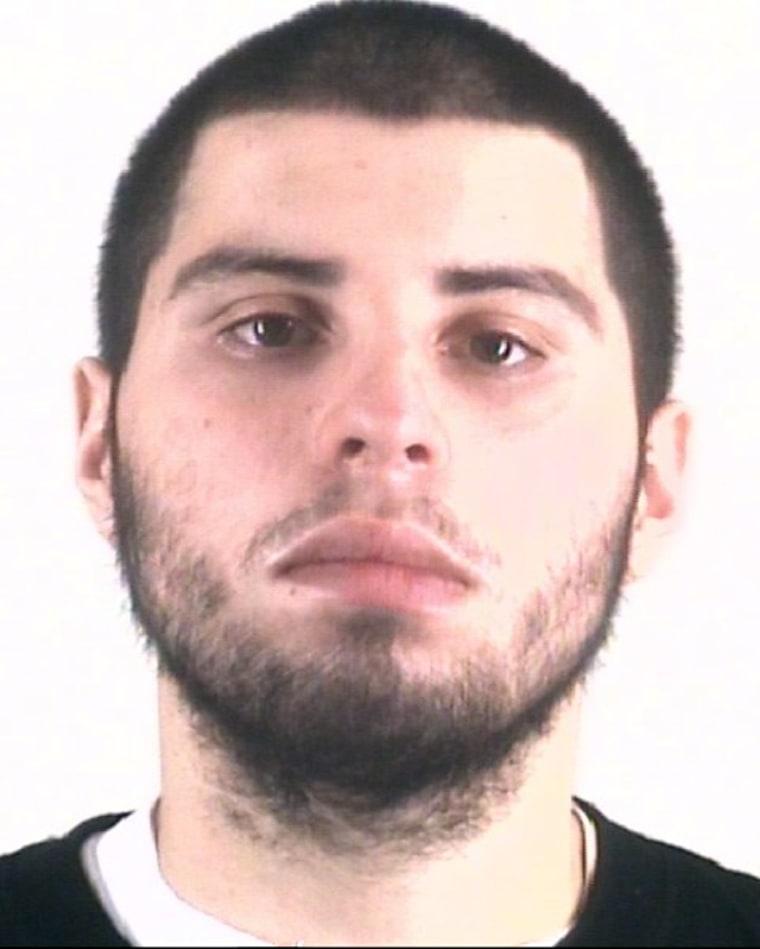 But his lawyer, J. Matthew Wright, faced hostile questions from the justices.
Liberal Justice Elena Kagan said he seemed to be hesitant to acknowledge the broad ramifications of striking down the federal law.
"I feel like you are running away from your argument, you know, because the implications of your argument are just so untenable," she said.
The federal provision is just one of many federal and state laws, some of which are long-standing, to have been challenged in light of the Supreme Court's 2022 ruling.
In several cases, federal judges have ruled that other federal gun restrictions also violate gun rights, including one that prohibits felons from possessing guns and another that bars people under 21 from buying firearms.
A separate provision that bars users of illegal drugs from possessing firearms has drawn scrutiny, too, in part because Hunter Biden, the president's son, has been charged with violating it and has indicated he will mount a constitutional challenge.
Whatever the Supreme Court rules in the Rahimi case will affect how courts handle challenges to those other federal restrictions, as well as similar state laws — an issue that was clearly on the justices' minds.
Rahimi's ex-partner, with whom he shares a child, obtained a restraining order after an incident in an Arlington, Texas, parking lot in 2019. Rahimi allegedly knocked the woman to the ground, dragged her to his car and pushed her inside, causing her to knock her head on the dashboard, prosecutors said in court papers. He also allegedly fired a shot from his gun in the direction of a witness.
Even while the protective order was in place, Rahimi was implicated in a series of shootings, including one in which he allegedly fired bullets into a house using an AR-15 rifle, prosecutors say.
Chief Justice John Roberts probed Wright about whether Rahimi himself should be considered dangerous.
"You don't have any doubt that your client's a dangerous person, do you?" he asked Wright.
When Wright said it would depend on what the definition of dangerous conduct was, Roberts responded: "Someone who's, you know, shooting at people. That's a good start."
Rahimi faces state charges in the domestic assault and a separate assault against a different woman. But the case before the justices concerns his separate prosecution by the Justice Department for violating the federal gun possession law.
Rahimi ultimately pleaded guilty and was sentenced to six years in prison.
The New Orleans-based 5th U.S. Circuit Court of Appeals applied the Supreme Court's 2022 ruling in Rahimi's case and concluded in a March ruling that the law "fails to pass constitutional muster."