WASHINGTON — The Supreme Court on Monday dismissed Louisiana's appeal seeking to prevent the state's congressional map from being redrawn over claims that it unlawfully dilutes the influence of Black voters.
The move via a brief unsigned order was expected after the Supreme Court's ruling on June 8 that buttressed a key part of the landmark Voting Rights Act in a similar case concerning congressional districts in Alabama.
The court order noted that the case should be resolved in lower courts "in advance of the 2024 congressional elections in Louisiana."
The case will now move forward in the New Orleans-based 5th U.S. Circuit Court of Appeals.
"Our job is to defend what the legislature passed, and we trust the 5th Circuit will review the merits in accordance with the law," Louisiana Assistant Attorney General Angelique Freel said in a statement.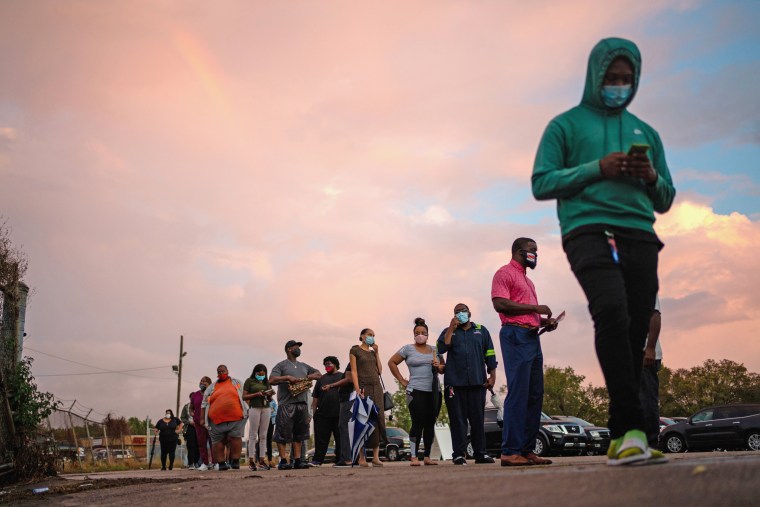 The Supreme Court's ruling in the Alabama case could lead to a new map being drawn in Louisiana in which Black voters would have a chance to elect their preferred representative in two of the state's six congressional districts instead of one.
"Thankfully, Louisiana is now on track to add an additional minority opportunity district in time for 2024," said Abha Khanna, a lawyer representing plaintiffs in the case.
In the Alabama case, the Supreme Court unexpectedly upheld a lower court ruling that said the Republican-drawn map in that state discriminated against Black voters by making it difficult for them to vote for candidates of their choosing.
In June 2022, the Supreme Court, following an approach similar to its handling of the Alabama case, allowed Republicans to use their preferred map that a judge had struck down for violating the Voting Rights Act.
Using the new map, Republicans won five of the six districts in November's midterm elections.
The Louisiana case had been on hold at the Supreme Court pending the outcome of the Alabama case.
It is one of several cases likely to be directly affected by the Alabama ruling. With Black voters generally more likely to vote for Democratic candidates, the ruling is likely to be a boon to Democrats seeking to win control of the House of Representatives.