WASHINGTON — The Supreme Court on Tuesday turned away an Ohio man's claim that his constitutional rights were violated when he was arrested and prosecuted for making satirical posts about his local police department on Facebook.
The justices' rejection of Anthony Novak's appeal means his civil rights lawsuit against the Parma Police Department cannot move forward. With its decision, the court again declined to consider revisiting "qualified immunity," the contentious legal defense that lets police officers and other government officials off the hook in civil rights cases if constitutional violations have not been "clearly established" when they occur.
At issue was whether a lower court correctly granted the police officers qualified immunity under the rationale that previous court precedent had not clearly established that Novak's actions constituted protected speech under the Constitution's First Amendment.
In March 2016, Novak set up a Facebook page that purported to be that of the Parma Police Department. He published six satirical posts in 12 hours, one of which claimed there was a job opening to which minorities were encouraged not to apply and another that warned people not to give food, money or shelter to homeless people.
The police department, claiming the posts had disrupted its operations, launched an investigation and ultimately searched Novak's apartment, arrested him and jailed him for four days.
Novak was charged under a state law that criminalizes disruption of police operations but acquitted at trial.
The police officers, Kevin Riley and Thomas Connor, say they had probable cause to arrest Novak because they genuinely believed his conduct was disrupting their operations.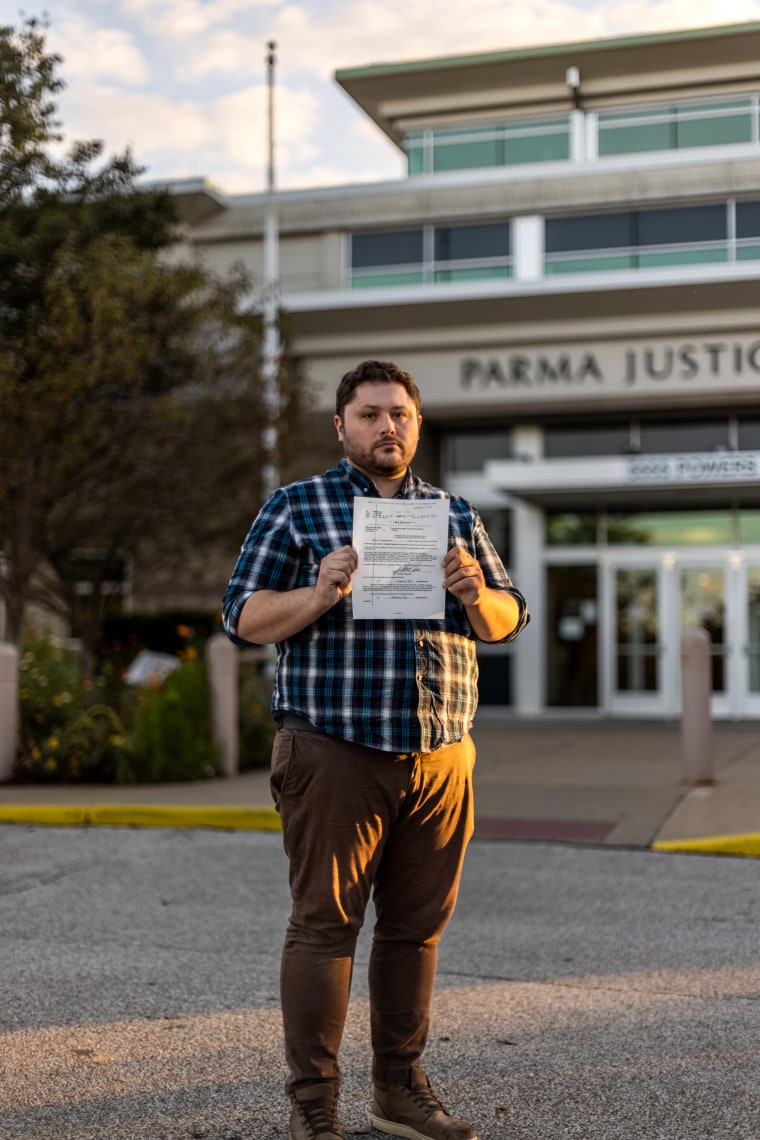 Novak sued the officers and the police department, saying they had violated his free speech rights, as well as his right to be free of unlawful searches and seizures under the Constitution's Fourth Amendment.
After lengthy litigation, a federal judge dismissed Novak's claims. The Cincinnati-based 6th U.S. Circuit Court of Appeals agreed in a ruling in April that "the officers reasonably believed they were acting within the law" even if his Facebook page was obviously a parody. That's because there was no court precedent saying it's a violation of the Constitution to be arrested in retaliation for satirical remarks when the officers have probable cause, the court said.
Qualified immunity has long been criticized for protecting police officers on legal technicalities even when obvious constitutional violations have taken place. It has often been used to protect officers accused of using excessive force. Qualified immunity reform became a key part of calls for greater police accountability in the wake of the police killing of George Floyd in Minneapolis in 2020.
Among those backing Novak's appeal was the satirical news site The Onion, which filed a lighthearted brief saying its writers "have a self-serving interest in preventing political authorities from imprisoning humorists."