WASHINGTON — The Supreme Court on Thursday rejected an attempt by West Virginia to prevent a transgender student from participating in girls' sports.
As a result, a law enacted in 2021 called the Save Women's Sports Act cannot be enforced against 12-year-old transgender girl Becky Pepper-Jackson while litigation continues.
Two of the court's conservative justices, Samuel Alito and Clarence Thomas, noted that they would have granted the application. Alito in a brief opinion faulted a lower court for failing to explain its reasoning.
"This is a procedural setback, but we remain confident that when this case is ultimately determined on the merits, we will prevail," West Virginia Attorney General Patrick Morrisey, a Republican, said in a statement.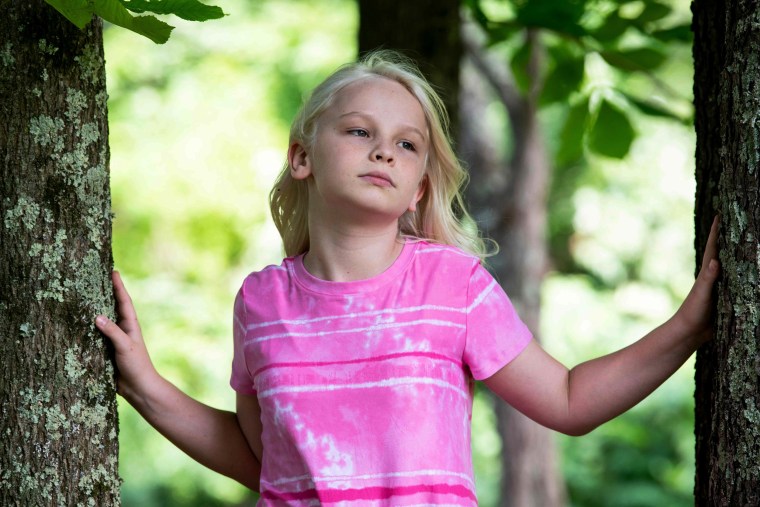 In barring transgender girls from participating in girls' sports at the middle school, high school and college levels, the law says gender is "based solely on the individual's reproductive biology and genetics at birth." As such, it says, a female is a person "whose biological sex determined at birth as female."
The law was challenged by Pepper-Jackson, then 11, who wanted to try out for the cross country and track teams in her middle school in Harrison County. She is backed by the American Civil Liberties Union and the LGBTQ group Lambda Legal.
"We are grateful that the Supreme Court today acknowledged that there was no emergency and that Becky should be allowed to continue to participate with her teammates on her middle school track team," Pepper-Jackson's lawyers said in a joint statement. They called the state's attempt to enforce the law "a baseless and cruel effort."
Her lawyers said the law violated the 14th Amendment to the Constitution, which requires that the law apply equally to everyone, as well as Title IX of the Education Amendments Act of 1972, which prohibits sex discrimination in education.
During the litigation, Pepper-Jackson has participated on her school's cross country and track teams, where she has been welcomed by teammates and coaches, her lawyers said. She is undergoing puberty-delaying treatment and hormone therapy.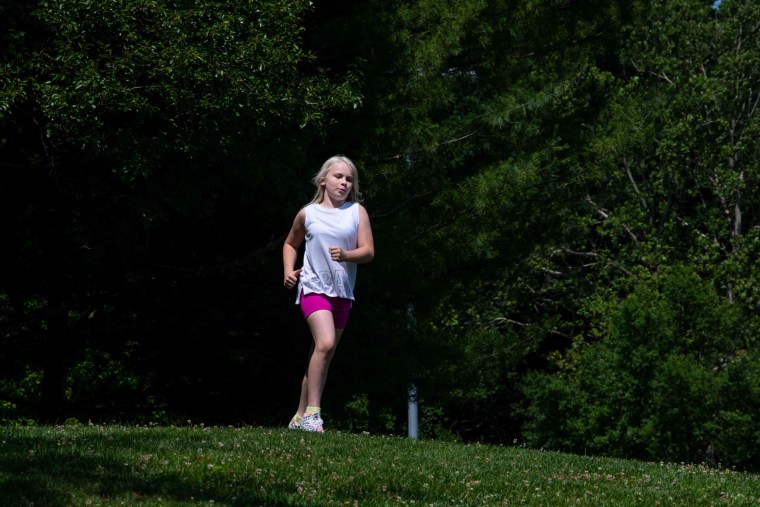 A federal judge initially ruled in Pepper-Jackson's favor but concluded in January that the law was most likely legal and allowed it to be enforced against her. Pepper-Jackson appealed, and last month the Richmond, Virginia-based 4th U.S. Circuit Court of Appeals again blocked the state from applying it.
Alabama and 20 other states filed a brief backing West Virginia, as did various female athletes, including tennis star Martina Navratilova
It is unclear the law would currently affect any other students in the state. West Virginia's lawyers said in court papers that if the law is not applied to Pepper-Jackson, "sex-separated sports as they are traditionally understood will be functionally illegal in West Virginia public schools and universities."
The West Virginia law, backed by the conservative religious legal group Alliance Defending Freedom (ADF), is just one of a series of measures Republican states enacted that seek to restrict transgender athletes' participation in sports.
West Virginia is one of 20 states with similar transgender sports bans, most of which are in effect. Kansas this week was the latest state to enact such a law, with the Republican-controlled legislature overriding the Democratic governor's veto.
The U.S. Department of Education on Thursday announced its own proposal on how Title IX applies to transgender athletes, saying that categorical bans like West Virginia's are likely unlawful. But, the department said in a statement, it would be permissible to limit participation of transgender athletes in competitive high school and college sports in order to ensure "equal athletic opportunity."
In a related move, Tennessee and other states have challenged the Biden administration's general guidance on Title IX, which interpreted the law as barring discrimination in education on the basis of sexual orientation and gender identity.
The Biden administration's guidance came after the Supreme Court in 2020 ruled that federal law that bars sex discrimination in employment protected LGBT people, a ruling that angered conservatives. The Supreme Court has not yet ruled on whether the same reasoning applies to Title IX.
In 2021, the court declined to take up a case about the question of whether transgender students can use school bathrooms that correspond with their gender identities.