WASHINGTON — The Supreme Court on Monday revived a Texas death row inmate's claim that his murder conviction should be tossed out on the grounds that DNA evidence used at trial was later found to be unreliable.
The justices threw out an appeals court ruling in favor of the state in a case brought by Areli Escobar, who was convicted of the 2009 murder of 17-year-old Bianca Maldonado. In a rare move, prosecutors had agreed that the evidence was faulty and there should be a new trial. The Supreme Court sent the case back to an appeals court in Texas "for further consideration in light of the confession of error by Texas," the brief order said.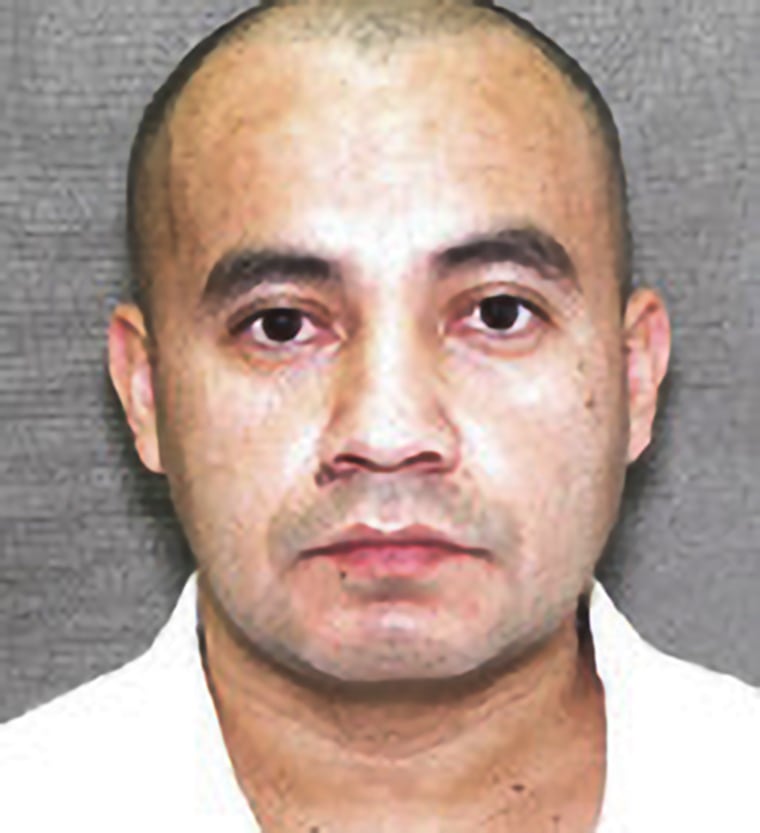 Escobar was convicted and sentenced to death in 2011 for the murder of Maldonado, who was stabbed and sexually assaulted at her apartment in Austin, Texas. Escobar, who lived in the same apartment complex as the victim, was initially linked to the crime because of comments made by his then-girlfriend, who told acquaintances that she thought she had heard him having sex with another woman when she called him on the morning of the murder. He also went to his mother's house later on the morning of the murder with blood spots on his clothes and evidence of injuries, which he said were caused by a fight he got into, according to court filings. At trial, with no eye-witnesses to the crime, prosecutors were heavily reliant on DNA evidence analyzed by the Austin Police Department's own laboratory as well as a private laboratory.
The jury was told that samples taken from Escobar's clothing showed that Maldonado's DNA "could not be excluded as a contributor." Jurors were also told that Escobar's DNA similarly could not be excluded as a contributor to DNA evidence found at the scene of the crime.
After Escobar was convicted in 2011, the police department's DNA laboratory was closed following a state investigation that showed evidence of widespread errors and bias.
A state judge in 2020 ruled that Escobar deserved a new trial because "newly available scientific evidence demonstrates that the DNA evidence relied upon for this conviction was scientifically unreliable," in part because there was evidence of "suspect-driven bias." As a result, Escobar's due process rights were violated, the court found.
Prosecutors accepted that finding and notified the Texas Court of Criminal Appeals, which was reviewing the case. But the appeals court in a January ruling nevertheless upheld Escobar's conviction, saying in part that his lawyers had not shown that the DNA evidence is his specific case was flawed.
At the Supreme Court, Travis County District Attorney Jose Garza, representing the state, urged the justices to rule in Escobar's favor. Prosecutors "offered flawed and misleading forensic evidence" that was "material to the outcome of his case in violation of clearly established federal due process law," he wrote in court papers.