A third woman came forward Wednesday morning to accuse Supreme Court nominee Brett Kavanaugh of sexual misconduct. In this case, the woman accused him of engaging in repeated lewd behavior with women at parties in the early 1980s, and of putting drugs or alcohol in punch to cause women to become inebriated so they could be "gang raped" by a group of male partygoers.
The woman, Julie Swetnick, said that she was the victim of one of these gang rapes in approximately 1982. She did not allege that Kavanaugh participated in the rape, but said he and his friend Mark Judge were present when it occurred, adding that she was incapacitated by a drug placed in her drink without her consent and was unable to fight off her attackers.
She also said she saw Kavanaugh and Judge lined up at other parties "waiting for their 'turn' with a girl inside the room."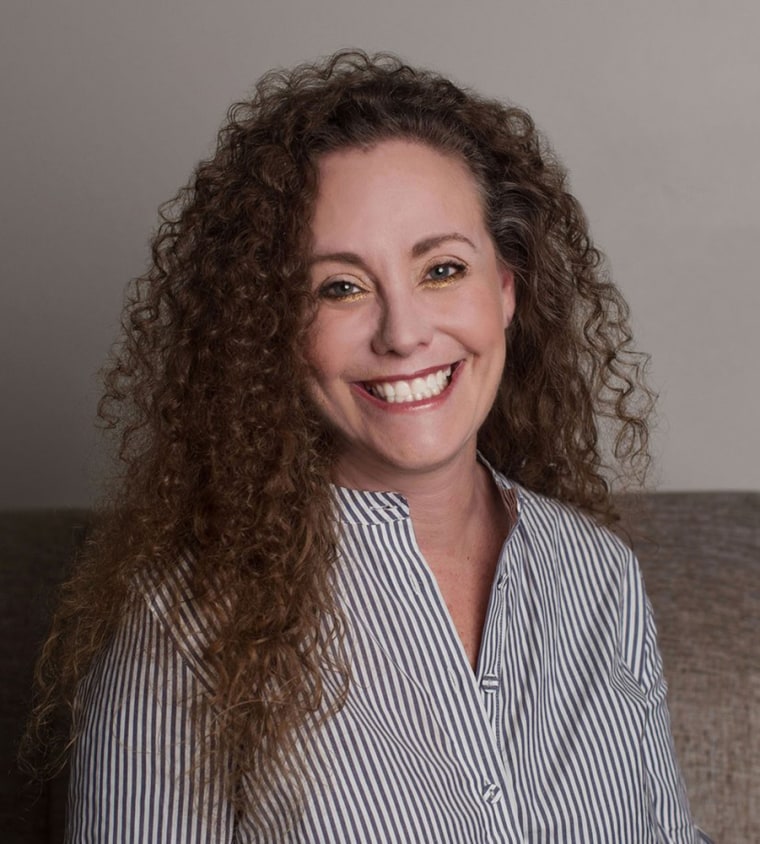 NBC News has not independently verified the accusations, and they were firmly denied by Kavanaugh.
"This is ridiculous and from the twilight zone," he said in a statement. "I don't know who this is and this never happened." An attorney for Mark Judge told NBC News that "Mr. Judge vehemently denies Ms. Swetnick's allegations."
Beth Wilkinson, Kavanaugh's lawyer, said on CNN, "He has never met this woman, he doesn't know Ms. Swetnick. He didn't go to parties with her."
President Donald Trump attacked Swetnick's lawyer, Michael Avenatti, who also represents Stormy Daniels, calling him a "total low-life" bent on making false accusations.
Responding to the news, all 10 Democrats on the Senate Judiciary Committee urged Trump to either withdraw Kavanaugh's nomination, or order an FBI investigation "into all allegations."
In a sworn declaration released by Avenatti, Swetnick said she attended a public high school near Georgetown Prep, where Kavanaugh was a student. (Avenatti said she graduated in 1980.) She said she met Kavanaugh and Judge at a house party in the area in approximately 1980-81.
Swetnick said that she attended more than 10 parties with Kavanaugh and Judge between 1981 and 1983. "I witnessed Brett Kavanaugh consistently engage in excessive drinking and inappropriate contact of a sexual nature with women during the early 1980s," she said.
She added that they "engaged in highly inappropriate conduct, including being overly aggressive with girls and not taking "no" for an answer. This conduct included the fondling and grabbing of girls without their consent."
Swetnick said in her statement that she later told at least two other people about the attack. She also says that she can identify other witnesses who could verify her statements. No additional witnesses have been identified or come forward yet.
A resume posted online in 2017 and confirmed by NBC News shows Swetnick is a web and information technology expert with an extensive history of contracting with the federal government. Over the past two decades, she worked on projects as a contractor or subcontractor for the U.S. Mint, the IRS and Customs and Border Protection. Her resume also indicates she has had security clearances with the State, Treasury, Justice and Homeland Security Departments.
Avenatti had publicly teased for several days that he had a client with an allegation against Kavanaugh before releasing a signed sworn declaration by Swetnick Wednesday morning on Twitter. The lawyer rose to national attention by representing Stormy Daniels in her legal battle with President Donald Trump over an alleged affair and payments to keep it quiet.
The unconfirmed allegation was made public on the eve of the long-awaited hearing before the Senate Judiciary Committee involving Kavanaugh and another accuser, Christine Blasey Ford, a California college professor.
The committee chairman, Charles Grassley, R-Iowa, issued a statement Wednesday saying the committee had received the declaration from Avenatti and that committee lawyers were reviewing it.
Ford is expected to step before cameras for the first time Thursday to detail the night she says Kavanaugh sexually assaulted her in the early 1980s. Ford has said the pair were at a gathering of high school students when he shoved her into a room, pinned her to a bed, groped her over her clothes and put his hand over her mouth when she started to scream.
The accusation threw Kavanaugh's Supreme Court nomination into turmoil, setting up a showdown with unmistakable echoes of the Anita Hill-Clarence Thomas hearings.
The terms of the Thursday hearing were set after days-long negotiations between Ford's attorneys and Senate Judiciary Committee Chairman Charles E. Grassley, R-Iowa.
Grassley ultimately refused to cede to Ford's request to be questioned by the senators themselves. Instead, the Republicans selected a female sex crimes prosecutor to lead the questioning of Ford.
Kavanaugh's reputation took another hit over the weekend when the New Yorker reported that a second woman had come forward to claim she the victim of sexual misconduct by the judge.
The woman, Deborah Ramirez, claimed that during a drunken dorm room party at Yale University, Kavanaugh thrust his penis in her face and caused her to touch it.
Grassley has so far denied Ramirez's request to appear before the committee.