An intensive review by U.S. intelligence agencies has found no evidence linking any foreign adversary to the so-called Havana syndrome, according to a newly declassified assessment.
"This is not simply an absence of evidence," a senior U.S. intelligence official told reporters in a background briefing about the findings. "We have a lot of evidence that points the other way."
Intelligence officials said the findings released Wednesday were the culmination of a yearslong effort to verify a longstanding hypothesis that a U.S. adversary, most likely Russia, was responsible for at least some of the mysterious and sudden brain injuries suffered by a small group of American diplomats and spies overseas.
Last year, an interim assessment by the CIA ruled out a global campaign by a foreign government, but said there were two dozen cases for which an attack could not be excluded. Wednesday's findings concluded that even in those cases, there was no evidence pointing to a weapon or any other device used by a foreign adversary or anyone else.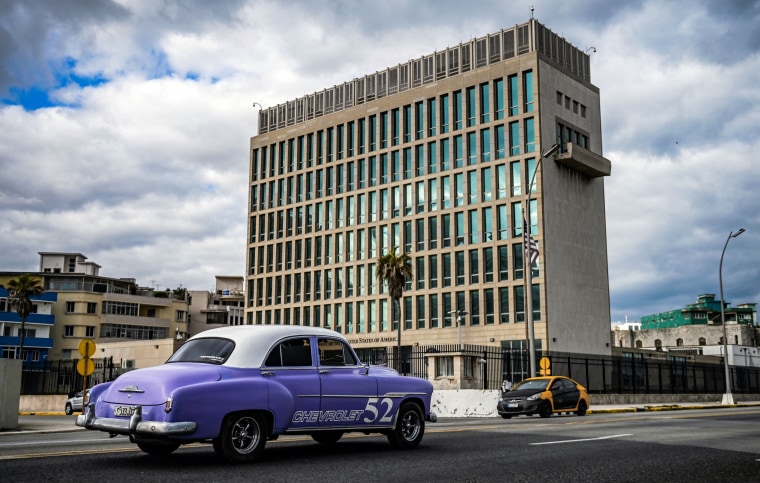 Starting in late 2016, U.S. diplomats and spies serving in Cuba began reporting bizarre sounds and sensations followed by unexplained illnesses and symptoms, including hearing and vision loss, memory and balance problems, headaches and nausea.
Over the years, around 15,000 U.S. government employees have come forward reporting suspected incidents in more than a dozen countries.
Asked what could have caused the documented brain injuries suffered by some of the employees, the intelligence officials cited pre-existing medical conditions, environmental factors, and an environment in which spies and diplomats perceived that they were under mysterious attack.
The officials were careful to say they were not disputing or dismissing any of the symptoms cited by those who reported them. It remains to be seen what impact the assessment will have on a government-wide effort, mandated by Congress, to provide compensation for people who suffered what had been officially deemed "anomalous health incidents."
NBC News reported in 2018 that U.S. intelligence officials considered Russia a leading suspect in what some of them assessed to have been deliberate attacks on the diplomats and CIA officers overseas. But in the years since then, the spy agencies failed to develop any evidence pointing to Russia or any other adversary, or any deliberate act by anyone.
Intelligence collected on various foreign adversaries suggested they were confused by the claims and believed it was a U.S. disinformation plot, one intelligence official said.
And further medical analysis determined that there was no coherent set of symptoms.
The Biden administration has come under criticism from lawmakers over its response to the health incidents. Diplomats reporting symptoms have complained that the State Department's bureaucracy has been slow in providing care, evaluation and benefits, and that some senior officials have sometimes shown skepticism about the syndrome. 
In November 2021, Secretary of State Antony Blinken named a new diplomat to lead a task force overseeing the response to the "Havana syndrome" after the previous chief came under sharp criticism and resigned.