The Trump administration is expected to name former Trump transition team official Anthony Scaramucci as White House communications director, four sources in and close to the White House told NBC News Thursday.
The news of the expected appointment was first reported by Axios. A White House official said the move is expected to be announced Friday. Scaramucci did not immediately respond to a request for comment.
A different White House official described Scaramucci to NBC News as a "total professional" with the respect of President Donald Trump. Scaramucci was a supporter of Trump's during the campaign, dealing with fundraising and appearing on cable TV as a frequent defender of the president.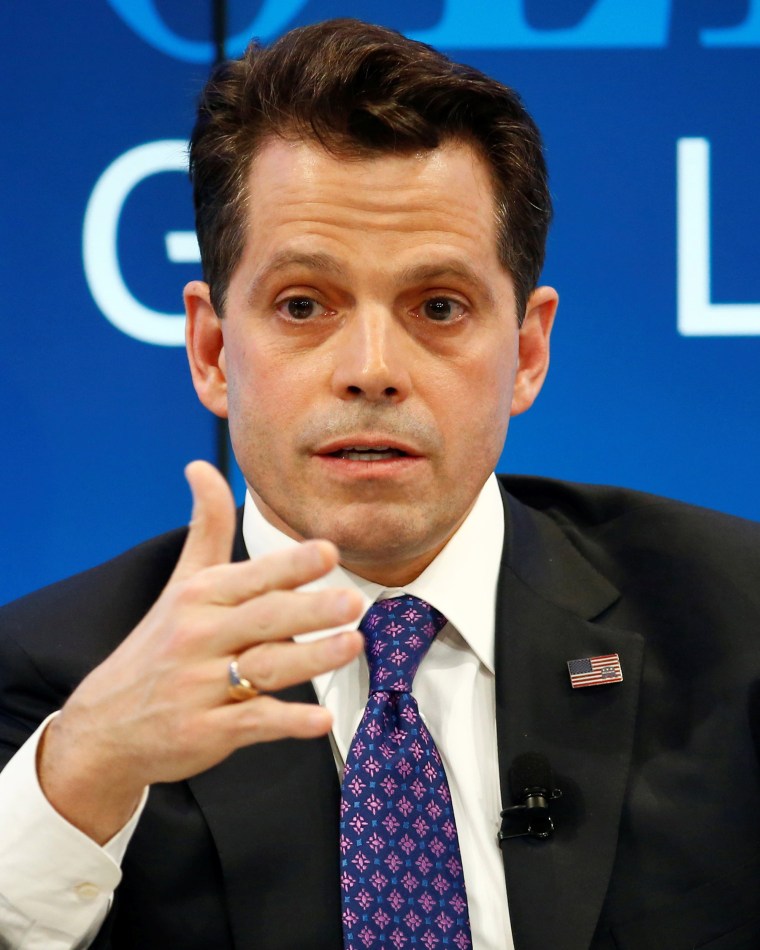 Prior to throwing his support behind Trump, Scaramucci was a Scott Walker and then a Jeb Bush booster.
Scaramucci met with Trump and his daughter Ivanka in the Oval Office on Thursday where Trump offered him the job, a source with knowledge of the situation said. The source said Trump has known Scaramucci for years and likes him.
"Comms is what Anthony does," the source said. "It's how he built his business. The guy knows media. He's been a good advocate for the president."
White House Press Secretary Sean Spicer has technically been doing double duty as press secretary and communications director since the departure of communications director Mike Dubke, who resigned in May after just three months on the job. Spicer has not responded to a request for comment.
Another source said Spicer is definitely staying on. The position was open so this is being seen as a bolstering of the staff, not a demotion for Spicer.