President Barack Obama and chief of staff Denis McDonough took a surprise stroll to a Starbucks coffee shop in Washington Monday, with the commander in chief joking that "the bear is loose" as he exited the White House chased by scrambling members of the press.
Obama has used the same "bear is loose" line before -- last month, when he ditched his motorcade to stroll to the Interior Department, delighting surprised tourists along the way.
Emerging from the coffee shop Monday, Obama carried a beverage that appeared to be venti-size, according to a pool report, while McDonough held a drink in each hand.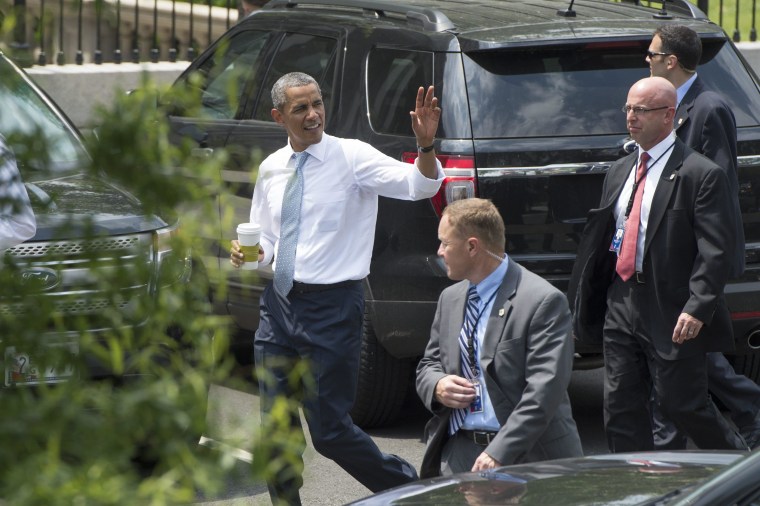 The president told reporters he had "just some tea" as he greeted onlookers, including a hot dog vendor and construction workers, on his walk back to the White House.
The unexpected outing occurred just after Obama made remarks at the White House about college affordability.