WASHINGTON — President Joe Biden on Tuesday called the family of Wall Street Journal reporter Evan Gershkovich, an American who the U.S. said has been wrongfully detained in Russia.
"We appreciate President Biden's call to us today, assuring us that the U.S. government is doing everything in its power to bring him home as quickly as possible," Gershkovich's family said in a statement shared by Dow Jones, the Journal's parent company.
Just before he boarded Air Force One at Maryland's Joint Base Andrews, Biden told reporters earlier Tuesday morning that he had tried to speak to Gershkovich's family Monday, and he said he would try to call them again from the plane. Biden is flying to Ireland and the United Kingdom as part of a trip this week to mark the 25th anniversary of the Good Friday agreement.
Biden acknowledged the State Department's formal move Monday to declare that Gershkovich is being wrongfully detained by the Russia government.
"We're making it real clear that it's totally illegal what's happening, and we declared it so. It changes the dynamic," Biden told reporters.
The official classification allows Gershkovich's case to be handled by the Office of the Special Presidential Envoy for Hostage Affairs at the State Department, giving the U.S. additional resources to secure his release. The envoy, Roger Carstens, will work toward Gershkovich's release and maintain contact with his family.
"In addition to being a distinguished journalist, Evan is a beloved son and brother," Gershkovich's family said in the statement Tuesday. "There is a hole in our hearts and in our family that won't be filled until we are reunited. We are grateful for the outpouring of support from his colleagues, friends and everyone standing with Evan and advocating for his immediate release."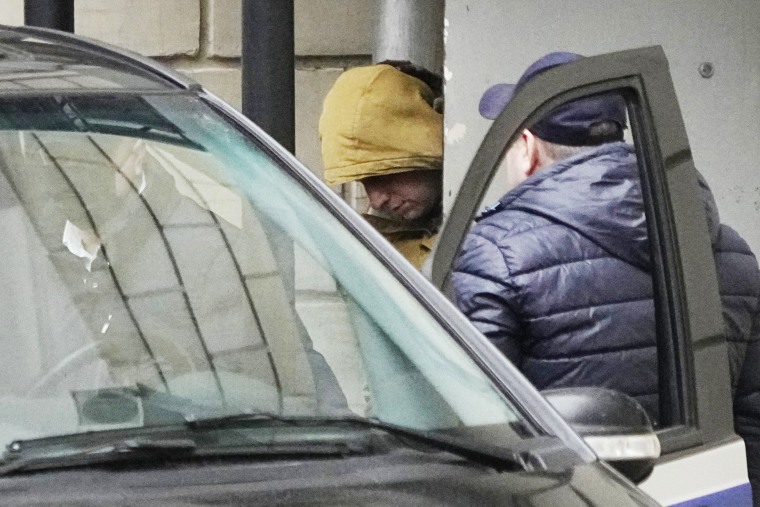 Gershkovich was arrested on spying allegations at the end of March. The Journal has denied the espionage charges.
The White House has also been working to sure the release of Paul Whelan, a businessman and former Marine imprisoned by Russia on suspicion of spying, which he and the U.S. government have denied.
Biden played a critical role in the release of WNBA star Brittney Griner, who was freed from a Russian penal colony in December as a result of the Biden administration's negotiating her release in exchange for an arms dealer.