WASHINGTON — The federal investigation into President Joe Biden's handling of classified documents shows few signs of an imminent conclusion even as the probes into former Vice President Mike Pence and former President Donald Trump have reached or appear to be reaching the end, according to three people familiar with the matter.
Biden's advisers, for instance, have determined he would provide an interview to the special counsel investigating his handling of classified documents once Biden's legal team and the Justice Department agree on the conditions, these people said.
But Biden has yet to be interviewed, they said, suggesting that the investigation is not yet nearing a close. Interviewing the person at the center an investigation, if such a step takes place, is typically among the final actions before a probe is complete.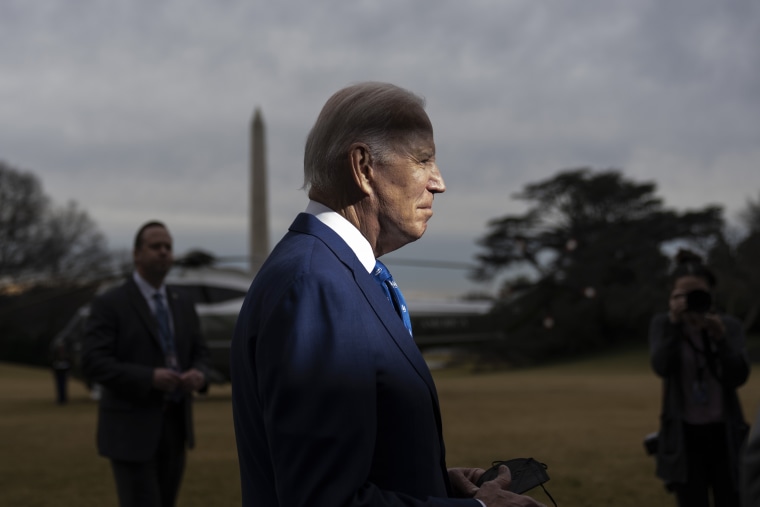 Biden's aides have anticipated for months that he would provide an interview to the special counsel if asked, and they have discussed what form it might take, in the context of what past presidents have done. A person familiar with the discussions said Biden's team believes that when it comes to an interview, there is "no way around it."
A spokesperson for Biden's personal attorney, Bob Bauer, declined to comment.
The White House declined to comment and referred questions to the Justice Department, citing an ongoing investigation.
A spokesperson for special counsel Robert Hur, who is conducting the Biden investigation, declined to comment.
Attorney General Merrick Garland appointed Hur to serve as a special counsel in January after classified documents from the Obama administration were found at the president's former office in Washington, D.C., and his home in Wilmington, Delaware.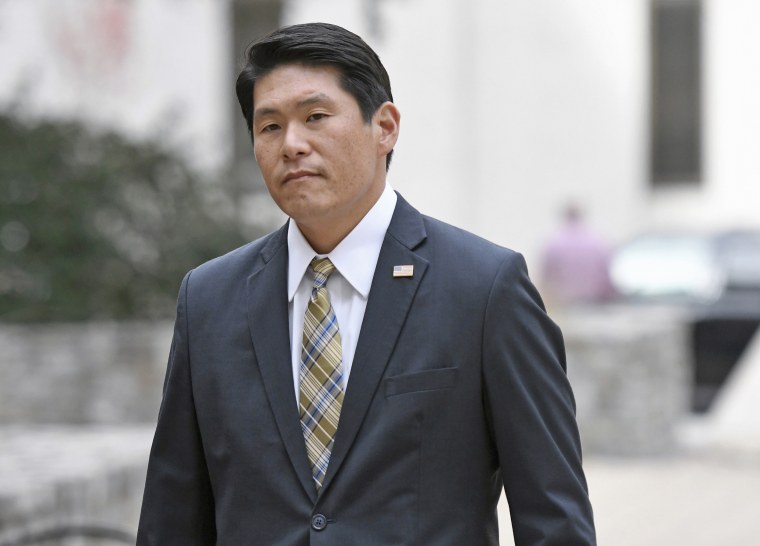 Biden said this year that he was "cooperating fully and completely" with the Justice Department's investigation.  
Pence provided an interview to federal investigators investigating his own handling of classified material. He was recently cleared of any wrongdoing.
Meanwhile, the separate investigation of Trump's handling of classified documents appears to be nearing a conclusion. Since the FBI searched Trump's Mar-a-Lago residence in Palm Beach, Florida, in August, a host of key witnesses have appeared before federal grand juries. Trump's attorneys have been told he is a target in the probe, NBC News reported Wednesday. Recipients of target letters are often, but not always, indicted.
Garland announced special counsel Jack Smith would oversee that investigation days after Trump declared he would again seek the presidency in 2024.
Trump has sought to equate the investigation into his handling of classified documents with the ones into Pence and Biden.
Biden's case is far different, his aides have argued, in that he promptly returned classified documents to the government when they were discovered in his office and then voluntarily allowed federal authorities to search his properties for additional materials. The FBI had to seek a warrant to retrieve documents from Trump after he rebuffed efforts to repossess them. 
Biden's case also is believed to be more complicated than the one that was focused on Pence. Biden had more classified materials in his possession than Pence did, sources have said, and NBC News has reported that the FBI took possession of a large number of notebooks Biden kept during his vice presidency, which they planned to review as part of the investigation. 
Nonetheless, Biden aides were frustrated that Garland appointed a special counsel in Biden's case in an attempt to demonstrate equal treatment for the current president and the former president but did not name a special counsel for the Pence investigation, two people familiar with the matter said.
Biden aides also privately groused about the Justice Department's closing its investigation into Pence, finding no wrongdoing, just days ahead of his plans to announce a 2024 campaign for the Republican nomination to try to unseat Biden, according to a person familiar with the private discussions.
On Monday, after his lawyers met with Justice Department officials, Trump wrote in all caps on his social media platform, Truth Social: "How can DOJ possibly charge me, who did nothing wrong, when no other president's were charged, when Joe Biden won't be charged for anything."
He called the investigation "the greatest witch hunt of all time."
One concern Biden advisers have privately expressed is that Hur, who as part of his mandate is required to write a report on his findings at the end of his investigation, may clear Biden of any wrongdoing but publicly declare that he was sloppy or careless in his handling of classified materials, two people familiar with the matter said. 
The concern is derived from memories of then-FBI Director James Comey's making a similar public statement about Hillary Clinton's handling of classified information during the 2016 presidential campaign.