JEDDAH, Saudi Arabia — President Joe Biden looked to reassure Middle Eastern leaders on Saturday that the U.S. would continue to be heavily involved in the region as it looks to counter growing influence from China, Russia and Iran.
"The United States is not going anywhere," the president said during a summit with Gulf state leaders Saturday in Saudi Arabia.
"We will not walk away to leave a vacuum to be filled by China, Russia or Iran. We will seek to build on this moment with active, principled American leadership," he said.
Biden sought to set expectations during his series of meetings with Middle Eastern leaders about the role he envisions for the U.S. in the region, senior administration officials said. He noted that his visit to the Middle East was the first by an American president since 9/11 without the U.S. having troops engaged in a combat mission there.
In remarks to the Gulf leaders, Biden also raised the issue of human rights, an area in which fellow Democrats have been pushing him to be more forceful. He told the group the "future will be won" by nations where citizens can "question and criticize leaders without fear of reprisal."
"I've gotten plenty of criticism over the years, it's not fun — but the ability to speak openly, exchange ideas freely is what unlocks innovation," Biden said.
The president met one-on-one with the heads of Egypt, Iraq and the United Arab Emirates before attending a summit of the Gulf Cooperation Council, which includes Bahrain, Kuwait, Oman, Qatar, Saudi Arabia and the UAE. Following the meetings, Biden is scheduled to fly back to Washington.
The summit caps Biden's first Middle East trip as president, during which he also met with Israeli, Palestinian and Saudi leaders. While Biden took some incremental steps toward improving relations in the region — such as a decision by Saudi Arabia to open its airspace to flights to and from Israel — he acknowledged that bigger changes will take time.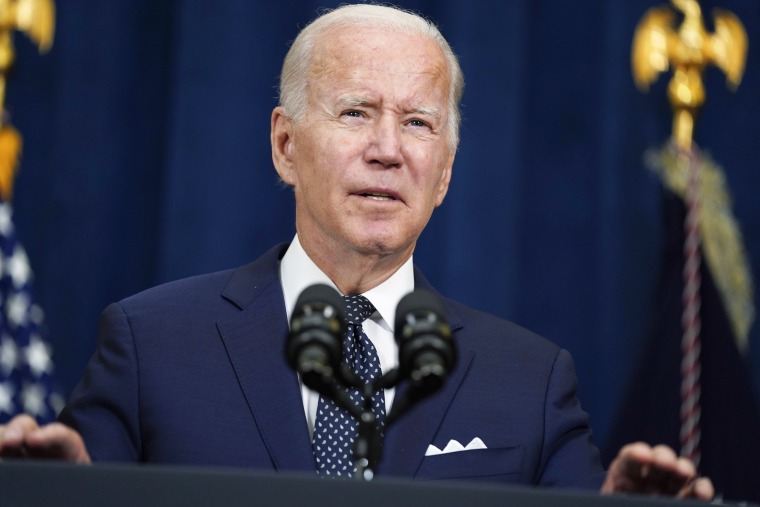 The president is expected to leave the region without any concrete commitments from the Gulf states on increasing oil production, something that could have helped him with his top domestic issue of inflation.
The trip has become a source of controversy back home due in part to Biden's decision to meet with Saudi Crown Prince Mohammed bin Salman, the man the U.S. intelligence community concluded was behind the murder of Washington Post columnist Jamal Khashoggi.
During his meetings Saturday with Gulf leaders, Biden was expected to discuss "tighter coordination and collaboration" around Iran along with energy and digital infrastructure investments in the Middle East, national security adviser Jake Sullivan said ahead of the gatherings.
During Biden's trip to Israel earlier this week, he said that he would also discuss with the Gulf leaders Israel's desire to move toward normalizing relations with more countries in the region, similar to steps it has already taken with Morocco, the UAE and Bahrain.
But he made no mention of Israel in his public remarks to the Gulf leaders.