WASHINGTON — President Joe Biden said Thursday "extreme MAGA Republicans" are holding the U.S. economy "hostage" in the debt ceiling standoff and threatening environmental spending in exchange for lifting the ceiling on the nation's debt.
Speaking in the White House Rose Garden, Biden bemoaned "a time when some of the nation's most dedicated conservationists were in the other party" as the two sides trade barbs in the fight over federal spending.
Now, House Republicans are using the threat of a default to carve up the administration's environmental budget and more, Biden charged. He has said that responsibility for increasing the nation's borrowing limit falls on Congress and that House Republicans led by Speaker Kevin McCarthy of California are trying to use the threat of default as leverage to force concessions.
"He wants to cut 22% of everything that isn't defense spending," Biden said, warning that "thousands of wildland firefighters would stop getting paid," park rangers "face losing their jobs" and layoffs loom for workers regulating water quality.
"It would mean slashing resources for monitoring pollution, which would let polluters get away with and expose vulnerable communities to dirty air and water," Biden added. "We can't let that happen."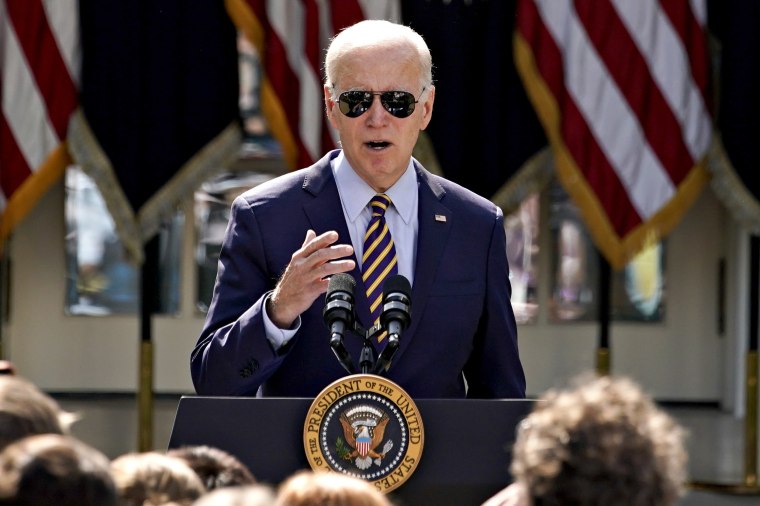 Asked about Biden saying McCarthy wants to cut 22% of all non-defense spending, the speaker's office pointed to remarks from a Thursday press conference where the GOP leader said: "What we do is once we set the baseline, we go forward, and we decide, Republicans and Democrats, what our priorities are. It is the exact same thing that every single American family does."
Biden and congressional leaders on Thursday postponed a planned Friday meeting to discuss the debt ceiling following fraught talks on Tuesday. Biden has said he will accept only a debt bill to raise the borrowing limit with no strings attached, while Republicans are pressing to negotiate a federal budget that includes sweeping cuts.
Aides met Wednesday and Thursday to search for areas of agreement after the leaders convened at the White House earlier in the week, a meeting McCarthy described to Republican members as a waste of time.
The leaders are expected to reconvene ahead of Biden's trip to Asia next week. The Treasury Department has notified lawmakers that the government could default on the nation's $31.4 trillion debt by June 1, a nearing horizon for negotiators.
Failing to break through the log jam by the end of the month could roil financial markets and prove politically damaging for Biden, rattling public confidence in his leadership as he heads into his re-election campaign.
Biden, who announced his 2024 bid two weeks ago, faces broader political pressure over his climate agenda, a centerpiece of his 2020 presidential campaign. He has angered environmental activists, including over his decision to approve Willow, an $8 billion oil drilling project in Alaska.
Biden said Thursday his administration had protected 9 million acres of land in Alaska and would ban new drilling in the Arctic Ocean. He said he directed Commerce Secretary Gina Raimondo to designate 770,000 square miles of the Pacific Ocean as protected.