President Donald Trump plans to nominate Callista Gingrich, wife of former House Speaker and staunch Trump ally Newt Gingrich, as the ambassador to the Vatican, the White House said.
Callista Gingrich, a lifelong Catholic, ultimately convinced Newt Gingrich to convert to Catholicism in 2009, nearly a decade after the two married.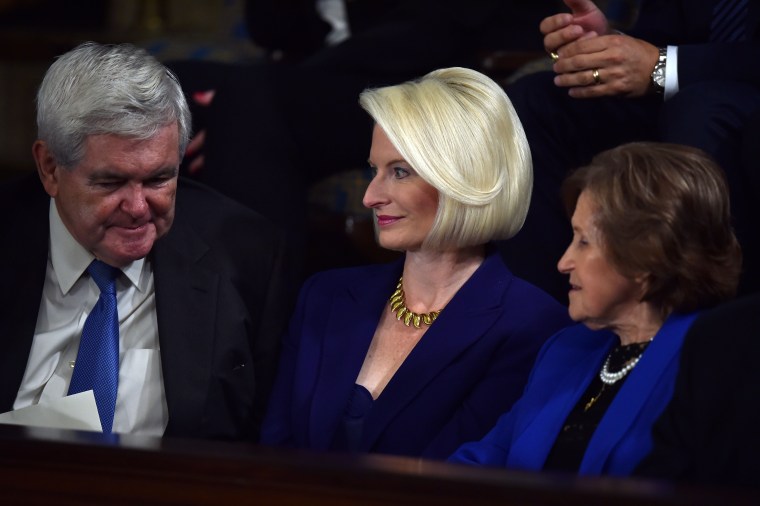 "When Newt became a Catholic, it was one of the happiest moments of my life," Callista Gingrich told The New Yorker in 2012.
Newt Gingrich told CNN that she has been "under consideration" to be envoy to the Holy See since January.
Her nomination does not come without controversy.
Newt Gingrich was married when he started an affair with Callista Bisek. It began in 1993, a year before he would become House Speaker and six years before he divorced his wife at the time, Marianne. At the time, he was a once-divorced congressman who was leading impeachment proceedings against President Bill Clinton related to his relationship with White House intern Monica Lewinsky, and Callista was a congressional aide 20 years his junior.
Related: Gingrich: 'Independent' Investigator Needed for Trump-Russia Probe
But it is unclear whether their personal history would affect her ambassadorship at the Vatican, the Catholic city-state and headquarters of the church.
The White House released a statement Friday that noted her position as president and CEO of Gingrich Productions, her children's book series and the book she co-authored with her husband, "Rediscovering God in America." The production company released a film about Pope John Paull II's 1979 pilgrimage to Poland entitled "Nine Days That Changed the World."
Trump will visit the Vatican next week, one of the stops on his first foreign trip that began in Saudi Arabia on Saturday.