The Constitution grants the president an absolute, unilateral pardon power for federal offenses.
The president may legally pardon people for specific or broad federal criminal acts, and while somewhat unusual, the president may legally do so before any judicial proceeding regarding the acts is complete — before prosecution, for example.
The Washington Post reported Thursday that President Donald Trump asked advisers about his power to pardon aides, family members and even himself in connection with special counsel Robert Mueller's investigation into Russia. NBC has not confirmed the report. Trump's lawyer, John Dowd, called the story "nonsense."
"The president's lawyers are cooperating with special counsel Robert Mueller on behalf of the president," Dowd said.
The courts have specifically upheld pardons granted in situations where no charges had been filed yet. That approach to early or "pre-emptive" pardons is certainly controversial and may spark legislative and public debate, but it is generally lawful as a matter of precedent.
Courts have upheld pardons of a military officer before he was charged with any crime, and upheld the famous pardon of former President Richard Nixon for any crimes in office, which was given by his successor, Gerald Ford, when Nixon had not been charged.
In the Nixon case, the Supreme Court held a pardon may be granted "before federal charges are brought, after conviction and sentencing, or anytime in between."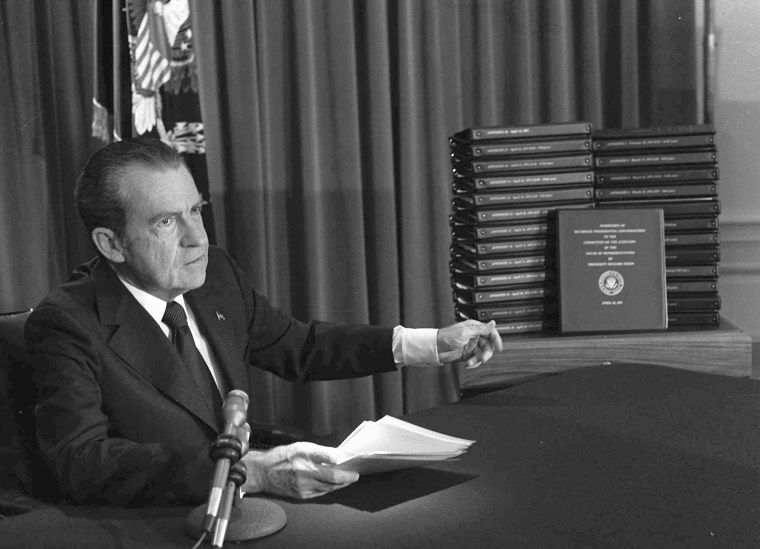 The broad lawful scope of the pardon power does not mean it is impossible to abuse it. For a hypothetical example, the fact that a chief executive — a president or governor — may lawfully pardon "any offense" under their government does not mean there are no legal issues raised by, say, an attempt to "sell" pardons to the highest bidder — or knowingly abuse the power in a manner that raises other legal issues.
Finally, there are questions about whether a president may theoretically pardon himself. There is no court precedent on that exact question. The Department of Justice's prevailing view, however, appears to be no.
Under several administrations, the DOJ has provided legal guidance stating that the president cannot be indicted in office, but can be indicted when he leaves office — which implies a president has left office without pardoning himself, which would obviously moot any such indictment. Some scholarship shows the Founders held the same assumption. In the Federalist Papers, Hamilton wrote that a criminal president must be removed by impeachment first, then prosecuted "afterwards" in the "ordinary course of law."
Also, as a general matter, federal precedent suggests a government official cannot sit in judgment of himself. That said, the issue is not legally settled and a president could, in theory, test the matter and see whether the courts would choose to resolve it.
Ari Melber's new show, "The Beat with Ari Melber," starts Monday July 24 at 6 p.m. ET on MSNBC.