Two top House Democrats sent a letter to the White House and State Department on Thursday saying that information from a whistleblower alleges officials are targeting career civil servants who supposedly don't support President Donald Trump.
The two Democrats — Reps. Elijah Cummings of Maryland, the ranking member of the Committee on Oversight and Government Reform, and Eliot Engel of New York, ranking member on the Committee on Foreign Affairs — said the whistleblower alleges that high-level officials in the Trump administration have been coordinating with an outside network of prominent conservatives, including former GOP Speaker Newt Gingrich and a former adviser to ex-Vice President Dick Cheney, to devise ways to undertake a "cleaning" of long-serving employees at the State Department.
Trump officials have described certain State Department employees as a "leaker and troublemaker," "turncoat" and "Obama/Clinton loyalists," according to emails the lawmakers said they obtained from the whistleblower, who was not named.
"Over the past year, we have heard many reports of political attacks on career employees at the State Department, but we have not seen evidence of how extensive, blunt and inappropriate these attacks are until now," the lawmakers wrote in the letter to White House chief of staff John Kelly and Deputy Secretary of State John Sullivan that seeks documents about staffing decisions and interviews with officials.
"They appear to have targeted these staffers despite being fully aware that they were career civil service employees and despite the career employees expressing willingness to support the policy priorities of the Trump Administration," their letter continues.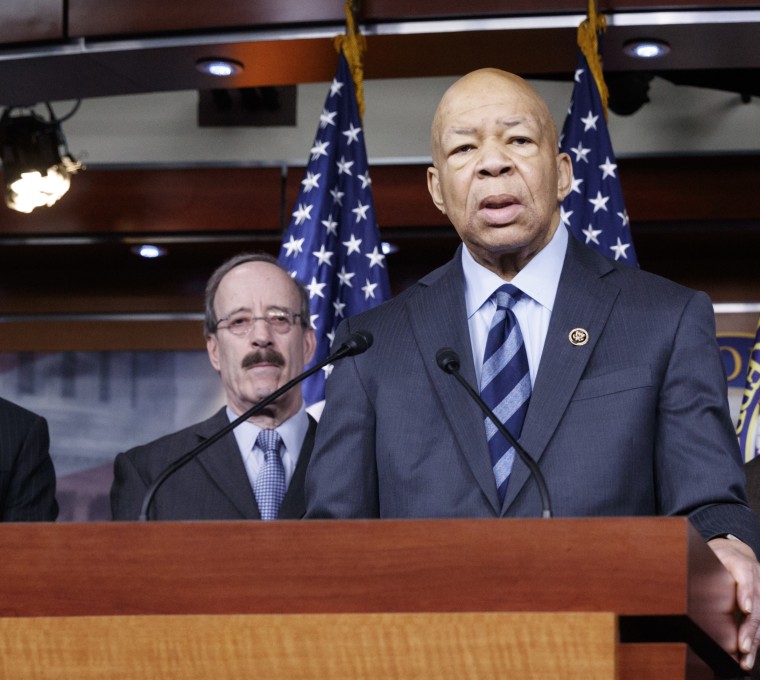 Cummings and Engel quote from an email forwarded by Gingrich in which the former Cheney aide, David Wurmser, says: "I think a cleaning is in order here. I hear Tillerson actually has been reasonably good on stuff like this and cleaning house, but there are so many it boggles the mind ..."
In one case detailed in the Cummings-Engel letter, a 12-year State Department veteran raised concerns about being targeted by a conservative news outlet and emailed her boss at the State Department for help. Her supervisor then forwarded her email to the White House, where officials used her work under the Obama administration to question her loyalty to Trump. The employee was removed from her detail at the department, the lawmakers said.
Cummings and Engel indicate that they have not confirmed the authenticity of the whistleblower emails.
At the State Department, spokeswoman Heather Nauert said the department had receive the letter from the lawmakers and added that she had found colleagues to be "almost blind to politics."
"I have found my colleagues to be extremely professional," she said. "Those on staff who have been here for many years, I have found them almost blind to politics. They may not always like the policy that they are asked to advance on behalf of the administration and the American people, but my experience has been that people have done that and handled it in a very professional manner."
The White House has not responded to the letter.