Former Vice President Dick Cheney says Russia's alleged interference in the U.S. presidential election could be interpreted by some as an "act of war."
"There was a very serious effort made by Mr. Putin and his government, his organization, to interfere in major ways with our basic, fundamental democratic processes," Cheney said, referring to Russian President Vladimir Putin. "In some quarters that would be considered an act of war."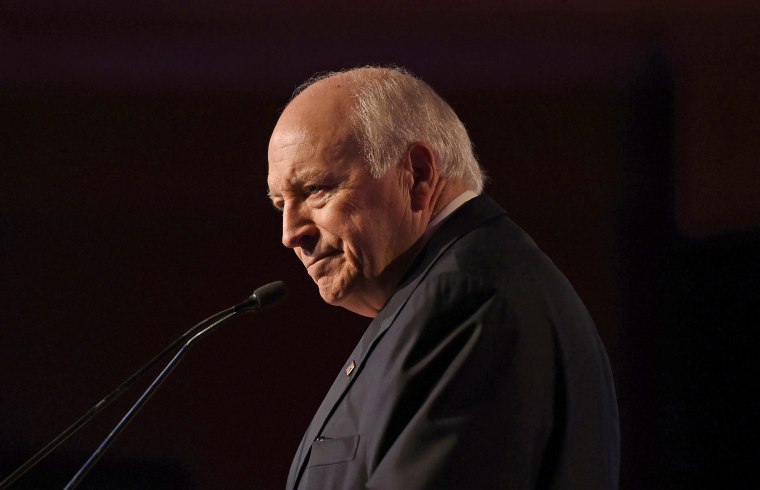 Cheney's statement comes at a time when both the U.S. Senate and House of Representatives intelligence committees are investigating alleged Russian meddlin in the election that brought President Donald Trump to power.
U.S. intelligence agencies have concluded that Russia conducted a covert hacking operation to undermine the U.S. election process, which evolved into an attempt to help Trump win the White House. They also believe with "a high level of confidence" that Putin became personally involved in the campaign to interfere in the election.
Cheney's comments came up in the context of him speaking about the changing nature of the U.S. –Russia relationship being a threat to U.S. security and globalization.
In his speech to the Economic Times Global Business Summit in the Indian city of New Delhi on Monday, Cheney listed off some of Putin's recent actions as examples of how he believes Russia is flexing its muscles as a global power.
Related: Trump's Rhetoric Has This Town Ready for War
George W. Bush's vice president said he believes Putin "has designs on the Baltics … We know he wanted Crimea, he took it. Has aspirations in respect to Ukraine and is doing everything he can to find ways to undermine NATO."
At the outset of his speech, Cheney emphasized that he "does not speak for anyone else; I am not part of the government anymore."
He added: "My remarks today are very much my own and my own opinion."