The owner of a drone that landed on the White House grounds early Monday told authorities that he was testing how it would perform in bad weather but lost track of it, law enforcement sources told NBC News. The drone's owner, who is cooperating with a Secret Service investigation, said that he did not realize it had landed in a tree on the lawn of the White House until he saw news reports describing the incident, the sources said. He called the Secret Service around 9:30 a.m. ET to self-report that he had been in control of the commercially available "quad copter" device when it crashed. An FAA regulation prohibits flying over much of Washington, D.C., without approval, with the exception of emergency flights and commercial jet travel.
The Secret Service responded to the 3 a.m. ET drone landing and determined it did not pose a threat, an official said. Earlier, President Barack Obama's Press Secretary Josh Earnest told a briefing on Obama's trip to India that a "device" was found within the White House grounds. Earnest gave no further details.
The device prompted an increased security presence around the White House early Monday, NBC Washington reported. Emergency vehicles with flashing lights were spotted around the building's southeast entrance.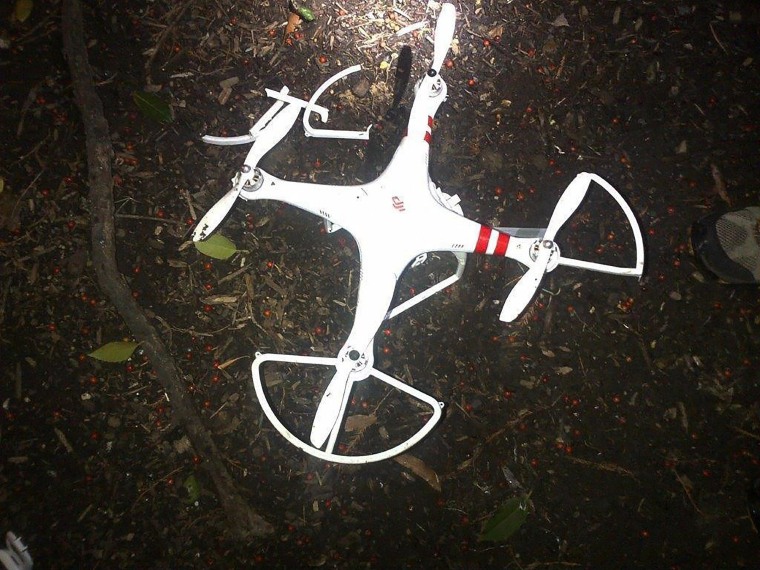 IN-DEPTH
— Kristin Donnelly, Kristen Welker, Pete Williams and Alexander Smith