Will the real first lady please stand up?
Melania Trump's spokeswoman assailed Ivana Trump on Monday as a bitter ex after Ivana quipped in a television interview that she was the real first lady since she was the president's first wife.
"I have the direct number to White House," Ivana boasted in a Monday interview on ABC's "Good Morning America" about her relationship with the president. "But I'm not really going to call him there because Melania is there, and I don't want to cause any kind of jealousy or something like that, because I'm basically first Trump wife, OK? I'm first lady, OK?"
Melania Trump's aide took Ivana to task for the quip, calling her an attention-seeking ex-wife trying to sell books.
"Mrs. Trump has made the White House a home for Barron and the president. She loves living in Washington, D.C., and is honored by her role as first lady of the United States," said Stephanie Grisham, Melania Trump's spokeswoman.
"She plans to use her title and role to help children, not sell books," Grisham said. "There is clearly no substance to this statement from an ex. Unfortunately only attention-seeking and self-serving noise."
Ivana Trump was promoting her tell-all memoir "Raising Trump" in the interview, which delves into her tumultuous marriage to the president from 1977 to 1992 and their messy divorce, which became front-page tabloid fodder.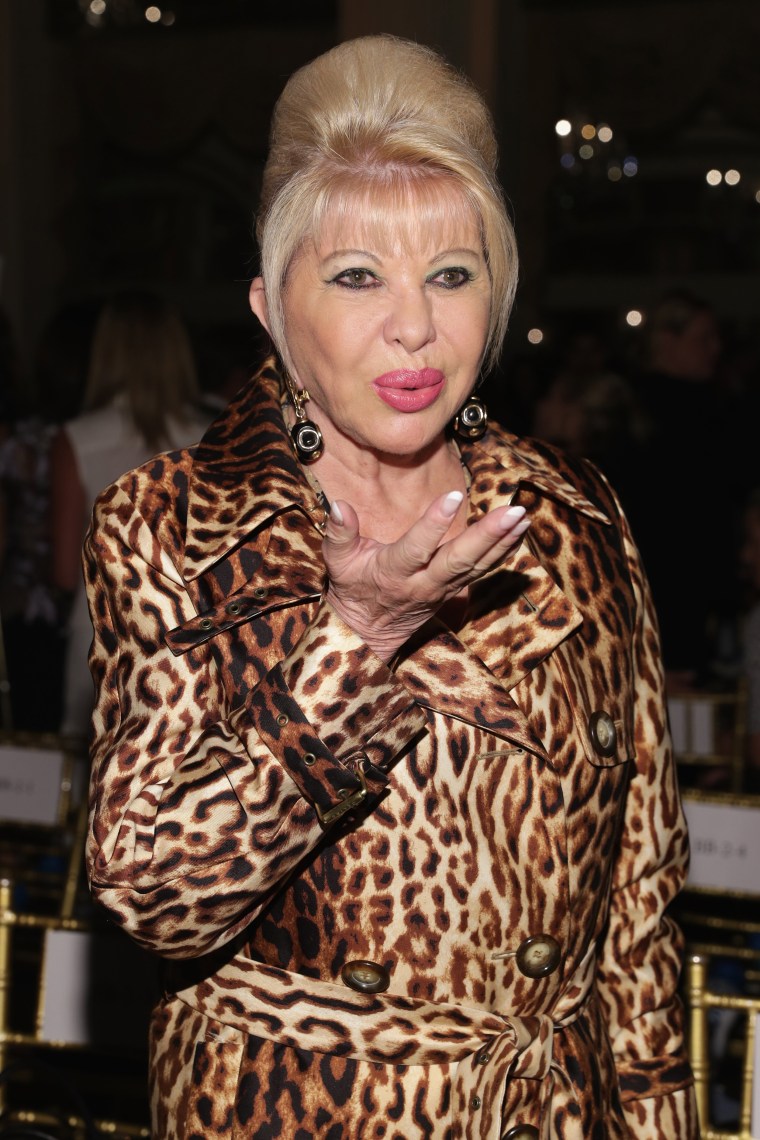 This wasn't the first time Ivana weighed in on her ex-husband's presidency.
She told Time magazine in an interview published Sunday that she could restore order in the White House in two weeks.
"Could I straighten out the White House in 14 days?" she said. "Of course."
On CBS' "Sunday Morning" this week, she discussed talking regularly with the president and said he asked her if he should keep up his Twitter habit.
"I said: 'I think you should tweet. It's a new way, a new technology,'" she said. "And if you want to get your words across rightly, without telling The New York Times, which is going to twist every single word of yours, this is how you get your message out."
She also claimed the president had offered her the U.S. ambassadorship to the Czech Republic, but she declined because "I like my freedom."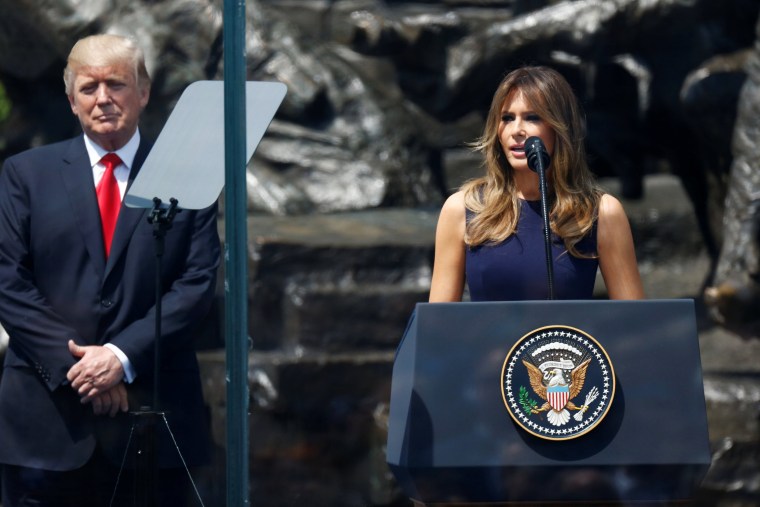 Ivana, a former model born in Czechoslovakia, and the president had three children: Donald Jr., Ivanka and Eric. The pair divorced in 1992 after it was reported that he was having an affair with another model, Marla Maples.
The president married Maples in 1993; they had one child, Tiffany Trump. They divorced in 1999.
Melania and the president wed in 2005 and have one child, Barron. The first lady, born in Slovenia, has pledge to tackle cyberbullying as one of her causes.