JERUSALEM — A former spokesman for Prime Minister Benjamin Netanyahu has signed a state's witness deal in one of the corruption cases revolving around the Israeli leader, the Justice Ministry said on Monday.
The news cast a shadow over talks that Netanyahu, the dominant Israeli politician of his generation, was due to hold later in the day with President Donald Trump in Washington.
The development was widely described in the Israeli media as a dramatic turn of events against the four-term prime minister, who has denied any wrongdoing in a string of corruption probes threatening his political survival.
"Last night a state's witness deal was signed between the Investigations, Intelligence and Commerce Monitoring Divisions at the Israel Securities Authority and the Israel Police National Economic Crime Unit ... and Nir Hefetz," a police statement released by the Justice Ministry said.
Related: Police recommend Netanyahu be indicted on corruption, bribery charges
Hefetz is one of the suspects in a case involving alleged regulatory favors granted to Israel's biggest telecommunications company. A lawyer for the former spokesman could not be reached for comment about the state's witness agreement.
A source close to Netanyahu shrugged off the deal. "The constant race for state's witnesses is the best proof that (the authorities) don't have anything — and won't have anything."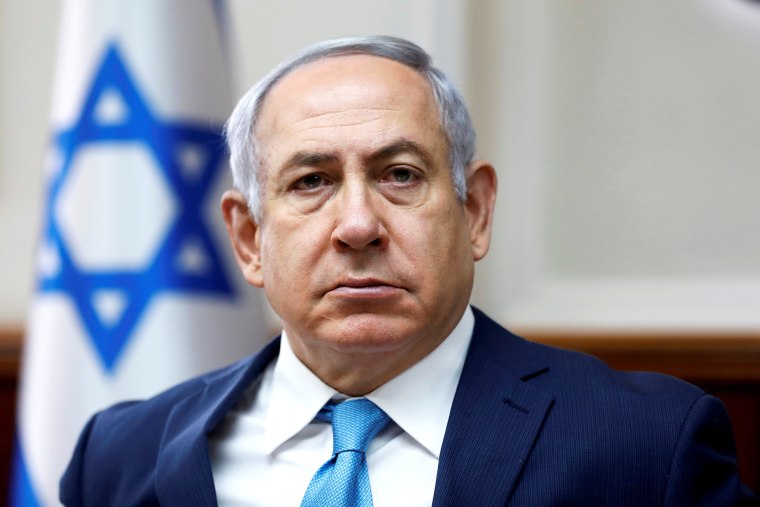 On Friday, Israeli police questioned Netanyahu and his wife Sara for the first time in the investigation involving the telecoms company, Bezeq.
In that investigation, known as Case 4000, authorities allege that the owners of the firm provided favorable coverage of Netanyahu and his spouse on a news website they controlled in return for regulatory breaks worth millions of dollars.
Bezeq has denied wrongdoing. Police have yet to make a recommendation about charges in the case.
Hefetz, who served as Netanyahu's official spokesman from 2009 to 2010 and a media adviser to his family between 2014 and 2017, was released to house arrest on Sunday.
Israeli media reported last month that Shlomo Filber, a confidant of Netanyahu and former director general of the Communications Ministry, will also be a state's witness in the Bezeq case.
In two other cases in which police have already recommended that Netanyahu be charged, the final decision about whether or not to prosecute rests with the Israeli attorney general. That decision could be weeks or months away.
In one of the investigations, he is suspected of bribery over gifts, which police say were worth nearly $300,000, from wealthy businessmen.
The other involves an alleged plot to win positive coverage in Israel's biggest newspaper by offering to take measures to curtail the circulation of a rival daily.
The investigations have touched off speculation that Netanyahu could call a snap election to renew his public mandate. Opinion polls show his right-wing Likud party would win the most seats in parliament, despite the corruption suspicions.
An election campaign would also likely delay any legal proceedings against the prime minister.