VIDALIA, Georgia — In this rural community, where a lot of folks need health insurance, there's an urgent grass-roots effort to get the word out that it's time to sign up for Obamacare again beginning on Wednesday. This time around, though, the challenge is especially daunting — given that a lot of people don't think Obamacare still exists.
"I just reiterate that this is still the law of the land, and this is what we have," said Ursula Spence, a navigator for Insure Georgia, a nonprofit group that helps consumers sign up for health insurance. "Make the best of it right now."
Former President Barack Obama tweeted Wednesday morning, urging people to sign up.
But that message doesn't always get through in this red state. Just about every county Spence works in voted overwhelmingly last year for Donald Trump, who has repeatedly declared that the Affordable Care Act is on its last legs or already dead.
"Well, sure, he might say that, but it's not the case," Spence said.
During the past three years, she has helped hundreds of consumers sort through the intricacies of the ACA and sign up for health insurance. She was trying to spell out the facts recently to a confused group of consumers at a community meeting. Before dashing off to record a public service announcement at a radio station, Spence paused for a few minutes to sit down and answer an employee's questions about what health care options were available.
Spence has dozens of events planned targeting rural communities where rates of chronic illness are relatively high and the number of doctors and health care facilities low.
Residents like Ricardo and Marina Corporan are forever grateful. Both in their late 50s with chronic illnesses, they signed up for health insurance for the first time thanks to Spence and Insure Georgia. But now they must re-enroll.
When asked what they thought of Trump's insistence that Obamacare is dead, Marina said, "That's so scary to me, to start all over again, because I don't know what's on the table."
Spence and her fellow navigators across the country face still more challenges. The Trump administration has cut the enrollment period in half, to 45 days from 90; it ends Dec. 15. Funding for outreach organizations has also been slashed, while the government's advertising program for the ACA has been cut by 90 percent.
"We refuse to be sabotaged," said Fred Ammons, the chief executive of Insure Georgia. This year, after his agency's budget was reduced by 85 percent, he'll have half the number of navigators, about 20, from over 40 last year.
Ammons is hoping volunteers and contributions will help make up for the cuts during what many health care advocates say could be a pivotal year for Obamacare. The more sign-ups, especially of younger and healthy people, the better for the system's future, they say.
Caught in the middle of all of this in places like Vidalia are supporters of Trump who need health insurance.
"To be honest with you, I'm just scared," Suketu Bhavsar, 41, a hotel manager, told NBC News.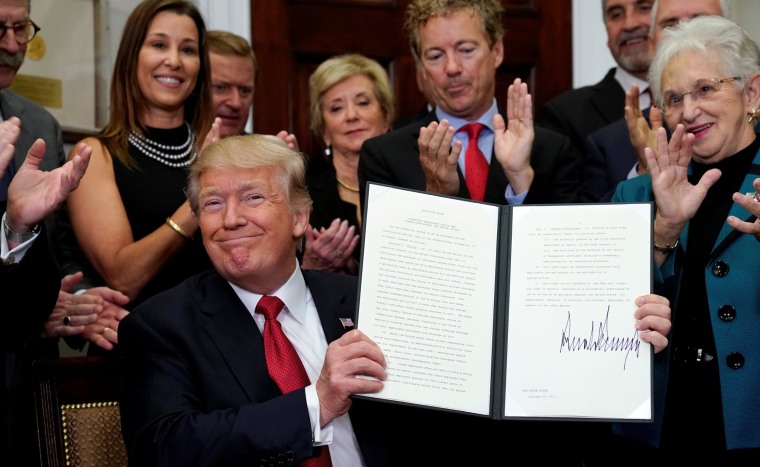 After signing up for an ACA policy last year and finally seeing a doctor, Bhavsar said he was diagnosed with diabetes.
He voted for Trump, but admitted that he was "kind of regretting it a little bit." He added that he hoped there would be better health insurance options for him.
Small-business owners here also said they expected a better health insurance system by now.
"I don't think anybody likes where we are right now because it's not working. People can't afford it," said Zack Fowler, the general manager at a radio station. He said health care costs for his employees rose by 20 percent this year.
At this point, however, Fowler is still giving Trump the benefit of the doubt. "I think the president is trying to get the system fixed," Fowler said. "My message will be to Congress: Get with the program."
Insure Georgia's team recently huddled together for a last-minute training session before the enrollment period opened on Wednesday.
Like cramming for an exam, they went over the newest rates and role-played difficult scenarios they may face when explaining it all to consumers. In the room were people of all political persuasions, pulling together to get health insurance to those who need it — and determined to tune out what some called the "noise" in Washington.