WASHINGTON — It's a simple question, but for some Republicans on Wednesday it was a hard one to answer: Would you take a meeting with someone you were told was spearheading a Russian government plan to boost your campaign?
Until news broke on Tuesday that Donald Trump Jr. sat down with a lawyer he was told was a Russian government operative promising damaging information on Hillary Clinton, the idea that campaigns should refuse secret help from foreigners was an uncontroversial idea.
That's not the case today. Interviews with Republican lawmakers and a former Republican presidential candidate yielded a range of responses, with some refusing to take a position and others saying they would reject foreign entreaties and, in some cases, alert authorities.
Speaker Paul Ryan declined to answer whether he would have accepted a similar meeting with a Russian operative offering campaign help.
"Oh, I'm not going to go into hypotheticals," Ryan said at a press conference. He added, however, that he supported Special Counsel Robert Mueller's investigation into Russian interference in the 2016 election.
Ryan wasn't the only one reluctant to imagine such a scenario.
"I tell you what, I'm not going to answer a hypothetical on that, I just won't," said Senator Steve Daines, R-Mont., when asked how he'd respond to an email offering a meeting to discuss Russian aid for his campaign. "Clearly, there is going to be continued discussion on this investigation."
Daines said he had not read Trump Jr.'s emails, citing his busy schedule working on legislative matters.
On the other end of the spectrum, Senator Lindsey Graham, R-S.C., pushed the president's nominee for FBI Director, Christopher Wray, to clarify whether candidates should reject such overtures and alert law enforcement.
"You're going to be the director of the FBI, pal," Graham said at Wray's confirmation hearing. "So here's what I want you to tell every politician: If you get a call from somebody suggesting that a foreign government wants to help you by disparaging your opponent, tell us all to call the FBI."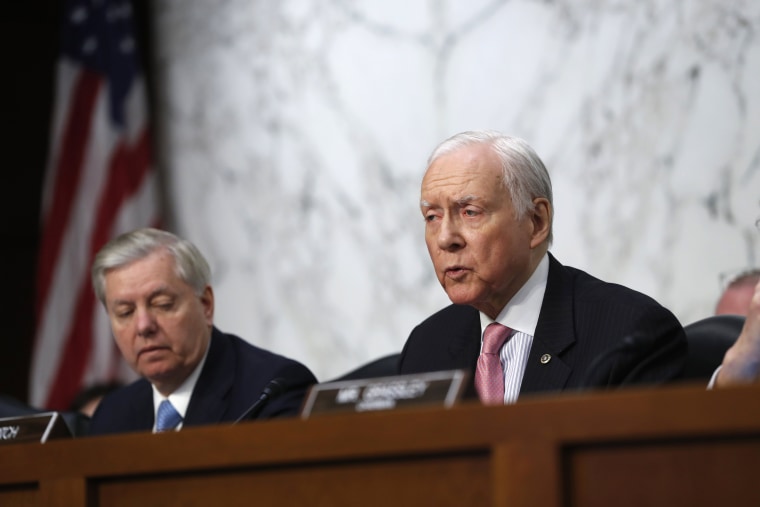 Senator Orrin Hatch, R-Utah told NBC News that Trump Jr. was a "very nice young man" and that criticism surrounding him was "overblown." But when asked whether he would have met with someone who purportedly wanted to lend his campaign Russian government support, his response was: "No!"
Senate Majority Whip John Cornyn, R-Texas, said if he received a message promising Russian help for his re-election it would "go to my junk email box and be erased."
"I would not respond," Senator Bob Corker, R-Tenn. said, adding he would potentially contact the FBI.
"It's hard to put yourself in that position other than saying I don't think it would be appropriate to have that meeting," Senator Rob Portman, R-Ohio, said.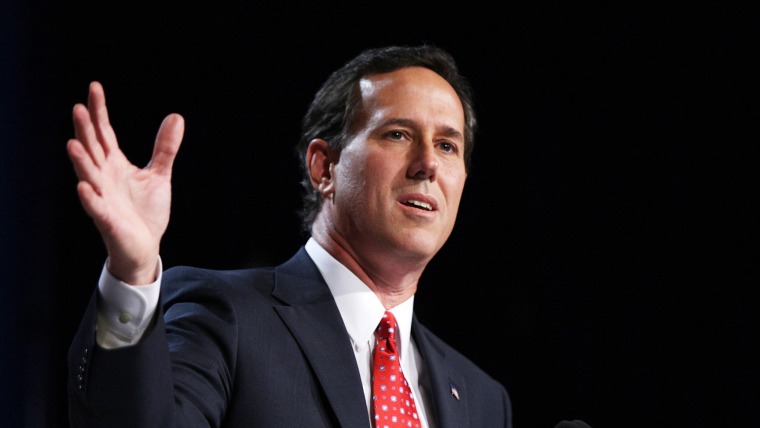 "I would not have taken a meeting, for sure," said former senator and two-time presidential candidate Rick Santorum, who was on the Hill on Wednesday.
Trump Jr. told Fox News on Tuesday that he "probably would have done things a little differently" in retrospect and added that he would have contacted authorities if the meeting produced any illegal material.
"Obviously, what we would've done is a little different, probably, and even Don Jr. has indicated hindsight's 20/20," Rep. Tom Reed, R-N.Y., said on MSNBC. "They're going to go through that process and they're going to have to answer for these emails and the investigation will take its course."