Vice President Kamala Harris will attend Tyre Nichols' funeral in Memphis on Wednesday, her office said Tuesday.
Ben Crump, a lawyer for Nichols' family, said Nichols' mother, RowVaughn Wells, and stepfather, Rodney Wells, invited Harris during a phone call Tuesday morning. Crump said he joined the parents in speaking with Harris for more than 30 minutes.
"Vice President Harris and Ms. Wells spoke exclusively, and during this emotional time, the Vice President was able to console Ms. Wells and even help her smile," Crump said in a statement.
Nichols' family also confirmed that Tamika Taylor, the mother of Breonna Taylor, who was killed in her home by Louisville, Kentucky, police three years ago, and Philonise Floyd, the brother of George Floyd, would also attend the funeral at Mississippi Boulevard Christian Church in Memphis.
The Rev. Al Sharpton, who leads the National Action Network civil rights group, will deliver the eulogy, according to a news release about the funeral services. Sharpton is the host of MSNBC's "PoliticsNation."
Memphis officials on Friday released videos of the brutal police beating of Nichols, 29, during a traffic stop on Jan. 7.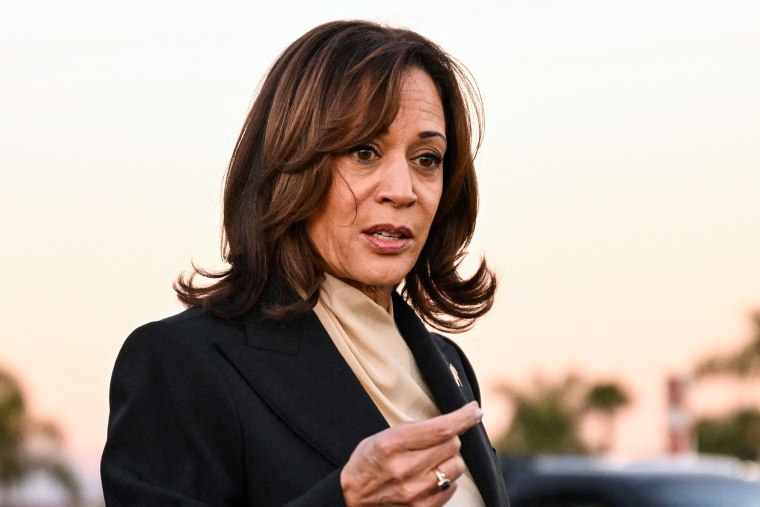 In a statement following the release of the videos, Harris said the video and images "will forever be seared in our memories, and they open wounds that will never full heal." She also said persistent police misconduct and excessive force in America "must end now."
President Joe Biden last week extended his condolences to Nichols' family in a phone call and called for protests to be peaceful.
The videos have renewed calls on Capitol Hill for police reform legislation, which Biden and Harris have backed.
A police reform bill emerged after Floyd's murder, but it did not make it through Congress after bipartisan talks fell apart. Although senators now seek to revisit talks on police reform, prospects for passage appear slim, and a new Republican-led House has shown less of an appetite to take up the issue.
The Memphis Police Department has relieved seven officers tied to the violent encounter that led to Nichols' hospitalization and death three days later.
Three EMTs who responded at the scene were fired Monday after an internal investigation.