Vice President Kamala Harris marked the 50th anniversary of the Supreme Court's landmark Roe v. Wade ruling Sunday by announcing that President Joe Biden will issue a memorandum to further protect access to medication abortion across the country.
The president's memorandum, which the White House released later Sunday, includes actions aimed at protecting legal access to medication abortion as well as safeguarding patient safety and security.
It directs Health and Human Services Secretary Xavier Becerra, in consultation with Attorney General Merrick Garland and Homeland Security Secretary Alejandro Mayorkas, to consider new guidance to support patients, providers and pharmacies nationwide who wish to have access to mifepristone, the abortion pill.
"Members of our Cabinet and our administration are now directed to identify barriers to access and recommend actions to make sure that: doctors can legally prescribe, that pharmacies can dispense and that women can secure safe and effective medication," Harris said in a speech in Tallahassee, Florida.
Harris also called out Republican lawmakers who have pushed to further restrict abortion access.
"Even in states that protect reproductive rights, like New Jersey, Illinois, Oregon, even there people live in fear of what might be next, because Republicans in Congress are now calling for a nationwide abortion ban. Even from the moment of conception, the right of every woman in every state in this country to make decisions about her own body is on the line. And I said it before and I will say it again: How dare they?" she said.
Harris also urged Congress to pass a bill to protect reproductive rights, saying Biden would sign it.
The Food and Drug Administration finalized a rule change this month that broadens availability of abortion pills, allowing women to obtain prescriptions via telehealth consultation with health professionals to get the pills through the mail.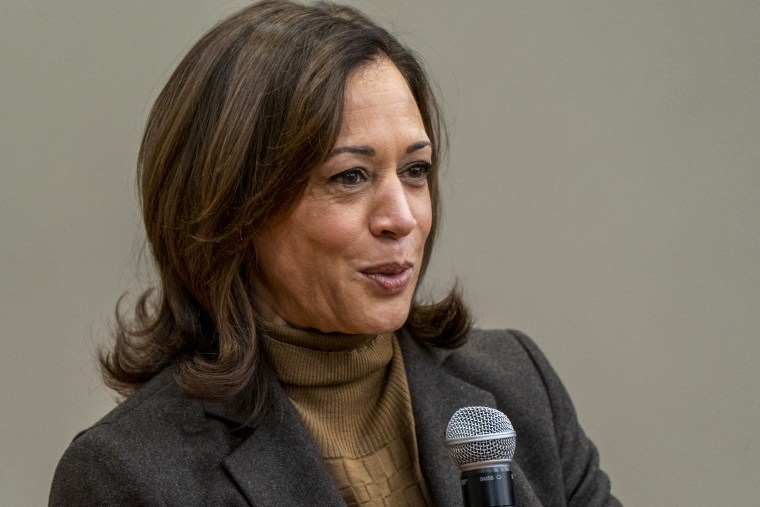 The Justice Department's Office of Legal Counsel recently said in an opinion sought by the U.S. Postal Service that mailing such pills did not violate a 1873 law known as the Comstock Act.
The FDA acted after the Biden administration announced in the wake of the overturning of Roe that the federal government would no longer enforce a long-standing requirement that women pick up abortion pills in person.
Last year, the conservative-majority Supreme Court overturned the 1973 Roe ruling, which guaranteed a constitutional right to abortion. In the majority opinion, Justice Samuel Alito wrote that the court's decision in Roe "sparked a national controversy that has embittered our political culture for a half century."