President Donald Trump has tapped Emmet Flood, who advised Bill Clinton during his impeachment proceedings, to assist in the Russia investigation after the lead White House attorney handling the probe announced plans to retire, the White House said Wednesday.
"Emmet Flood will be joining the White House Staff to represent the President and the administration against the Russia witch hunt," White House press secretary Sarah Huckabee Sanders said.
The recruitment of Flood to the president's legal team sends a clear signal that the team plans to rely more heavily on a legal strategy long advocated by current White House counsel Don McGahn to exert executive privilege more aggressively, three sources told NBC News.
The president's allies are counseling a strategy at this point in the obstruction of justice investigation to exert executive privilege and not answer questions detailed in The New York Times this week.
The departing Ty Cobb, who had served as the president's lead White House attorney for the investigation, told NBC News, "I believe the White House is in good hands with Emmet Flood, who is a highly regarded and very talented attorney."
The Times first reported Trump's plans to replace Cobb, who is leaving at the end of the month, with Flood to handle special counsel Robert Mueller's probe.
Huckabee Sanders said in a statement that Cobb had been discussing his plans to retire with Trump and White House chief of staff John Kelly for the last several weeks.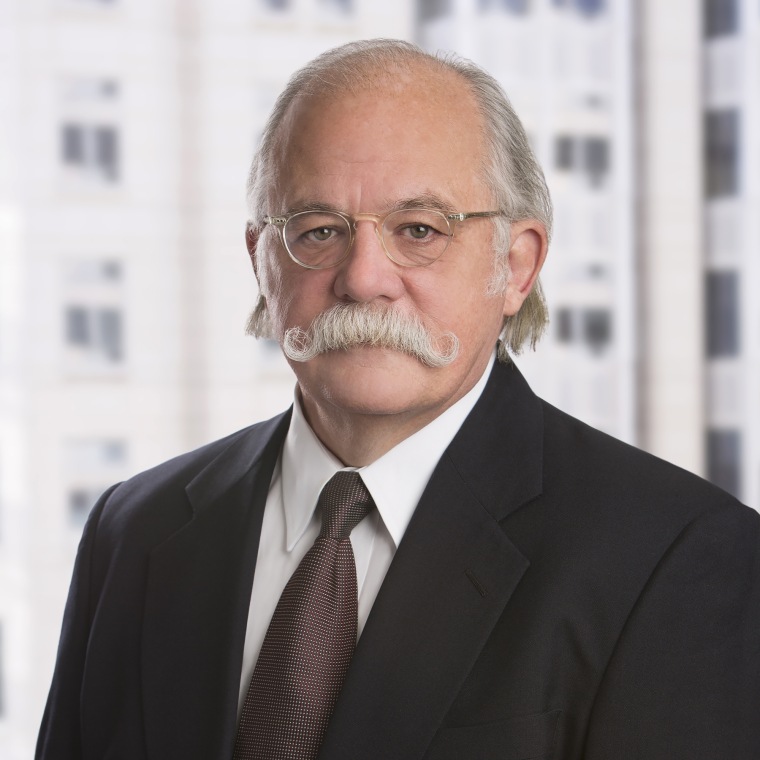 Based on NBC News' conversations with Cobb, he seemed largely to be in favor of Trump's granting an interview to Mueller under the right conditions. He consistently encouraged the president and legal team to cooperate fully with Mueller to bring about what Cobb had hoped would be a swift end to the investigation.
Mueller reportedly wants to question Trump in detail about his ties to Russia, the president's firing of FBI Director James Comey and whether he tried to interfere with the investigation, according to a list of questions published by The Times this week.
Former New York Mayor Rudolph Giuliani, a longtime Trump ally and ex-federal prosecutor in New York, recently joined Trump's legal team to provide advice on how to deal with the special counsel's probe.
Giuliani told The Washington Post on Wednesday that Trump needs a "more aggressive" approach and said any questions asked during a potential sit-down interview with the president and Mueller's office will be limited.
"Some people have talked about a possible 12-hour interview, Giuliani said. "That's not going to happen, I'll tell you that. It'd be, max, two to three hours around a narrow set of questions."
One attorney involved in the Mueller investigation told NBC News that the release of questions to The Times was orchestrated by Trump allies to convince the president to support a strategy that was more aggressive and narrow in focus.
After a transition period, three sources told NBC News, Flood is likely to succeed McGahn as White House counsel, with one source adding that McGahn views Flood as a "wartime consigliere" and his hand-picked successor.
After working for Clinton, Flood spent two years in the White House counsel's office in George W. Bush's administration, where he was the lead lawyer handling congressional investigations involving executive privilege-related issues, according to his online biography.
Flood also represented Vice President Dick Cheney in a civil suit brought by former CIA agent Valerie Plame against several Bush administration officials and his firm, Williams and Connolly, represented Hillary Clinton in her email scandal, according to Reuters.
John Dowd, another of Trump's outside attorneys, resigned in late March, amid reportedly "very sensitive negotiations" between the president's legal team and Mueller's office about a potential interview of Trump, NBC News has reported.
The shifts in Trump's team come in the wake of an FBI raid on the office and hotel room of his personal attorney, Michael Cohen. Trump called the raid "a whole new level of unfairness."
Trump has repeatedly derided Mueller's investigation into Russia's election meddling and possible collusion with his presidential campaign as a "witch hunt."