Labor Secretary Marty Walsh is leaving the Biden administration to become head of the National Hockey League Players Association, two sources said.
Walsh, a former Boston mayor and union president, is expected to step down in the near future for his new job, which was first reported by the Daily Faceoff, a hockey news website.
Walsh would take over the NHLPA from Don Fehr, who has held the job since 2010, and in advance of the next collective bargaining agreement fight in 2026.
The White House declined to comment. NBC News has asked the NHLPA for comment.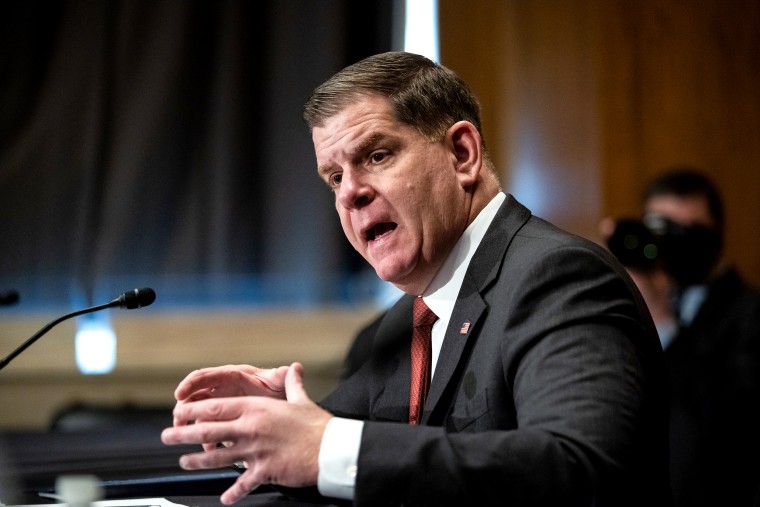 Walsh is the first statutory member of President Joe Biden's Cabinet to leave the administration. Biden had elevated the director of the Office of Science and Technology Policy to Cabinet-level, and its Senate-confirmed director, Eric Lander, left in February 2022 after having acknowledged he'd been demeaning toward his subordinates.
Biden's White House chief of staff, Ron Klain, announced he was leaving the administration in January. He's being replaced by Jeff Zients, who led the Biden administration's Covid-19 response.