The bear is on the loose, and he's apparently hungry for fast-casual Mexican.
President Barack Obama – who's recently been venturing outside the usual White House bubble for coffee and burger stops around the city – popped into a Washington D.C. Chipotle Monday on his way to a forum on working families.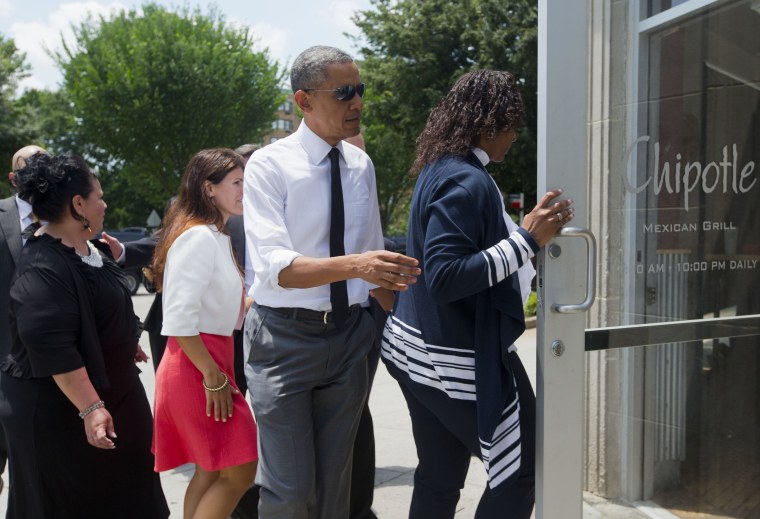 He enjoyed the burrito joint's cuisine with several working parents participating in the event, per the White House pool.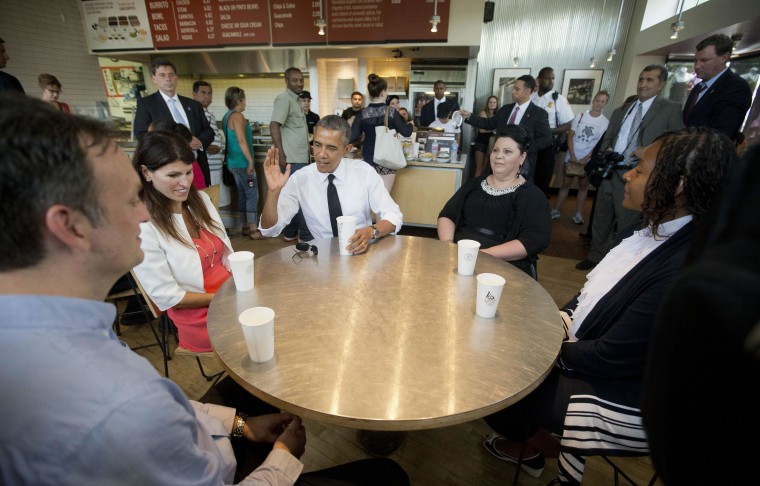 On his recent jaunts to local restaurants, Obama has joked that "the bear is on the loose" as press and staff scrambled to keep up with him.