Voting experts who have been following President Donald Trump's voter fraud commission with watchful eyes for the past several months aren't impressed with the panel's early efforts.
Commission detractors, including a former presidential commission chairman, told NBC News that four months after the president created his commission to examine the election system, the group is limping along after two public meetings and may end up doing more harm than good.
"F at the beginning, F all along, F now. It's an F enterprise," said Bob Bauer, a Democrat who served as the co-chairman of President Barack Obama's presidential election commission in 2013 and 2014.
Most notably, critics say, the commission has already prompted thousands of voters to de-register after a sweeping request for data from every state raised privacy concerns and sparked a bipartisan backlash from election officials. It is fighting several lawsuits.
The commission's lawyers acknowledged that it got off to a "chaotic start" when a federal judge recently scolded the panel for its lack of transparency.
"It was destined to be a calamitous failure," Bauer said. "It was simply affected from the very beginning by partisan design and partisan leadership."
The commission has seven Republicans, including the two co-chairmen, and five Democrats. It was born out of the president's unsupported claim that 3 million to 5 million people voted illegally in the 2016 election, costing him the popular vote.
Bauer said that his commission had chairmen from both parties and was staffed with experts and academics to improve voting procedures across the country and that it wasn't focused on voter fraud.
"I don't see any way that it will burrow out of this hole," he said. "I don't see how something designed so cynically can pull together in the end."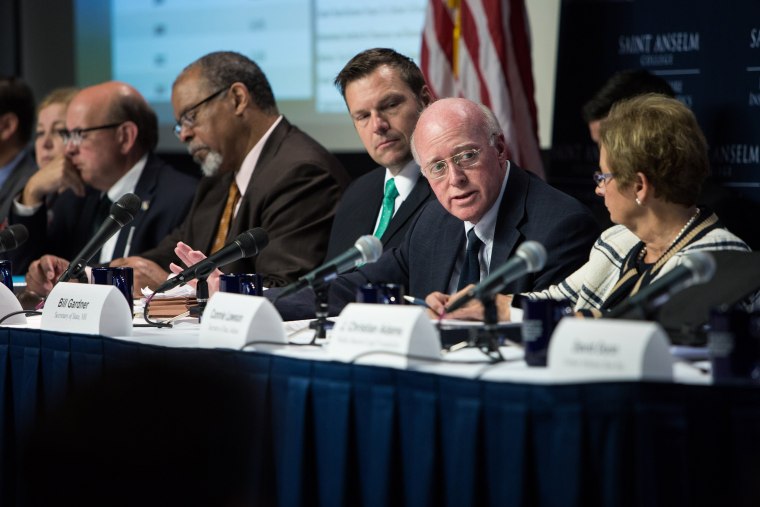 David Becker, executive director and founder of the Center for Election Innovation & Research, a nonprofit Washington institute, said the commission had no accomplishments to date and was on the wrong track.
"If there's been a more embarrassing or less accomplished presidential commission in history, I'd love for someone to point it out," said Becker, who has worked with a group that conducts much of the same voter data sharing the commission aims to do.
Related: Bipartisan Group That Shares Voter Data Shames Trump Panel
"I would love to just find one indication that there is going to be a U-turn here, and we haven't seen it yet," Becker said. "At some point, the commissioners are going to have to ask, 'Is this is going to be so harmful to democracy that it is worth having my reputation associated with this?'"
But commission member Bill Gardner, New Hampshire's Democratic secretary of state, said the panel was still ironing out the kinks and had time to do good work before it submitted reform recommendations next year.
"It's much better to be tested in the beginning and then come together," Gardner said.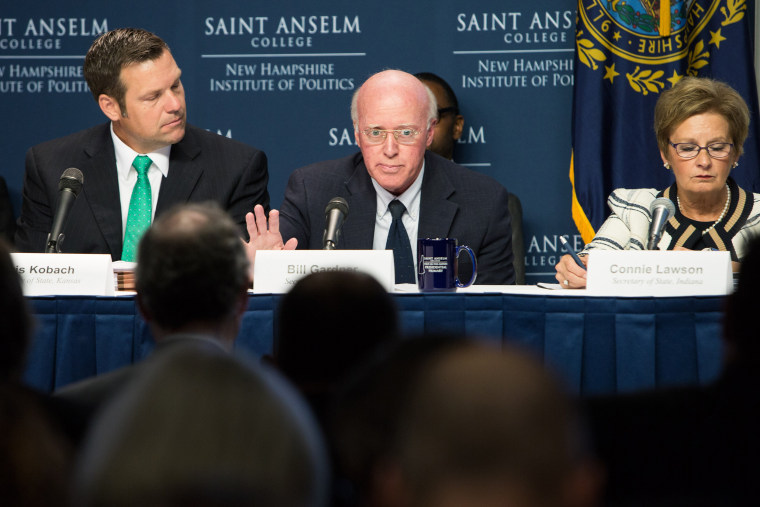 Vice Chairman Kris Kobach, the Republican secretary of state of Kansas, said he welcomed "diverse viewpoints" on the commission and was hopeful that a consensus could be reached — despite a wide division among panel members as to whether there was massive voter fraud.
"I'm hopeful that if we have four or five more meetings like this, where we're getting this level of quality information, that we will have a lot to digest when it comes time to write a report," Kobach said in Manchester, New Hampshire, after the panel's second meeting last week.
However, there have been calls for the commission to disband before more meetings are planned.
"How many more of these three-ring circuses do we need to see that there is no turning down the volume on the chaos?" asked Becker, the election expert.
Becker noted how Kobach had caused an uproar by claiming in a recent Breitbart column that the 2016 presidential vote in New Hampshire was tainted by fraud, which caused Kobach to clash with Gardner and Dunlap at the commission's second meeting.
But Kobach dismissed critics who want the commission shut down.
"If ... some of those on the radical left claim that there is no voter fraud, then this commission should do its work and we won't be able to find anything," Kobach said.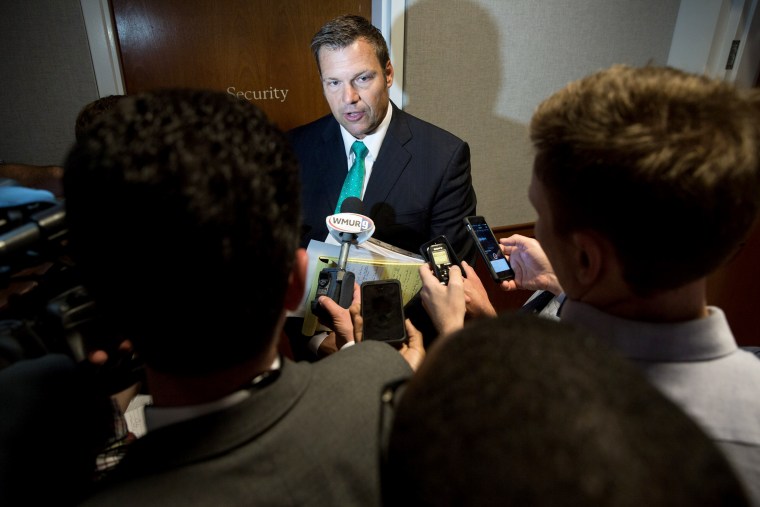 Maine Secretary of State Matthew Dunlap, a Democrat on the commission, also said it was too soon to judge the panel's work.
Although he has clashed with other members and called for one to step down — Hans von Spakovsky, manager of the Heritage Foundation's Election Law Reform Initiative — after an email revealed that von Spakovsky had balked at establishing a bipartisan panel, Dunlap thinks the commission will work out its flaws.
"We will have to establish what our goals are," Dunlap said. "I don't think you're going to find vertical columns of voter fraud. I would hope that they do stuff along the lines of best practices."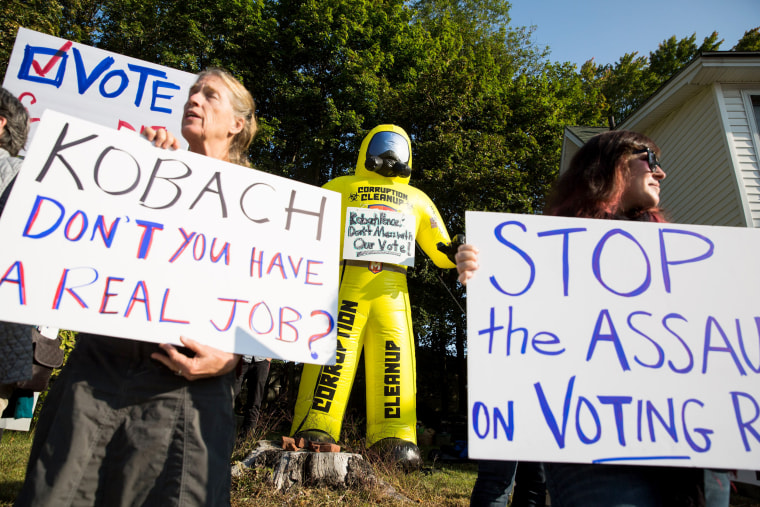 In May, Trump is expected to receive the commission's report detailing the vulnerabilities of the election system, along with recommendations for improving voting processes. The panel can only make recommendations and has no power to enact them.
Vanita Gupta, who was head of the of Justice Department's Civil Rights Division under Obama, said the commission had already done harm.
"I think the commission has had a suppressive effect," she said, pointing to thousands of voters in Colorado who de-registered because, they said, they feared that the panel would make their information public.
"This is not a commission with a real kind of inquiry into the facts," she said.