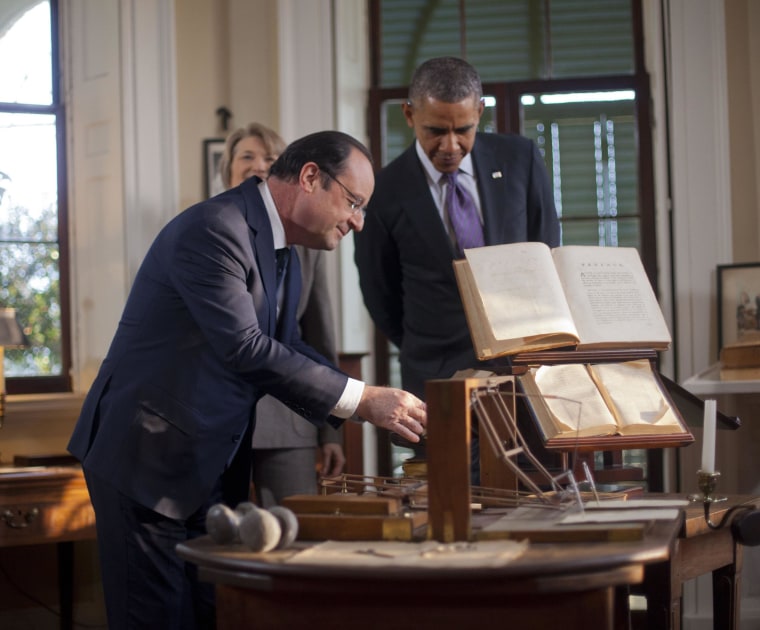 President Barack Obama and French President Francois Hollande celebrated the two-nations longstanding relationship on Monday by visiting Thomas Jefferson's Virginia estate.
Obama called Jefferson, who served as U.S. envoy to France before becoming president, "a Francophile through and through."
"I also wish to confirm that this bond that unites us through Jefferson, these bonds are sustained over time, because he represents values and principles, freedom, human dignity, rights," Hollande said through a translator after the leaders toured Monticello in Charlottesville, Va.
"These are the values also which we have continued to fight for around the world, the United States and France. We were allies in the time of Jefferson and [Marquis de] Lafayette, we are allies still today. We were friends in the time of Jefferson and Lafayette and we will remain friends forever."
The U.S. will honor Hollande with a State Dinner at the White House Tuesday.