Vice President Mike Pence issued a proclamation to the Conservative Political Action Conference Thursday: the "Obamacare nightmare is about to end."
Pence told the fired-up conservative crowd that the Affordable Care Act, commonly known as Obamacare, would soon be repealed and replaced, no matter the raucous town halls nationwide packed with supporters of the health care law.
"Despite the best efforts of liberal activists at town halls across the country, the American people know better," the vice president told the fired-up crowd. "Obamacare has failed and Obamacare must go."
Related: Bannon Touts Trump's 'Economic Nationalist Agenda'
Pence took the stage at CPAC a vindicated and triumphant hero facing a crowd that knew him well — he has spoken at the conservative gathering many times before.
"My friends, this is our time," he said to rousing applause.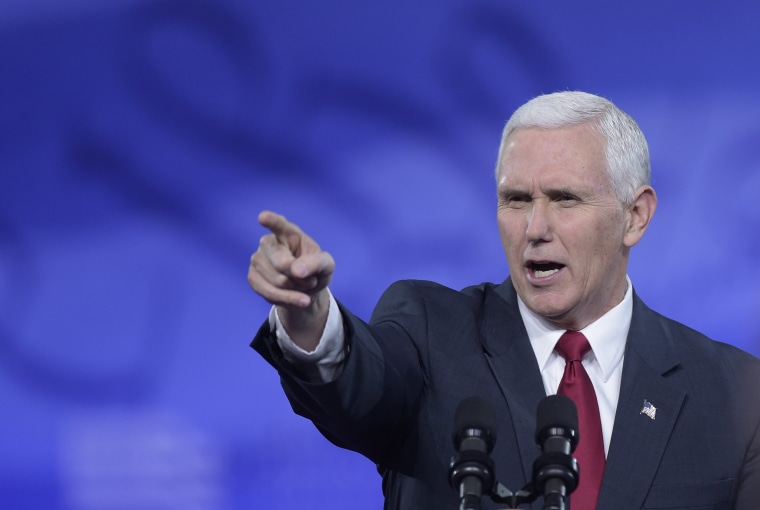 The comments were red meat to conservatives but varied only slightly from Pence's usual stump speech.
Pence echoed campaign trail promises from then-candidate Donald Trump that the replacement to Obamacare would allow Americans to buy healthcare over state lines. Congressional Republicans released a broad outline of a new health care plan last week, but it was thin on details.
The vice president also pushed for a states' rights approach to health care that allows local governments "to take care of the least fortunate in the best way that will work in their state and their community."
Related: GOP Members Scarce at Key Conservative Conference
The vice president also spoke passionately about Israel, promising that "under President Trump, America will stand with Israel." He did not elaborate on the Trump administration's vision for an end to the conflict between Israel and the Palestinians.
Pence mixed comedy with conservative bluster in his remarks and used part of the speech to whet the audience's appetite for Trump's speech at the conference Friday morning.
Contrasting himself with the president, Pence quipped that Trump was "known for his bigger than life personality, charm, and charisma. And I'm, like, not."