Former New York Mayor Rudy Giuliani, a prominent member of President-elect Donald Trump's inner circle, made it abundantly clear Monday that he is interested in becoming the next secretary of state.
In an hour-long speech and question-and-answer session on foreign policy Monday night in Washington, D.C., Giuliani sought to display a command of facts about the nation's military and financial entanglements around the globe.
Giulani's public audition to become the nation's diplomat came as a surprise to some observers, given that his credentials are largely in the law enforcement and criminal justice fields. He explicitly ruled out becoming attorney general.
Speaking to the audience at a Wall Street Journal-hosted dinner, Giuliani indicated that Trump's top foreign policy priority will be to destroy ISIS, and he implied that broader Middle East peace and stability would be a lesser priority.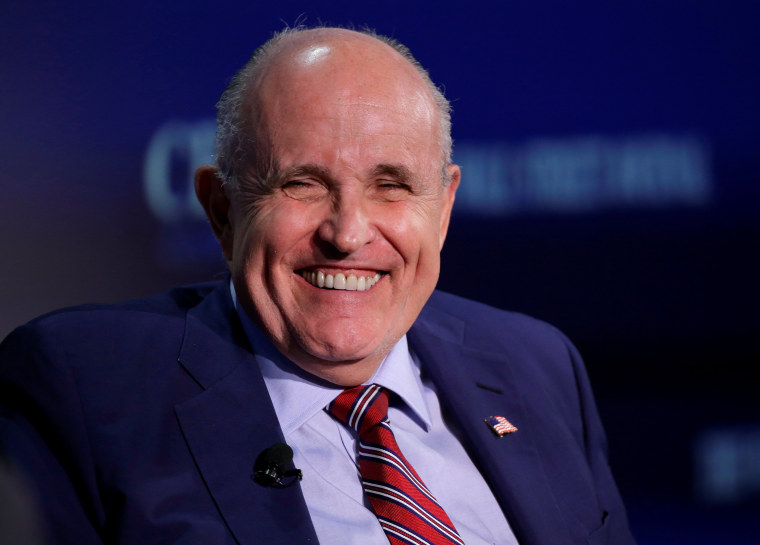 Giuliani said that Trump can be expected to display a greater show of military force as a deterrent against China and raised the likelihood of the U.S. declaring China a currency manipulator, a technical designation that would be certain to increase tensions.
However, he also said Trump's administration will want to reset relations with both China and Russia's Vladimir Putin, with whom Trump spoke earlier Monday.
"If Rudy wants it [State] he'll get it," former House Speaker Newt Gingrich, also a Trump confidante, told Fox News Monday.
Giuliani, who often introduced Trump at campaign rallies when he wasn't vigorously defending him in TV interviews, left little doubt Monday night that he wants to run Trump's State Department.
Trump was also considering former United Nations Ambassador and onetime-Assistant Secretary of State John Bolton for the job, according to a transition team source, who said Bolton would likely get another top White House job if Giuliani is tapped for the State Department.
Bolton was an early, enthusiastic supporter of Trump's. He was known for being a fierce opponent of President Barack Obama's deal to curtail Iran's nuclear ambitions, once writing an op-ed calling on the U.S. to bomb Iran.