Montana Republican Ryan Zinke won Senate confirmation Wednesday to lead the Trump administration's Interior Department, garnering votes from several Democrats who threw support behind the one-term congressman.
The Senate voted 68-31 in Zinke's favor — a solid margin for a Trump cabinet appointee after a handful of other nominees were approved by a razor's-edge.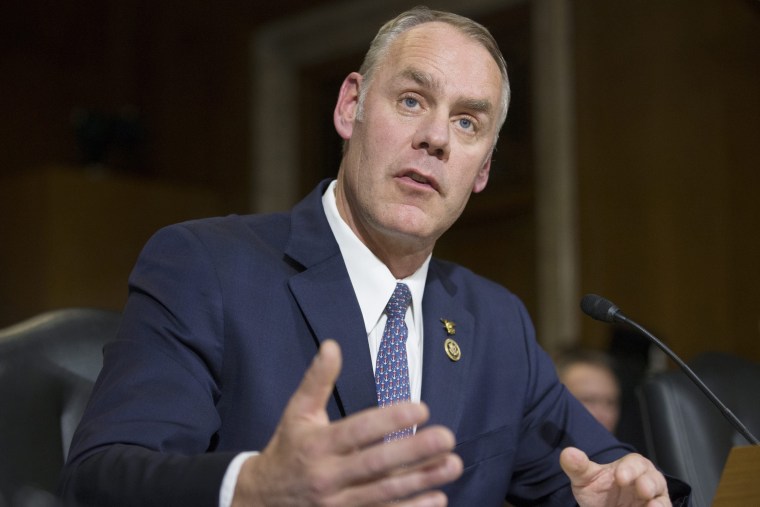 Zinke, a former Navy SEAL who describes himself as a "Teddy Roosevelt Republican," will oversee the department responsible for the management of federal lands and natural resources. He has defended expanding oil, gas and coal production, and has also warned that landowners in Western states are voicing concern over encroaching federal control.
"I have to go out there and restore trust," he said at his January confirmation hearing.
Zinke, at the hearing, did noticeably contradict President Donald Trump by testifying that he accepts the scientific conclusion that climate change is real.
"I do not believe it's a hoax," Zinke said, in contrast with the president, who previously tweeted that it's a "hoax" created by China.
Related: Trump's Cabinet: What You Need to Know About It
Zinke, 55, was also questioned at the hearing about a House vote this year that makes it easier to transfer federal lands to states.
Sen. Chuck Schumer, D-N.Y., fired off a series of tweets Wednesday explaining why he opposed Zinke, arguing that "you can't be a Roosevelt conservationist when you vote to make it easier to sell off public lands."