/ Source: Associated Press
NEW YORK — Short-lived White House communications director Anthony Scaramucci says if it were up to him, top adviser Steve Bannon would be gone from President Donald Trump's administration.
But, he notes, "it's not up to me."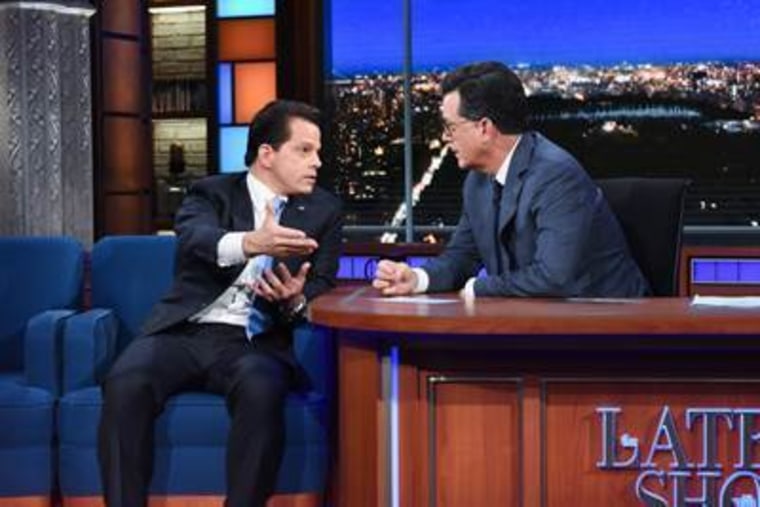 "The Mooch," a few weeks removed from his spectacular flameout following an expletive-laden conversation with a reporter, appeared Monday on CBS' "Late Show" with Stephen Colbert. Colbert has seen his ratings soar since Trump's inauguration with his relentless comedic attacks.
Colbert showed a picture of Scaramucci and former White House Chief of Staff Reince Priebus glaring at each other. Scaramucci said there was "no love lost" between the two.
He said he and Priebus got along well when he was writing checks to the Republican National Committee, which Priebus once led. Scaramucci said he knows Trump "as a compassionate person," while reiterating that he thought the president should have spoken more harshly than he did initially of the white supremacists involved in the violent protest in Charlottesville, Virginia.
Of Trump's frequent off-the-cuff remarks, Scaramucci said, "That's him wearing his heart on his sleeve."