BUDAPEST, Hungary — Hungarian police had an arrest warrant open for Sebastian Gorka during the eight months he spent as a national security aide to President Donald Trump.
The warrant issued in September 2016 is for unspecified weapons or ammunitions charges. It remained posted Thursday on the website of Hungary's national police.
The British-born Gorka has Hungarian heritage and lived in Hungary for years starting in the early 1990s. He worked for Hungary's defense ministry during 1993-1998 and tried to establish a radical right-wing party in Hungary, the New Democratic Coalition, in 2007.
Related: Nazi-linked group 'proud' Gorka wore its medal
That he was wanted by Hungarian law enforcement while working for the White House appears to have escaped public notice before it was first reported Thursday by Hungary's 444.hu website.
Hungarian police have not released any details about why the warrant was obtained and has languished so long.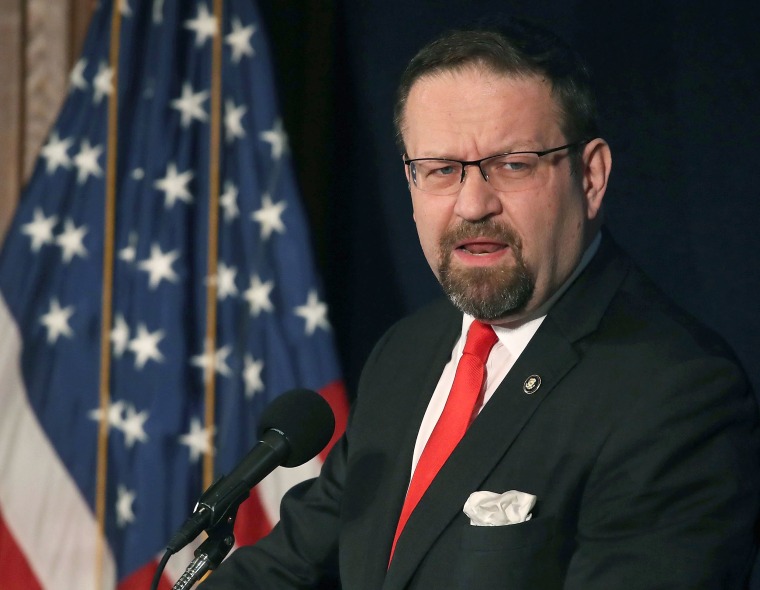 Reacting to reports saying the warrant might have stemmed from charges possibly filed in 2009, Gorka tweeted: "I moved to America in 2008. (LEGALLY!)."
Gorka joined the Trump administration as a counterterrorism adviser. But his exact responsibilities were not clearly outlined, and he was unable to get clearance for the National Security Council because of a January 2016 charge for carrying a weapon at Ronald Reagan Washington National Airport.
Gorka entered an Alford plea to the charge later that year, acknowledging that prosecutors could likely prove their case but admitting no wrongdoing. A Virginia court ordered him to forfeit the weapon and "be on general good behavior" for six months.
Gorka left his White House position in August, a week after the exit of chief strategist Steve Bannon. Bannon was an ally of Gorka's, who was an editor at Breitbart News from early 2014, known for his hard-line views on immigration and terrorism.