WASHINGTON — A second White House staffer resigned in the wake of allegations of physical and emotional abuse toward an ex-wife on Friday.
Speechwriter David Sorensen suddenly resigned after his ex-wife aired accusations of domestic violence during their two-and-a-half year marriage.
Earlier this week, White House staff secretary Rob Porter resigned under similar circumstances.
The Washington Post was first to report Sorensen's resignation.
According to the newspaper, Sorensen's ex-wife Jessica Corbett said that he had run over her foot with a car, put out a cigarette on her hand, thrown her against a wall and taken hold of her by her hair while they were in the remote waters off the coast of Maine.
"Before we were contacted by the media, we learned last night that there were allegations," said Raj Shah, the White House's principal deputy press secretary. "We immediately confronted the staffer, he denied the allegations and he resigned today."
Sorensen in a statement to NBC News Friday night denied the allegations. "I want to be as unequivocal as possible: I have never committed violence of any kind against any woman in my entire life," he said in the statement.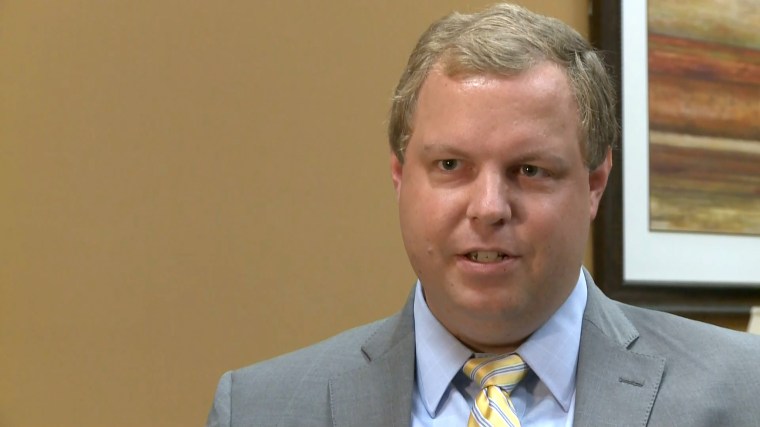 Sorensen also said in the statement, "In fact, I was the victim of repeated physical violence during our marriage, not her." He said he is "pursuing legal options to address her defamation."
Without naming anyone directly, President Trump tweeted Saturday that "lives are being shattered and destroyed by a mere allegation."
"There is no recovery for someone falsely accused — life and career are gone," Trump said. "Is there no such thing any longer as Due Process?"
A White House official said that Sorensen's position did not require a security clearance, but there was an ongoing background check.
Sorensen had been in his position as a speechwriter for less than a year. He worked as a staff member of the Council on Environmental Quality, which is attached to the Executive Office of the President of the United States.
Before he came to the White House, Sorensen worked for Republican Maine Gov. Paul LePage.
This latest development comes amid the departure of Porter, who resigned after two of his ex-wives shared allegations of domestic violence during their respective marriages to the former White House staff secretary.
Kristen Welker, Monica Alba and Kelly O'Donnell reported from Washington, D.C. Phil McCausland reported from New York.