The U.S. Secret Service is facing money problems — but that's not President Donald Trump's fault, the agency's director said Monday, in response to a report that the First Family was straining protective resources.
Secret Service Director Randolph "Tex" Alles said funding for roughly 1,100 agents working overtime in 2017 is not an issue "that can be attributed to the current Administration's protection requirements alone, but rather has been an ongoing issue for nearly a decade due to an overall increase in operational tempo."
His comments came after a report in USA Today that the agency's funding problems were partly caused by the president's large family and their multiple, oft-visited Trump properties both in the U.S. and overseas.
Alles told USA Today the agency is handling an unprecedented number of White House officials who need protection. Under Trump, 42 people have protection, including 18 members of the Trump family. That's up from 31 during the Obama administration.
"The president has a large family, and our responsibility is required in law,'' Alles told the newspaper. "I can't change that. I have no flexibility.''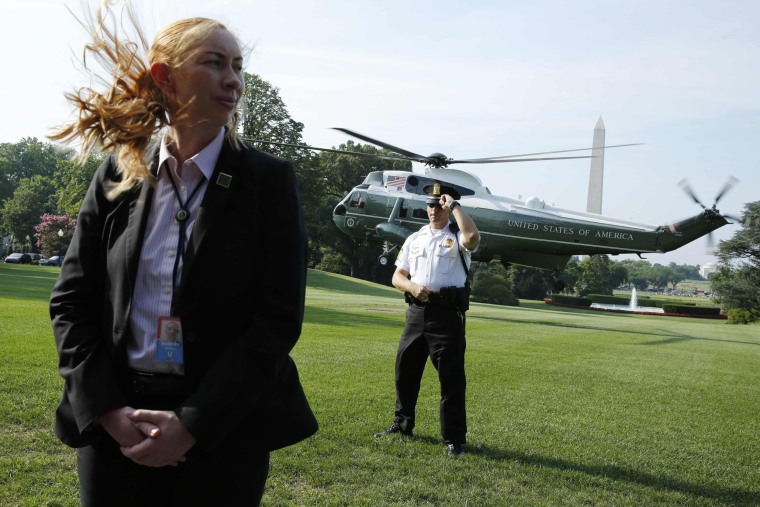 The budget problem also dogged the agency in the heat of the 2016 campaign, which included multi-candidate Republican and Democratic primaries.
"Our agency experienced a similar situation in calendar year 2016 that resulted in legislation that allowed Secret Service employees to exceed statutory caps on pay," Alles said.
Congress has managed to deal with this problem in a bipartisan way in the past, and the ranking member of the Senate Homeland Security Committee, Sen. Claire McCaskill, D-Mo., said Monday that she was "committed to working with my colleagues on both sides of the aisle to get this done."
An aide to McCaskill told NBC News that bipartisan legislation is expected to address the funding issue.
House Oversight Committee Chairman Rep. Trey Gowdy, R-S.C., noted in a statement that there is a "mutual desire" between him and Democratic counterpart Rep. Elijah Cummings, D-Md., "to see the Secret Service funded and the agents treated fairly while acknowledging the difficult and important job they have. We are working on a legislative remedy."
Cummings echoed the sentiment, saying he plans to "introduce legislation to provide for this overtime pay every year instead of just every election year now that it's obvious this problem will continue throughout the Trump Administration.''