Stormy Daniels, the adult-film star who claims she had an affair with President Donald Trump more than a decade ago, on Tuesday released a sketch of the man she says threatened her and her infant daughter in 2011 inside a Las Vegas parking garage.
Daniels, whose legal name is Stephanie Clifford, revealed the drawing during an appearance on ABC's "The View." The sketch describes a "lean but fit" white man who is between 5 feet 9 and 6 feet tall and in his 30s to early 40s.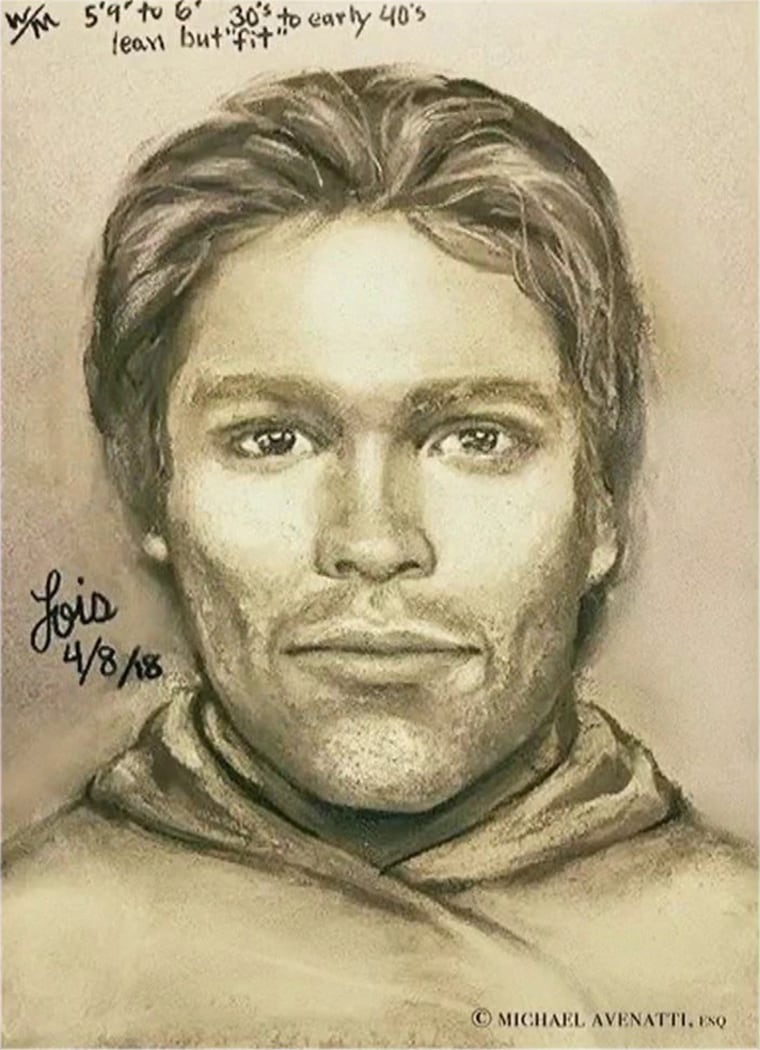 Clifford said the threat came weeks after she had agreed to tell her story to a celebrity magazine, though nothing ended up running at the time. According to Clifford, the memory of the man, who she also described as handsome, was "burned" into her brain.
Clifford first described the alleged threat in an interview with CBS's "60 Minutes" last month.
"I was in a parking lot, going to a fitness class with my infant daughter. Taking, you know, the seats facing backwards in the backseat, diaper bag, you know, getting all the stuff out. And a guy walked up on me and said to me, 'Leave Trump alone. Forget the story,'" she said. "And then he leaned around and looked at my daughter and said, 'That's a beautiful little girl. It'd be a shame if something happened to her mom.' And then he was gone."
Michael Avenatti, Clifford's lawyer who appeared with her on "The View," announced a $100,000 reward for credible information about the man who allegedly threatened her. He also said he had created an email, "IDTheThug@gmail.com," to solicit tips.
Clifford said she did not report the alleged threat in 2011. A Las Vegas Police Department spokesman told NBC News that no police report has been filed.
Michael Cohen, Trump's personal attorney, paid Clifford $130,000 as part of a nondisclosure agreement brokered just days before the 2016 presidential election — money that she has said was to secure her silence about her affair with Trump. Cohen, whose hotel and office was raided by the FBI last week in connection with the payment, has said the money came out of his own pocket. Trump denied knowledge of the payment.
Clifford has sued the president to void the agreement, alleging that it is invalid because Trump never signed it. She has also offered to give back the money she was paid so she can speak freely about the alleged affair and release any text messages, photos and videos she might have.
Both the White House and Cohen have denied Trump had an affair with Clifford.