It's been called a faulty, error-prone failure. But that might not stop this system for rooting out vote fraud from getting a national debut.
Kansas Secretary of State Kris Kobach, the vice chair of President Donald Trump's vote fraud commission, is looking to expand the "Interstate Voter Registration Crosscheck Program" that he's developed in his state to sweep possible illegal voters off the rolls.
Crosscheck is a computer system designed to detect fraud by finding matches in voter registration lists shared by dozens of states and thereby detecting suspected double voters.
But experts warn that Kobach could be laying the groundwork for voter suppression by using the presidential panel as a vehicle to push for the creation of a national version of the Crosscheck program. Critics fear that could lead to the widespread purging of eligible voters from the rolls because of false positive matches.
"What Crosscheck does a very bad job of is going from dual registrations to dual voting," said Mark Johnson, an election law professor at the University of Kansas. "We can be registered in two or four states, but that doesn't mean we vote in two or four states."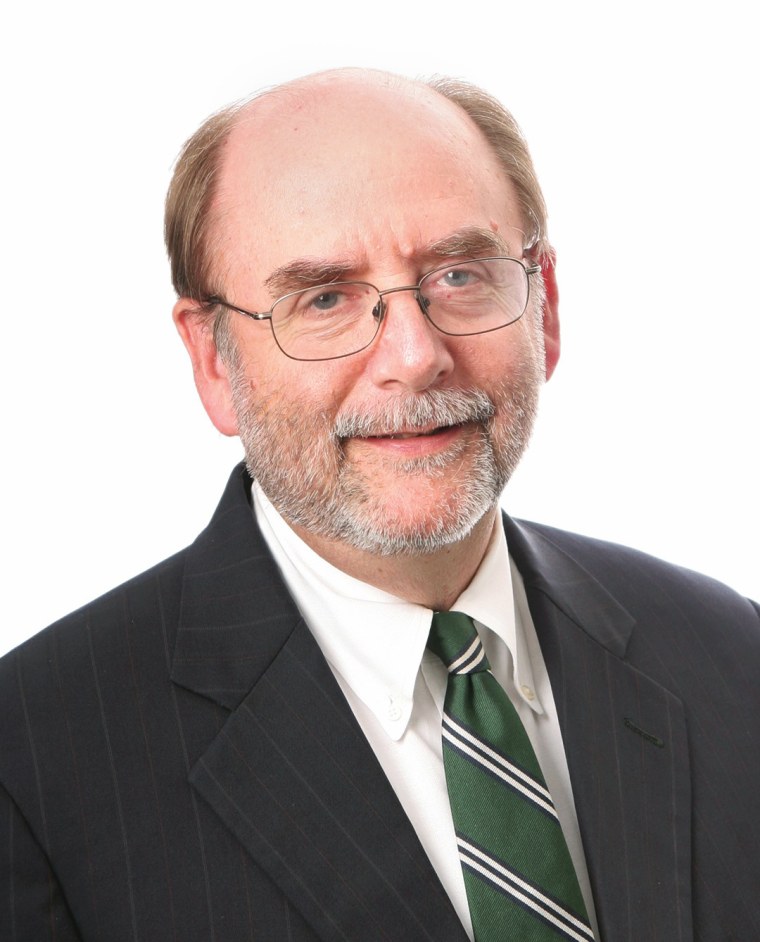 In 2013, nearly 40,000 people, suspected of being double voters, were purged from the voter rolls in Virginia due to the results of Crosscheck.
Supporters of the system, however, said it's effective for cleaning up voter rolls, particularly removing inactive or dead voters.
"It's one more tool in the toolbox and making sure that voter rolls are kept clean," Kansas Rep. Keith Esau, a Republican who has promoted the system, told NBC News.
Related: Illegal Voting? Not Much in Kobach's Home State
The Crosscheck program was created in 2005 by then-Kansas Secretary of State Ron Thornburgh, along with a group of other bordering Midwestern states.
Kobach took it over when he came into office in 2011 and aggressively expanded Crosscheck. Today, there are 30 states in the program that share tens of millions of pieces of voter data.
How Crosscheck works
The system matches a voter's full name and date of birth in one state with registered voters' names shared by other states in the program and flags "potential matches," or possible double voters. It also uses partial Social Security numbers as an additional authentication step.
However, the program has come under scrutiny for stoking myths about unproven claims of widespread vote fraud because of its statistical matching flaws. Thousands of voters across the country share the same name and even the same birthday.
Related: Trump Administration Stirs Alarm Over Voter Purges
"It is highly likely that there is someone in Virginia that has the same name as I do and is born on the same day as I was," said Johnson, the election law professor. "Crosscheck will pick us up as a match and will tell Virginia, 'We have a guy who lives in Kansas who is also registered to vote in Virginia.'"
"You'll have thousands of people taken off the voter rolls for no reason for the fact that they have the same name and birthday as someone else," he added.
A detailed study earlier this year by academics from Harvard, Stanford, Yale, the University of Pennsylvania and Microsoft Research found one of the biggest problems with the program — for each alleged case of double voting found, 200 legitimate voters could be tossed from the rolls.
"The necessity of this system is if vote fraud is actually happening, if there's rampant double voting going on," said Marc Meredith, a researcher who worked on the study and teaches at the University of Pennsylvania.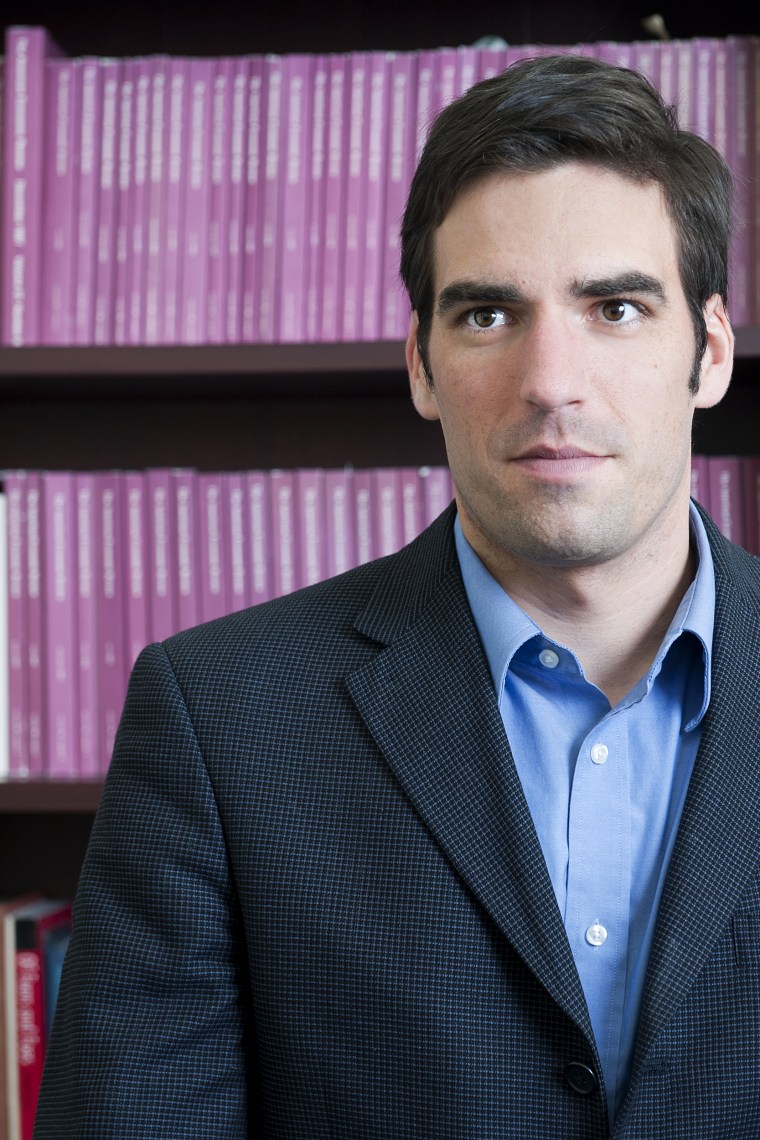 "Given that the amount of double voting that is currently happening is relatively small…you have the possibility of causing more harm than good," he added.
Oregon saw that firsthand and decided to quit Crosscheck.
"The reason they pulled out was because there were far too many false positives," said Al Ippolito, special assistant to the Oregon secretary of state.
Oregon is now a part of the Electronic Registration Information Center, or ERIC, a bi-partisan group of 20 states and the District of Columbia, that also shares voter data. Ippolito said ERIC works "much, much better."
Washington State also dropped out because the data "wasn't useful," said Erich Ebel, a spokesman for the secretary of state's office said. Florida followed suit.
In the face of the program's flaws, Virginia, also a member of ERIC, continues to use Crosscheck but with caution, said Edgardo Cortés, the commissioner of elections in Virginia.
He said that erroneous purging of tens of thousands of legitimate voters took place under a previous administration because Virginia officials had no verification methods in place to vet Crosscheck's results. Under Virginia Gov. Terry McAuliffe, he said, stricter measures were adopted.
"It helps protect voters from inappropriate removal," Cortes said. "It's really about using data, but it's using data in an appropriate way to conduct (voter) list maintenance."
Some states praise the system
Colorado and Indiana are among the states that have found Crosscheck useful.
Connie Lawson, the Indiana secretary of state who also serves on the vote fraud commission, said local county election officials carefully review each Crosscheck result to ensure accuracy.
"It is rare for an incorrect match to be passed along," said Ian Hauer, a spokesman for the office.
Colorado also placed safeguards in its Crosscheck process. Once the state receives the matches, it then uses additional data to confirm the findings.
Ben Schler, the legal and policy expert in the Colorado secretary of state's office, said that the Crosscheck system is not used primarily as a tool for prosecuting vote fraud but instead to maintain the accuracy of voter rolls.
"I don't think (vote fraud) happens that much, but it's still something that worth preventing," he said. "Crosscheck is not perfect but as an additional tool this is still something that is a useful tool to identify people that vote in more than one state."
Could Crosscheck go national?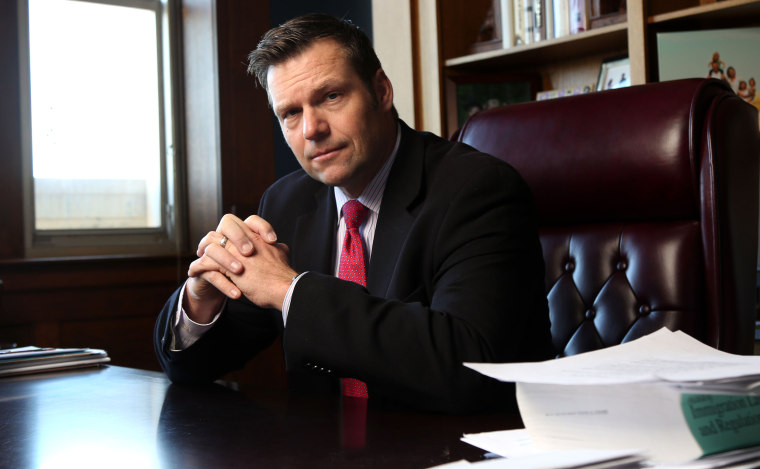 The 2016 Republican National Committee platform — Kobach served on the party's platform committee — urged "every state to join the Interstate Voter Registration Cross Check Program to keep voter rolls accurate and to prevent people from voting in more than one state in the same election."
One of Kobach's first moves on the Trump vote fraud panel was to seek massive amounts of voter data from the states, many of which have resisted the request.
"This (Crosscheck) program, hosted by Kansas and in 30 states, illustrates how a successful multi-state effort can be in enhancing the integrity of our elections and in keeping our voter rolls accurate," Kobach said at a meeting of the panel. "I'm confident that this commission will be equally successful on the national level."
That's left some concerned that the vote fraud commission could be heading toward recommending a national Crosscheck-like system.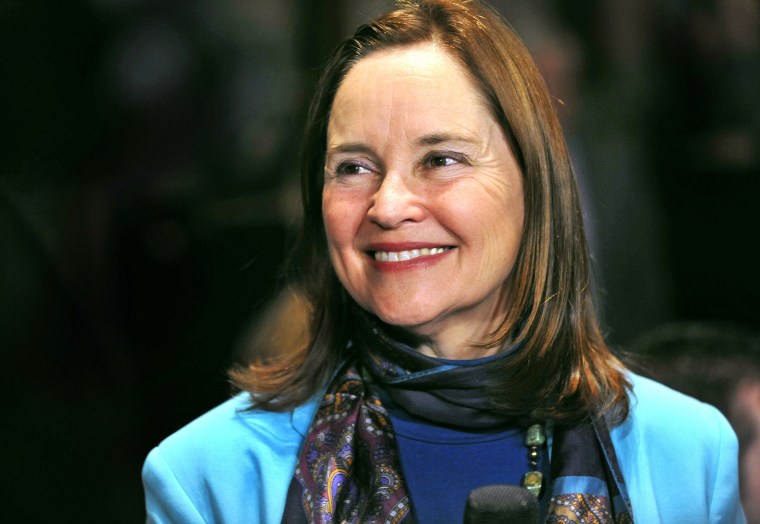 Connecticut Secretary of State Denise Merrill, a Democrat, said she is worried the commission wants a national database of possible double voters, similar to Crosscheck, which she believes could be used to place political pressure on state election officials to purge their rolls.
"Secretary Kobach has been promoting this idea for many years," she said.
"I think he's envisioning that the state would get the information from this national source and let's say there's a list of 36,000 names that are matched and claimed to be registered in more than one state, he would then send that information to the state and the state would be requested to check it out," she added. "Once that number is out there in the public then there is pressure to do something about it."
Kobach's office did not respond to requests for comment.
Esau, the Kansas lawmaker and fan of Crosscheck, recently gave a presentation touting the benefits of the program to a national conference of state lawmakers. He said he'd like to see Crosscheck go national.
"We want to make sure that our elections are safe and secure and cleaning up the voter rolls is a part of that," Esau said.