WASHINGTON — A business that violates federal law — by failing to pay overtime, fouling the air, or committing financial fraud — could have an easier time avoiding the harshest penalties under the Trump administration if it agrees to come forward and cooperate with authorities.
White House officials said the new enforcement strategy will encourage businesses to do the right thing. But critics warn that it fosters bad behavior.
Across the federal government, the Trump administration is emphasizing the less-punitive approach to combat white-collar crime and civil violations by expanding its efforts to reward companies that come forward to report violations and take steps to fix them, based on an NBC News analysis of enforcement actions at multiple key agencies since the president took office.
In return, the administration is offering to shield the offenders from costly litigation, federal prosecution and the steepest possible penalties.
Federal officials say the approach will encourage more companies to disclose violations and help prosecutors go after the individual bad actors instead.
"The purpose of the policy is to more effectively prosecute corporate crime, not less," Deputy Attorney General Rod Rosenstein said in a statement to NBC News, referring to the Justice Department's efforts to reward financial firms that come clean.
But consumer advocates respond that the changes will give companies a bigger menu of options to avoid serious consequences when they break the law.
"It's an astoundingly generous approach toward corporate violations," said Rick Claypool, research director at Public Citizen, a liberal consumer advocacy group, which found a sharp drop in corporate enforcement actions throughout the federal government. "Saying, 'We're going to pat you on the back, try better next time,' is not going to deter the kind of wrongdoing at the scale that companies are doing."
Smaller penalties for polluters
At the Environmental Protection Agency, there's been a steep drop in both civil and criminal cases against polluters since the Obama administration, with new enforcement actions hitting a 10-year low in 2017. At the same time, the agency is pushing more industry-friendly alternatives.
The EPA is currently expanding a program to make it easier for new owners of oil and gas exploration facilities to self-report violations of the Clean Air Act in exchange for an elimination or a reduction in government penalties.
Self-audits have been an option for years, but companies were "less than fully satisfied" with the program, said John Jacus, a Colorado attorney who represents the energy industry. Jacus said the latest changes may allow more companies to avoid settlements like the EPA's 2015 agreement with Noble Energy, a Houston oil and gas company that had to pay a $4.95 million civil penalty for releasing pollutants that contribute to smog and ozone.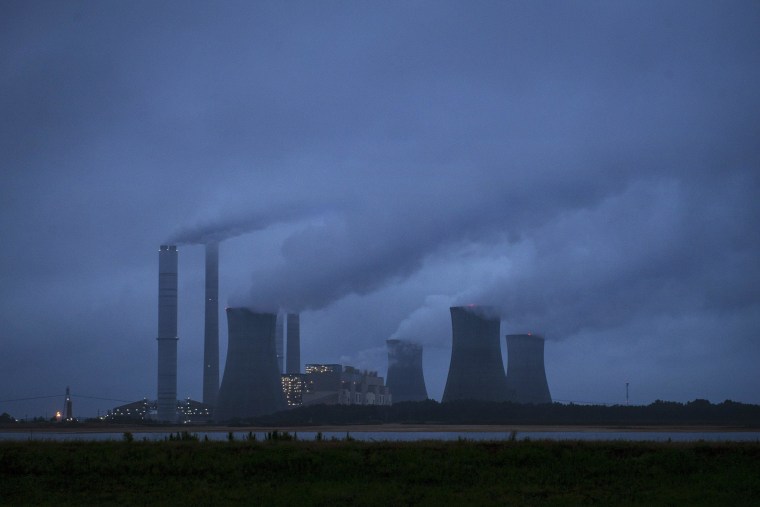 In its 2019 budget, the White House proposed another program that would allow oil companies and chemical plants to pay for on-site visits by the EPA. Their reward: Any information gathered during the visits would be off-limits in private litigation filed against the company for damages.
The agency said its compliance measures will get polluters in line more quickly.
"EPA enforcement is not becoming more lenient," said EPA spokesperson Molly Block. "Rather we have for many years offered the regulated industry an ability to correct a problem immediately so that the environment is not harmed."
She added that the agency would continue to use "the most appropriate tools" to address environmental violations, including criminal enforcement.
Former New Jersey governor and EPA administrator Christine Todd Whitman expanded compliance assistance when she ran the agency under the Bush administration, but she said such programs are only successful when enforcement is strong.
"If it's a real violation, they've got to come down hard," Whitman told NBC News. Otherwise, she added, "it's just giving people a free ride from any kind of compliance — it's a wink and a nod to go ahead and do what you're doing."
"Amnesty" at the Labor Department?
Through a new initiative, the Labor Department is putting on a friendlier face toward businesses that run afoul of federal wage laws, arguing that the approach will make it easier for employers to fix their problems — and help workers get the back pay they rightfully deserve more quickly.
Employers who violate federal minimum-wage and overtime laws can now resolve their offenses with fewer potential penalties and lawsuits if they come forward under the pilot program that's expected to run through October.
In exchange for stepping forward, employers are exempt from paying additional penalties on top of giving workers what they are owed. Another reward: Workers who agree to recover their wages through the program must give up their right to sue their employer.
The Labor Department said the initiative will help more employees get back wages by avoiding protracted investigations and litigation.
"The department spends fewer resources in investigating employers who want to comply with the law and made an honest mistake they want to rectify quickly," said Labor Department communications director Megan Sweeney. The department, she added, "can instead focus its resources on those employers who are avoiding their legal obligations intentionally or recklessly."
Paul DeCamp, who ran the Labor Department's Wage and Hour Division under President George W. Bush, praised the administration for adopting a less adversarial strategy that he believes will bring more problems to light.
"When employers have every incentive to be quiet about the issue, workers don't get paid, and violations continue," he said.
Though they didn't have a formal program, Bush officials extended similar benefits to employers who turned themselves in, most notably reaching a $33 million settlement with Walmart after the retail giant came forward.
But that changed during the Obama years, which prioritized aggressive investigations to root out payroll violations.
The Trump Labor Department initiative has come under sharp criticism from Democratic officials and worker advocates who believe it lets off law-breaking employers too easily and will fail to deter bad behavior.
"It is a version of no-harm, no-foul — except there has been a harm, because workers have been deprived," said David Weil, who prioritized tough enforcement measures as Obama's Wage and Hour chief. "Knowing how widespread wage theft is, [the new program] is an inappropriate use of scarce government resources."
A group of Democratic state attorneys general similarly decried the initiative as an "amnesty program" and warned Labor Secretary Alexander Acosta in April that the program was unlawful for potentially circumventing state wage and hour laws. Earlier this month, New York's attorney general filed a lawsuit against the department for failing to provide records about the program, describing it as "nothing more than a get-out-of-jail-free card for predatory employers."
The initiative could be a boon to employers big and small.
On Friday, for instance, the department announced that a small Virginia direct-mail company that is not taking part in the new program would owe more than $350,000 in back wages to 73 employees, as well as an equal amount inadditional penalties and about $32,000 in civil penalties — two sanctions that program participants would be able to avoid.
But the new program may particularly appeal to big employers by shielding them from class-action lawsuits with huge settlements that can be far steeper than government penalties.
"Having a bad wage-and-hour case is bad for the brand — not having to pay plaintiff's attorneys fees is a huge cost savings for them," said Tammy McCutcheon, a former wage-and-hour chief under Bush who now represents employers.
Leniency for Wall Street
The Trump administration has extended its approach to Wall Street, where corporate malfeasance has enraged the populist right and left alike since the Great Recession. Trump himself cast institutions like Goldman Sachs and Citigroup as villains during his campaign and warned that his political rivals would be beholden to big banks.
In office, however, the president has scaled back the government's efforts to police financial institutions. During Trump's first year, enforcement actions by the Commodity Futures Trading Commission — a key regulator of the industry— fell by 28 percent, and fines plunged by a third. Enforcement cases and penalties have also fallen at the Securities and Exchange Commission.
At the same time, federal prosecutors have expanded opportunities for financial firms to come forward and cooperate with authorities in exchange for more lenient treatment.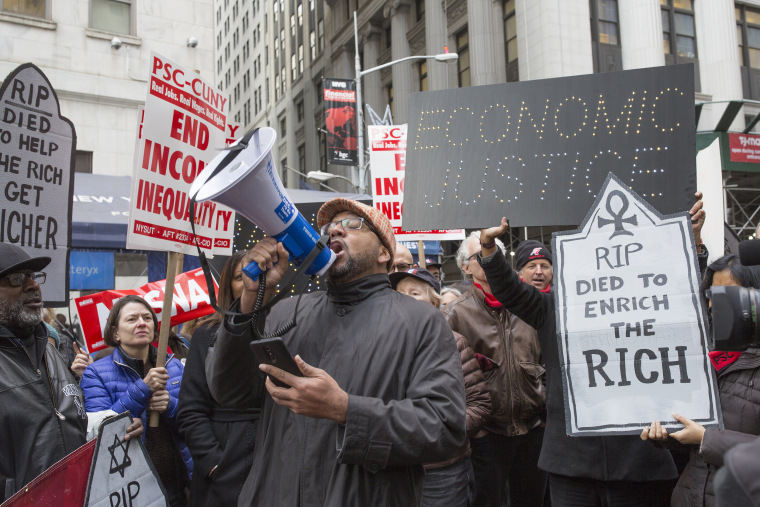 In March, top Justice officials announced that companies that self-report financial and securities fraud would have a clearer path to avoiding criminal prosecution and facing smaller penalties. It unveiled a similar policy for foreign bribery cases last November, widening its scope last month. The Commodity Futures Trading Commission has also said it would slash penalties for self-reporting misconduct.
Officials said the approach will help them advance cases faster, allowing federal prosecutors to focus limited resources on individual bad actors.
'When a company discovers corporate misconduct and quickly raises its hand and tells us about it, that says something — it shows the company is taking misconduct seriously and not willing to tolerate it," John Cronan, then-acting head of the Justice Department's criminal division, said at a conference in March. "We are rewarding those good decisions."
The announcement was pegged to the Justice Department's decision not to prosecute Barclays after one of its traders was indicted for securities fraud. In April, officials said it would decline to prosecute Dun & Bradstreet, a U.S. data firm, after the company voluntarily reported that its subsidiaries had bribed Chinese government officials. The firm agreed to pay a $9 million fine without admitting or denying the violations.
Robert Anello, a white-collar defense attorney, praised the administration for heading in the right direction.
"Using the criminal justice system against corporations doesn't make sense because corporations can't go to jail," he said. "You don't want to try and penalize a good company for the act of a bad employee."
On paper, the Justice Department's efforts to promote self-reporting are more an expansion of previous policies than a change in course.
Since the early 2000s, the feds have increasingly relied on agreements not to prosecute big banks and other financial firms. But after the 2008 financial meltdown, the Obama administration came under fire for not holding individual bankers accountable for the crisis. In response, his Justice Department took steps to offer greater leniency to companies that came forward, so long as they identified the culpable individuals, and launched a pilot program to reward corporations that came forward in foreign bribery cases.
The Trump administration has now pushed the policy a step further, providing corporations with additional assurances that they are unlikely to be indicted if they self-report and cooperate with authorities.
"It formalizes a process to avoid criminal prosecution," said Tyler Gellasch, a former Democratic Senate aide who worked on Wall Street regulations. "It's consistent with a lighter-touch approach that has been taken elsewhere" in the Trump administration.
The administration denies that it's trying to ease up on white-collar crime. Companies are still subject to penalties and have to take remedial action to fix their internal problems. "Clearly, this is not immunity," Rosenstein said last year.
But proponents of stronger Wall Street regulation say the policies will make it harder, not easier, to hold big banks accountable under an administration that is already scaling back white-collar enforcement.
Claypool of Public Citizen fears there will be more deals like the 2012 settlement with HSBC, which spared the banking giant from prosecution despite having laundered billions for Mexican drug cartels; none of its executives were indicted or went to jail.
"When there needs to be a scapegoat, there may be some individual prosecutions," Claypool said. "But wrongdoing corporations are going to be left off the hook."