As his confirmation hearing to be Labor Secretary was pushed back for a third time, workers filed more than 30 complaints against fast food executive Andy Puzder's restaurants Thursday.
Puzder, the CEO of CKE Restaurants, the company that controls Carl's Jr. and Hardee's, has been one of President Donald Trump's most controversial cabinet picks -- and one of the few that opponents still have a chance of derailing.
On Thursday, workers affiliated with the labor-union backed campaign to raise the minimum wage to $15 an hour filed 33 complaints with state and local authorities against Carl's Jr. and Hardee's franchises. They allege wage theft, sexual harassment, and unfair labor practices. Workers also staged their second major anti-Pudzer protest of the month in multiple cities across the country.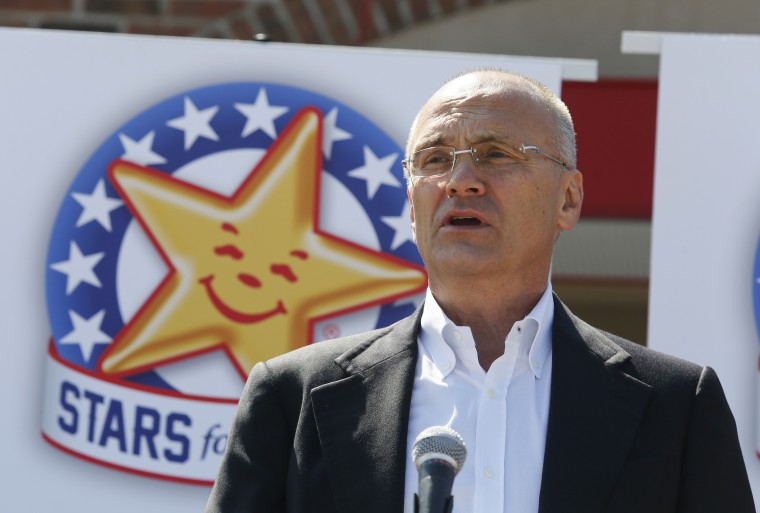 In a statement, CKE said they do not comment on pending litigation, but noted that nearly 95% of the company's restaurants are franchised, meaning the corporate entity that Pudzer leads did not run them. "Each of these 2,769 franchise stores are run independently and solely responsible for their employees, management and adherence to regulations and labor practices," a CKE Spokesperson said in an email.
But the workers argue that Pudzer created a corporate culture and incentive structure that encouraged managers at individual stores to crack down on labor organizing and allow the alleged abuses to continue.
"If Andy Puzder can't be trusted to pay his workers what they've earned, why should we expect him to enforce laws meant to protect working Americans?" said Los Angeles Carl's Jr. worker Angel Gallegos in a statement.
Meanwhile, the Senate Health, Education, Labor and Pensions Committee Thursday postponed Puzder's confirmation hearing another five days, from Feb. 2 to Feb. 7, explaining that it was to allow the nominee more time to submit required paperwork. It was the third time his hearing has been delayed, even as other Trump nominees have started work at their new posts, something that opponents see as a weakness for his path forward.
The fast food industry has been one of largest sources of opposition to minimum wage hikes, and Pudzer himself has been particularly outspoken. He personally spent $10,000 to fight a ballot initiative in Nevada that would have raised the state's minimum wage a single dollar.
He's infamously called for replacing workers with robots, and has said that fast food restaurants "compete for the best of the worst" workers.