WASHINGTON — President Donald Trump will meet with Russian President Vladimir Putin on Friday at the G20 summit, the White House has confirmed.
Trump's highly-anticipated first meeting with his Russian counterpart will come on the sidelines of the summit in Hamburg, Germany. National Security Adviser McMaster, joined by National Economic Council Director Gary Cohn, declined at a recent press briefing to offer any further details on what might be discussed and dodged questions about whether Russia's interference in the 2016 U.S. presidential elections would be on the table.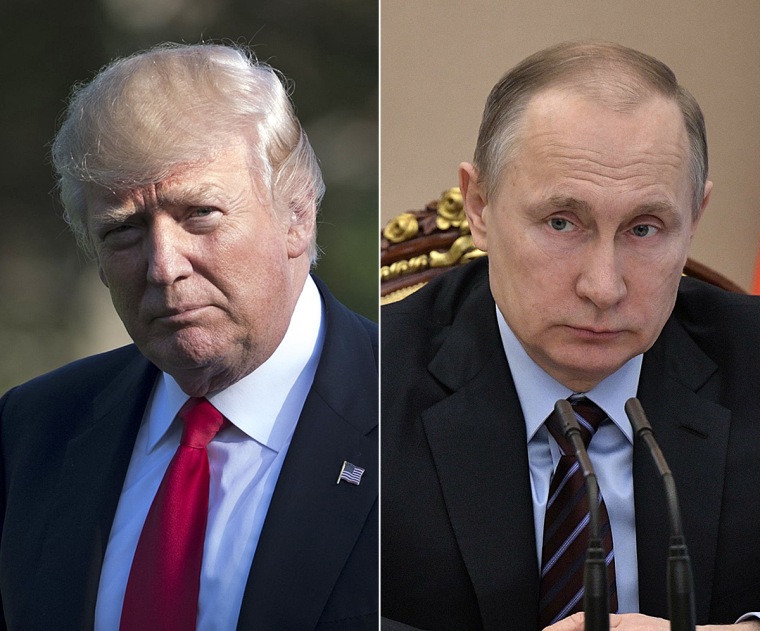 "It's really going to be whatever the president wants to talk about," McMaster said. Cohn added the agenda is still being set up and finalized.
Trump will also meet with German Chancellor Angela Merkel — who has been critical of the president's decision to withdraw the U.S. from the Paris Climate Agreement — and Mexican President Enrique Peña Nieto, who Trump met during the 2016 campaign but has not seen since winning the presidency.
British Prime Minister Theresa May, Japanese Prime Minister Shinzo Abe, Chinese President Xi Jinping, and Indonesian Prime Minister Lee Hsien Loong are also expected to be on the president's schedule, according to McMaster.
While Trump has previously said he thinks Russia meddled in the 2016 election, he has also sought to shift blame to the Obama administration for not taking immediate action against the threat.
Allegations of collusion between Trump's presidential campaign and Russia are currently being investigated by special counsel Robert Mueller as well as House and Senate intelligence committees. Trump has called these allegations — and subsequent media reports on them — "fake news."