WASHINGTON — Michael Dourson, President Donald Trump's controversial pick to become the nation's top regulator of toxic chemicals, has withdrawn his nomination after facing heavy criticism over his close ties to the chemical industry, according to two Senate aides.
Dourson told the administration that he was withdrawing from consideration for the post at the Environmental Protection Agency on Wednesday, the aides told NBC News. The EPA did not respond to requests for comment.
Dourson had spent decades conducting research that chemical manufacturers used to downplay the risks of hazardous substances. Critics have argued that his work on behalf of the industry posed a threat to public health and presented a conflict of interest if he were to lead the EPA office, where he would have overseen the regulation of chemicals used in everything from children's toys to pesticides.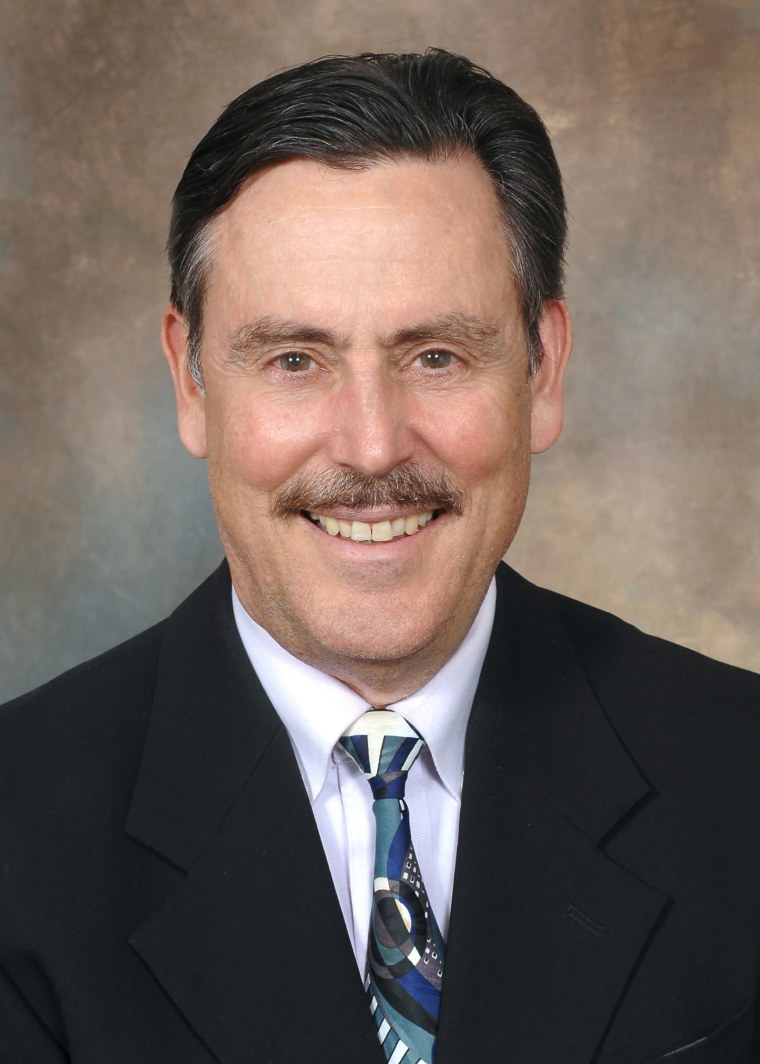 Dourson's nomination was on shaky ground in the Senate. Last month, North Carolina's two Republican senators — Thom Tillis and Richard Burr — came out against him, citing concerns about his record. Dourson had previously conducted industry-backed research on a carcinogenic chemical that contaminated the drinking water at a North Carolina military base.
A third Republican senator, Susan Collins of Maine, also said she was leaning against his nomination.
Sen. Tom Carper, D-Del., said that it had become clear that "even with a Republican majority in the Senate, he could not be confirmed,"
"Dr. Dourson, an individual who has spent most of his career promoting less protective chemical safety standards, had no business overseeing our nation's chemical safety laws," Carper said in a statement.
During his Senate confirmation hearing in October, Dourson said he relied on "sound science" to justify his views, and Republicans praised his experience and qualifications to lead the EPA office.
The stakes for the EPA position are particularly high given the sweeping overhaul to the Toxic Substances Control Act that Congress passed in 2016 with overwhelming bipartisan support. The EPA's chemical safety office has begun the lengthy process of putting those reforms into effect.
Environmental and public-health advocates, who lobbied hard against Dourson's nomination, cheered his departure.
"The withdrawal of Michael Dourson's nomination is good news for the health of American families," Richard Denison, senior scientist at the Environmental Defense Fund, said in a statement. "His record of mercenary science made clear he would have undermined public health and damaged the historic chemical safety reforms passed by Congress last year."